'Gilmore Girls': You Can Experience a Stars Hollow Christmas on the Warner Bros. Backlot
For Gilmore Girls fans, the idea of spending a day in Stars Hollow is probably pretty enticing. But sadly, the quaint Connecticut town that's home to Rory and Lorelai Gilmore is 100% fictional. However, that doesn't mean it's impossible to get a little of that small-town New England charm in your life.
This year, you can experience a Gilmore Girls holiday on the Warner Bros. backlot. The special tour lets fans relive the most memorable moments from the show, explore the town square, and bring home some souvenirs from the show, like a must-have Luke's Diner coffee mug. 
The Gilmore Girls Holiday event starts December 21 
The 2019 Gilmore Girls Holiday event begins December 21, 2019, and runs through January 5, 2020. Tickets, which also include a standard Warner Bros. studio tour, are $69 for those 13 and older. Children 8-12 cost $59, and SoCal residents pay $57. 
The Gilmore Girls Holiday experience happens on the actual backlot where the show was filmed. This year, the exterior set of Luke's Diner, Stars Hollow High School, and Gazebo, and Lorelai's house will all be done up for Christmas. Expect plenty of opportunities for photos, as well as a chance to purchase some Lorelai-approved food like Pop-Tarts and coffee. You can also load up on Gilmore Girls merch like keychains, notepads, and hats at the pop-up shop located in Lorelai's house. You can even pose for a photo with the Stars Hollow sign.
Of course, to prepare yourself for the Gilmore Girls holiday experience, you'll want to watch all the show's Christmas episodes, from season 1's 'Forgiveness and Stuff' to season 7's 'Santa's Secret Stuff.' 
There's a real-life inspiration for Stars Hollow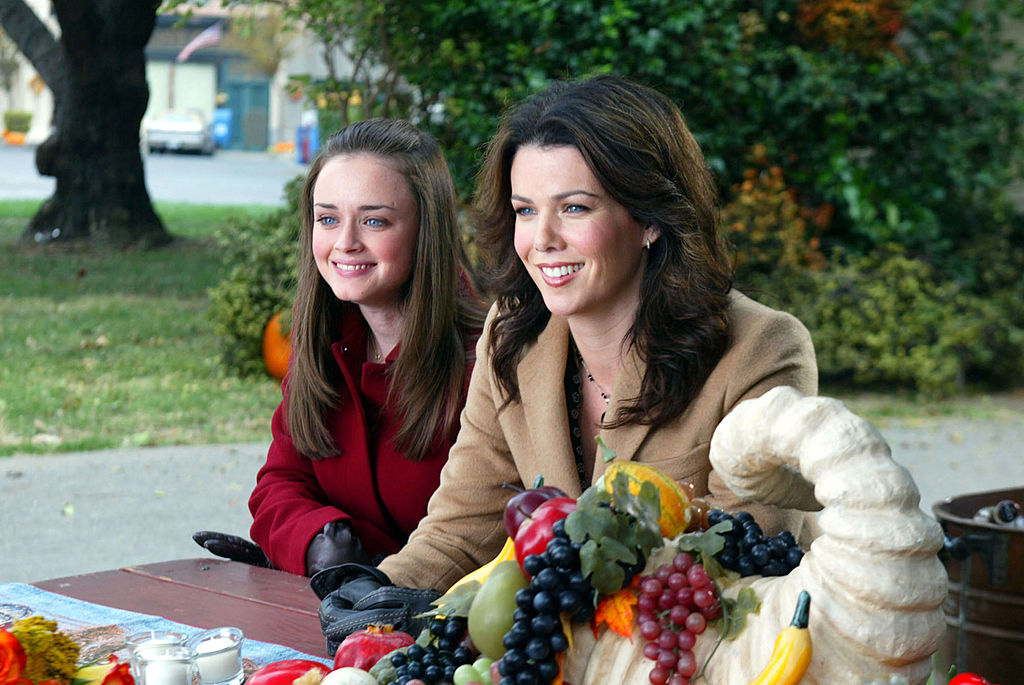 Luke's Diner, the Independence Inn, and Doose's Market don't exist in real life. But Stars Hollow does have a real-world inspiration. In a 2001 interview, Gilmore Girls creator Amy Sherman-Palladino revealed that her vision for Stars Hollow came out of a visit to a small Connecticut town. 
Sherman-Palladino and her husband were on a trip to Connecticut when they stayed at the Mayflower Inn in Washington, Connecticut. Her experience in the town made quite the impression. 
"We're driving by, and people are slowing down saying, 'Excuse me, where is the pumpkin patch?' And everything is green and people are out, and they're talking," Sherman-Palladino told Deseret News. "And we went to a diner and everyone knew each other and someone got up and they walked behind the (counter) and they got their own coffee because the waitress was busy, and I'm, like, 'Is this out of central casting? Who staged this thing for me?'"
By the next day, she'd already figured out the premise of the show that would become Gilmore Girls. She'd even started writing some of the dialogue for the first episode. 
Sherman-Palladino admitted she might have a slightly romantic view of small-town New England life. "I've never been there in winter," she admitted. 
"But at the time I was there, it was beautiful, it was magical, and it was feeling of warmth and small-town camaraderie," she went on to say. "There was a longing for that in my own life, and I thought — that's something that I would really love to put out there."