Who Is Gina Rodriguez's Fiancé And Where Did She Meet Him?
On Jane the Virgin, Gina Rodriguez looks like she's found her way back into the same triangle she was in when the series started, with baby daddy Rafael and the once-thought-to-be-dead Michael Cordero. In her new film, Someone Great, she plays a young woman reeling from a breakup with her long-time beau, played by Lakeith Stanfield. Despite all of this on-screen drama, Rodriguez has a happy home life. Here's what you need to know about her real-life significant other.

Who is Joe LoCicero?

LoCicero is, like Rodriguez, an actor. He currently has a buddy-cop parody movie, Cop Chronicles: Loose Cannons: The Legend of the Haj-Mirage, available for viewing on Amazon Prime. Additionally, LoCicero appears alongside other improv comics in the Brother Bradley Variety House at Second City Hollywood on occasion.

But LoCicero is also known in other circles for his athleticism. The actor is Muay Thai fighter, and has been in numerous competitions over the years. Rodriguez, who has a love of boxing inspired by her father's profession, has been known to show her support for him ringside.

The adorable way that he met Rodriguez

LoCicero and Rodriguez started dating in 2016. As Rodriguez tells it, they met on the set of Jane the Virgin, when LoCiero was cast in a hilarious part. In the Season 2 episode "Chapter Thirty-Nine," Jane's mother and best friend hire a stripper to role play as Don Quixote and come find her at college — where she happens to be in the middle of giving a talk to prospective students.

Though Don Quixote stripper was meant to be a one-off role, dating the star of the show has some advantages. LoCicero returned as the same stripper, this time dressed as Prince Charming, for Xiomara's bachelorette party in Season 3. And, according to Rodriguez, we'll be seeing him in upcoming episodes of Season 5 as well.

This is when they got engaged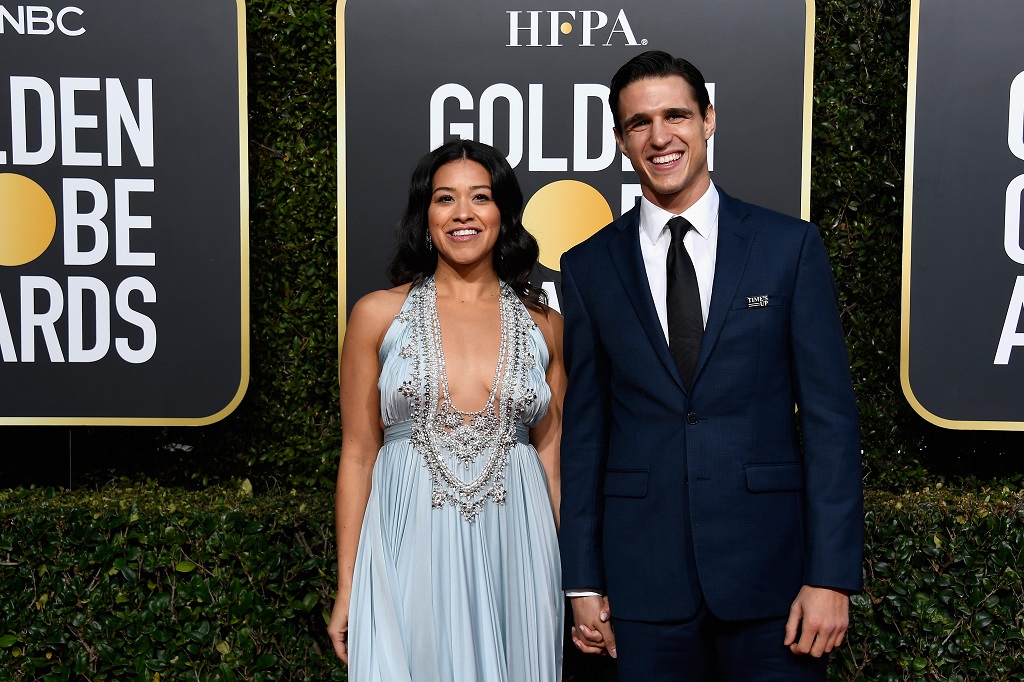 Rodriguez and LoCicero began to post Instagram photos together back in late 2016, after starting to date sometime in August. They attended many functions together in 2017 and 2018, and they got engaged in July 2018, sometime before her 34th birthday.

Rodriguez is so eager to marry LoCicero that she says they almost tied the knot spontaneously earlier this year. She told USA Today that after attending the Golden Globes in Jan. 2019, she loved her pale blue dress so much that she and her fiancé thought about getting hitched that very night in their formal wear.

Who did she date before LoCicero?

Rodriguez and LoCicero appear to be very happy together, as evidenced by their social media posts and how she talks about him in interviews. But this isn't Rodriguez's first public relationship.
She previously dated actor Henri Esteve, who had recurring roles on series Revenge and Homecoming. Their relationship reportedly ended in 2015, but not before they spent a Christmas together and met the Obamas at the White House Correspondents dinner that year.