'Glee': Did Naya Rivera and Lea Michele Really Feud While Filming the Show?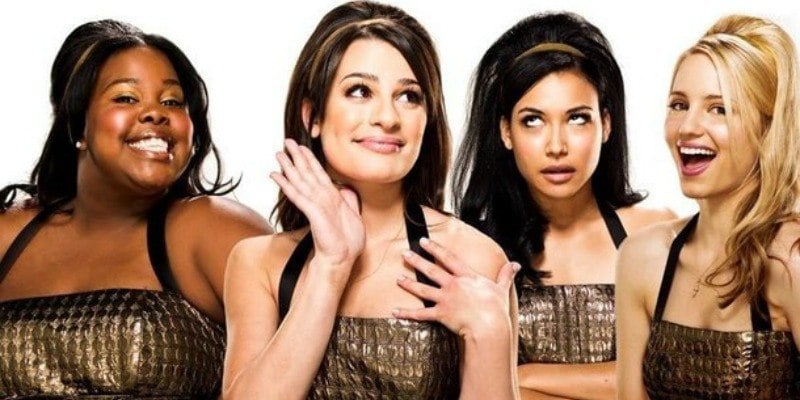 Lea Michele played Rachel Berry who was more of a nerd and really focused on singing on Glee. Naya Rivera played the popular cheerleader who didn't want anything to do with her at first. There were rumors that the actresses didn't get along while filming, but was that true? Here is everything you need to know.
Naya Rivera wrote in her book that the two were competitive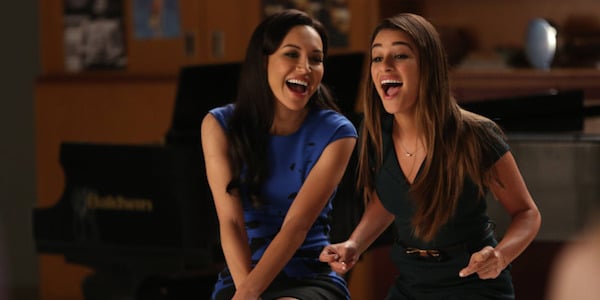 Although their characters became friends on Glee, the two seemed to be very similar and competitive in real life. Rivera wrote about this in her book, Sorry Not Sorry.
"One of the Glee writers once said that Lea and I were like two sides of the same battery and that about sums us up. We are both strong willed and competitive—not just with each other but with everyone—and that's not a good mixture," she wrote according to E! News.
She also mentioned that things just got worse over time. Rivera wrote "As the show progressed, though, that friendship started to break down, especially as Santana moved from a background character to one with bigger plot lines and more screen time. I think Rachel—erm, I mean Lea—didn't like sharing the spotlight."
She also said Michele didn't like criticism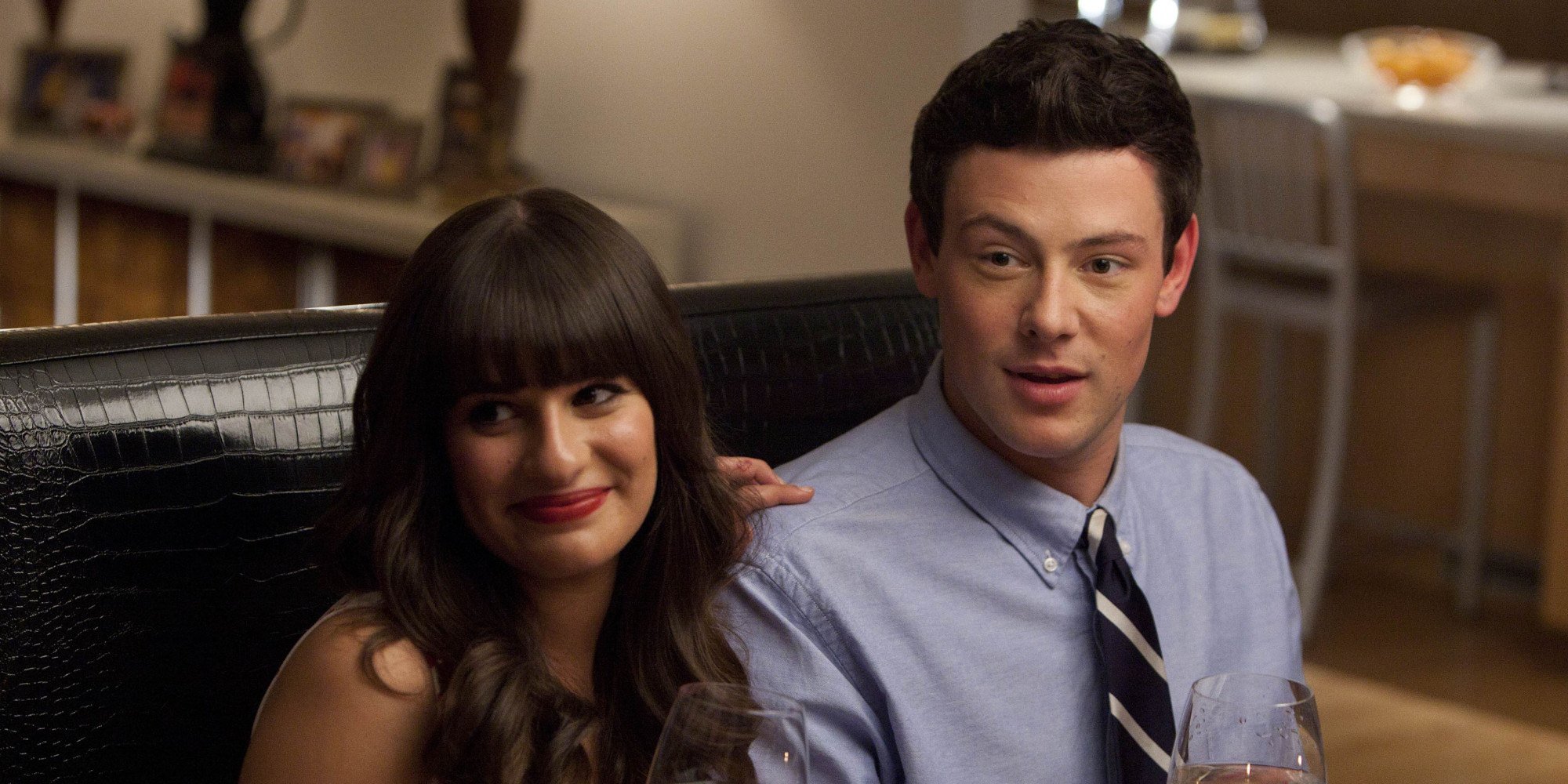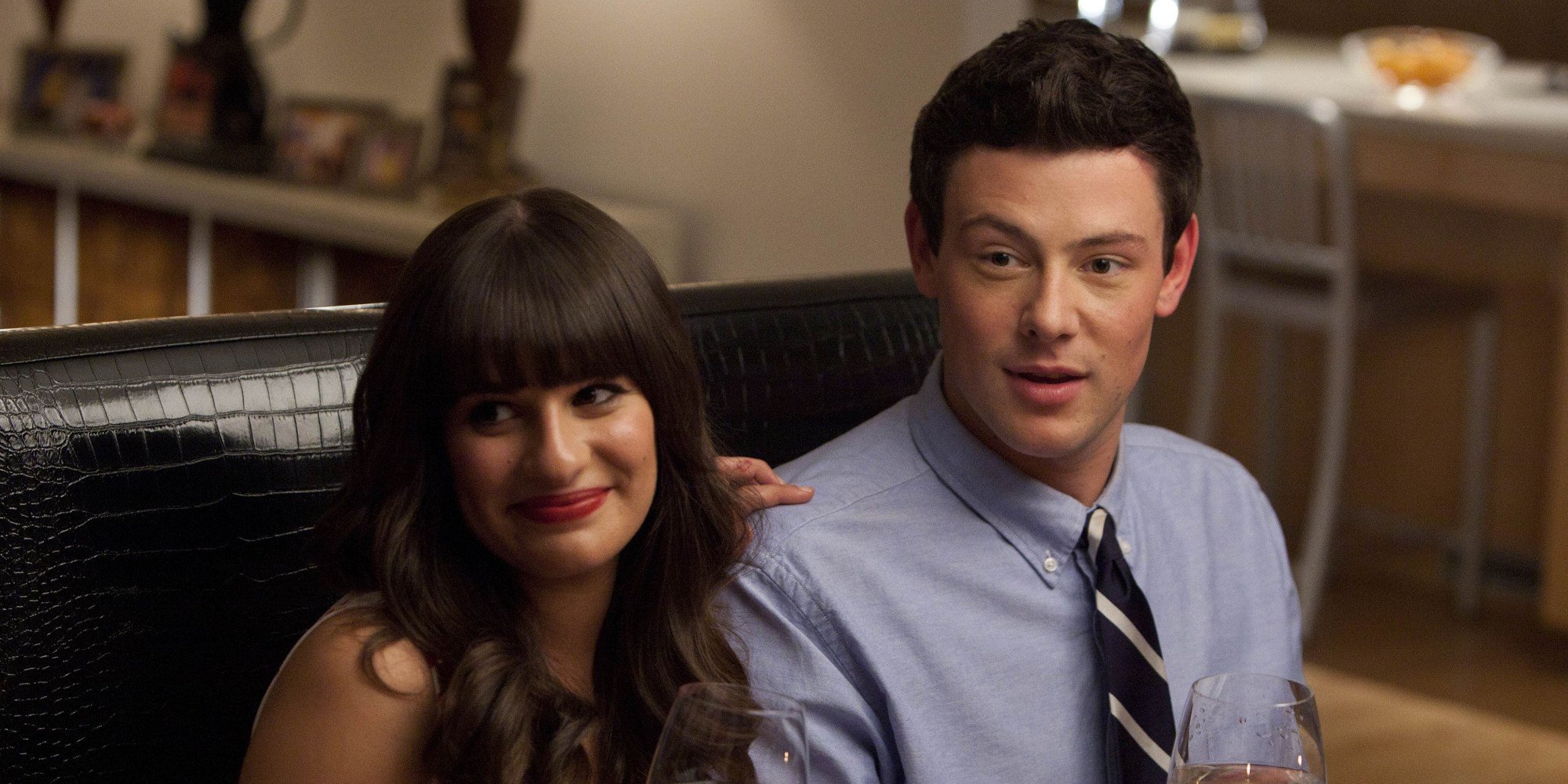 Rivera wrote that feedback was another source of tension for them. "I'm not offended when people offer feedback or criticism," she wrote "and if things get heated on set, I try to keep perspective. We're all stressed, yes, but we're all working toward the same goal, so laugh it off and keep it movin'. Lea was a lot more sensitive, though, and it seemed like she blamed me for anything and everything that went wrong."
She added, "If I'd complained about anyone or anything, she'd assumed I was bitching about her. Soon, she started to ignore me, and eventually it got to the point where she didn't say a word to me for all of Season 6."
Michele denied that they fought on set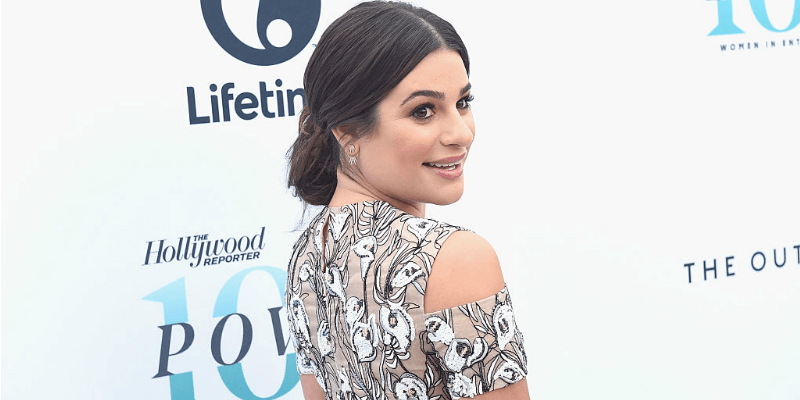 There were also reports that the two weren't getting along while filming. But Michele addressed those rumors on The Late Show.
"It's really unbelievable the amount of things that can just be completely made up," said the Glee star. "The way people like to pit women against each other … is really annoying and it's sad."
She then added, "For me, if there were ever really a catfight on the show, you'd know about it because I'd get a ring, and I'd put Jell-O in it, and I would make it fun for everyone and it would be super hot."
Rivera said they didn't really have a feud
Rivera was on Watch What Happens Live with Andy Cohen where she was asked about her reported feud with Michele. She revealed whether she has talked to her former co-star and what their relationship was like back in the day.
"I did not speak to her, but everyone sees Instagram, right," Rivera said in reference to liking Michele's engagement photo. "I don't think there was any beef."
So Naya Rivera did write that the two were probably too similar to be friends while working together. But they both denied having a feud at one point.
Read more: Nick Cannon Throws Shade at Ariana Grande: Are the Stars Feuding?
Check out The Cheat Sheet on Facebook