Gloria Estefan Refused to Perform at the Super Bowl with J-Lo and Shakira. Here's Why.
Gloria Estefan has been a global superstar since she and The Miami Sound Machine came on the music scene in the 1980s, urging everybody to do the conga and to take cover because the 'rhythm is gonna get you.'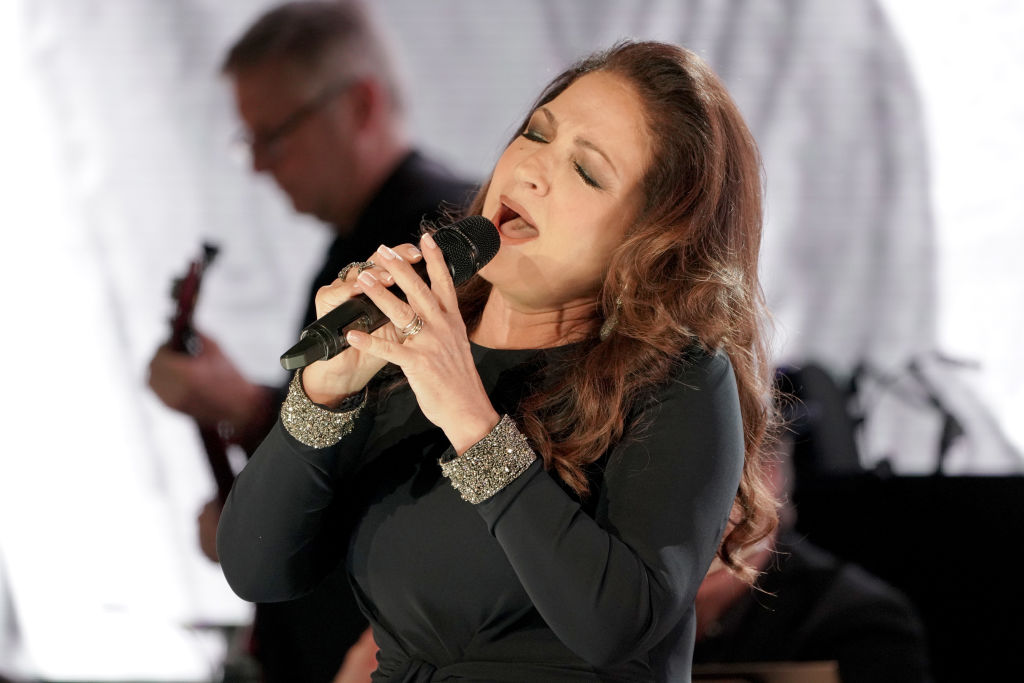 In addition to Conga and The Rhythm is Gonna Get You, the Cuban artist and her husband, record and film producer, Emilio Estefan saw more hits with Cuts Both Ways, Get On Your Feet and so many more songs.
Recently, Gloria was approached by music mogul Jay-Z to join Jennifer Lopez and Shakira for the Super Bowl LIV half-time show. Gloria turned down the offer.
Here's what we know about why she said no.
Gloria and Emilio Estefan taught Shakira English
Gloria has had a hand in guiding the careers of Ricky Martin and Marc Anthony, as well as Lopez and Shakira. Emilio was Shakira's manager when she began her US career. He and Gloria not only played an integral role in introducing the Colombian star to American audiences; they taught the star to speak English.
"When Shakira began to work with us she did not know English," Gloria told Latin Times in 2013. "So I had to translate the songs from the album Laundry Service for her and convince her that she could do a triumphant job."
Shakira told VH1, "The first time we spoke about doing an album in English, Gloria Estefan helped me with some translations of songs that already existed. She rescued the spirit of the songs in Spanish and translated them into English."
"But when I decided I wanted to do a record from zero, it was because I had the need and the urgency to express ideas, feelings, thoughts. I had to express all those experiences that I was going through in another language."
Gloria co-wrote some of J-Lo and Shakira's biggest hits
Gloria co-wrote Lopez's mammoth hit, Let's Get Loud, in 1999. She felt the song was too much like her other music and offered it to Lopez. The hit became known as one of Lopez's signature songs.
She and husband Emilio also had a hand in helping Shakira with a few of her songs. Whenever, Wherever; Suerte; and Eyes Like Yours were co-written by Gloria. The Last Goodbye was co-written by Emilio.
The 62-year-old talked about fighting with Shakira's record executives to have her first album, Laundry Service, be recorded entirely in English. "They wanted her just to throw a couple of songs in English on a Latin record and I fought hard," Estefan explained according to Billboard in 2013. "I said, 'Listen. This is her shot. You can't do it halfway, you know?'…I fought hard for her. Fought hard. And she sold like 13 million of that album."
Gloria gave Jay-Z a thumbs down
As for the upcoming Super Bowl, Gloria was grateful for Jay-Z's invitation, but in the end, turned him down. She's already performed twice at the Super Bowl in 1992 and again in 1999.
She spoke with Entertainment Tonight this week about it.
"Come on – those high-stress things? That's a high-stress thing. I've done them. I've done two. What would be the need?" the Cuban superstar said. "You already have two amazing headliners. And, I've been blessed to have already done it twice. It's good."
Read more: Did Kanye West Just Apologize to Jay-Z In His New Song?