'God Friended Me': Who Is Behind the God Account? The Stars Reveal Their Own Theories
God Friended Me has the big mystery of how an account called God on Facebook could be sending people in need to Miles Finer (Brandon Micheal Hall.) There have been a few suggestions of what could be behind the account, but what does the cast think?
The Cheat Sheet talked to Joe Morton, Violett Beane, Suraj Sharma, and Javicia Leslie about their God Friended Me theories at the Paley Center on Feb. 26.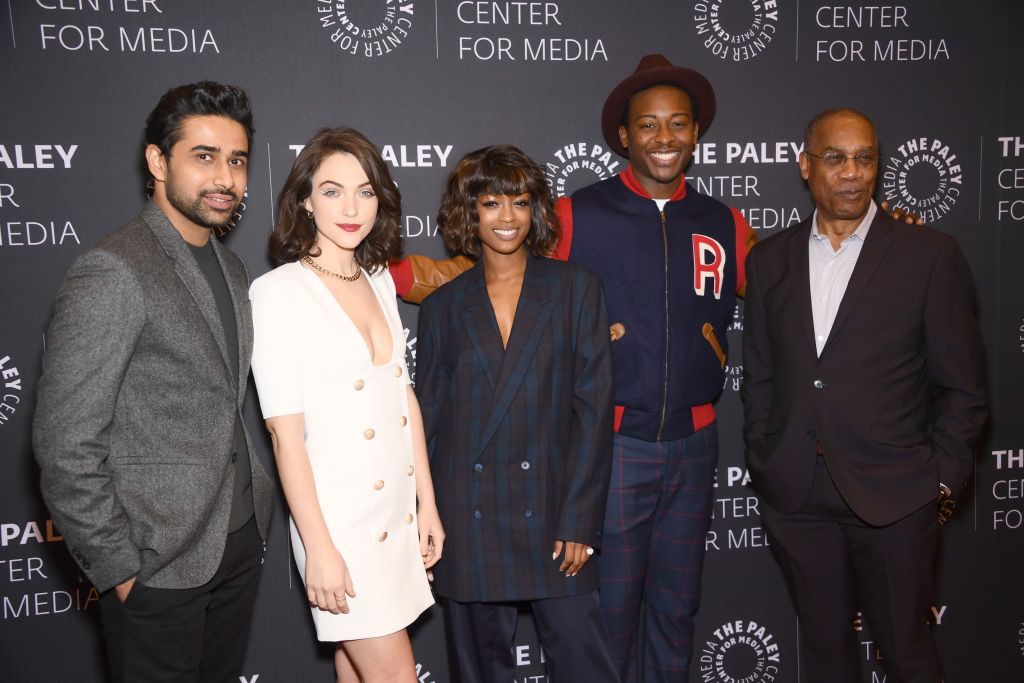 Suraj Sharma thinks it's a group of people
Rakesh is the technology wizard trying to search for who is behind the account. The actor who plays him has a certain theory partly because of his role.
"In my opinion, it could be a person but it's more likely to be a group," answered Suraj Sharma. "Cause I come from a science and tech tryna' understand the situation kind of place. But more than definitely there are moments where Rakesh looks at what's going on and can't help but wonder if it could be God."
Javicia Leslie thinks it's someone close to Miles
The actress not only thinks its a person, but someone who isn't far removed from the show's main characters. This theory has come up on the show.
"I'm team 'it's a person' and I'm team 'it's a person close to him that he doesn't know about,'" said Javicia Leslie. "I don't know if we've met the person as an audience or not. Or maybe it's a person we've looked at every Sunday."
Miles has recognized that a lot of friend recommendations are people who are tied to his father's church, Harlem Episcopal. The characters also wondered if it was someone they knew. What do other cast members think is the answer to the mystery?
Joe Morton and Violett Beane also think it's a person
Joe Morton plays the one man of faith on the show. However, the actor doesn't think God is behind the account.
"I would more think it was someone," answered Morton. "Why would God take the time to go behind an app [laughs]?" He added, "I mean it's not like it's a burning bush you know what I mean?"
Viollett Beane also thinks it's a mystery person pulling the strings. "For me, I'm a very logistic thinker," said Beane. "I think that it's like it can be explained technically. My head is not in the clouds with that but I have no idea what the guys are gonna make it. They refuse to tell us, but that's where I stay with it."
In the end, all of these answers are just theories. Beane wasn't the only one to say she had no clue what the answer actually could be. "We know nothing, nothing!" said Leslie.
Most of the God Friended Me cast is pretty settled on their theories that someone is behind the account. Time will tell if they are right in the end.
Read more: 'God Friended Me': Why Joe Morton Used Meghan Markle's Bishop as Inspiration for Arthur Finer
Check out The Cheat Sheet on Facebook!