Going Grocery Shopping and Other Things the Royals Do That Prove They're Just Like Us
They may be wealthy, live in palaces, and have regal titles but in many ways, the royals are just like us. Really! Just because they are royalty doesn't mean that they don't do some of the same exact things commoners do. In fact, they still run errands themselves, shop at the same places we do, and engage in some fun activities we all enjoy.
Also, being part of the British royal family doesn't mean that they're exempt from embarrassing moments. So, kick back and click through these examples to see what the royals do and go through that's pretty similar to the rest of us.
1. They do their own grocery shopping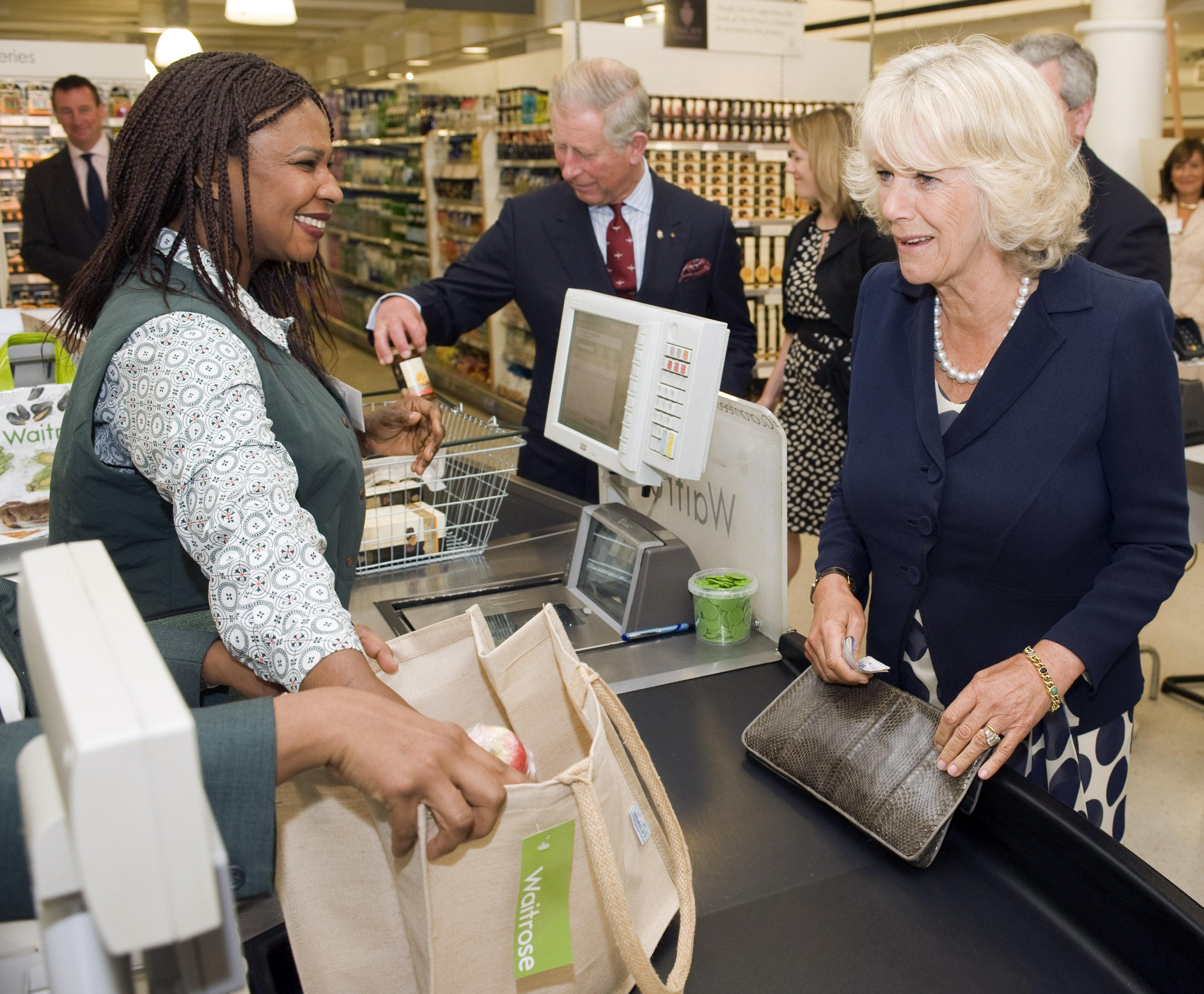 Well, some do. Maybe not Queen Elizabeth but other members of the royal family including Prince Charles, Camilla Parker Bowles, and Kate Middleton are not above doing their own grocery shopping.
In April 2018, people were a bit surprised when The Duchess of Cambridge was seen walking through the aisles of a Waitrose supermarket in Norfolk, England. She was also photographed loading her car with everything she bought packed in reusable bags.
That wasn't the first time the duchess has been spotted picking up her own groceries either, and recently Prince Harry and Meghan Markle revealed they like to do their own shopping as well. The former actress has made Whole Foods her supermarket of choice.
Next: They ride this too. 
2. They take public transportation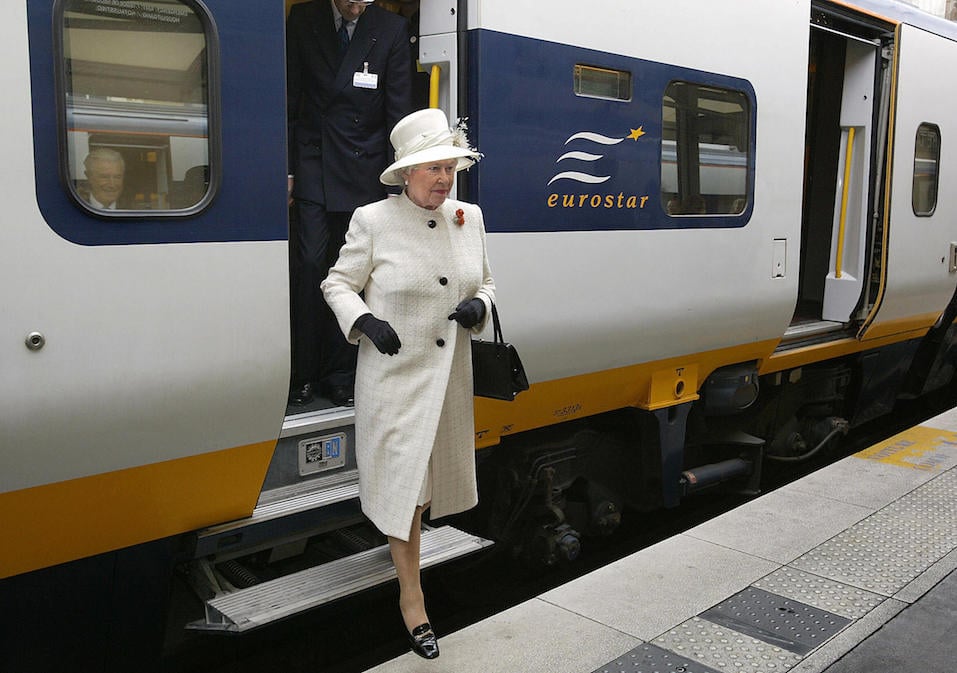 This is true, and we have the picture to prove that the queen of England takes the train. She's been known to travel on the Eurostar and when she heads to her Sandringham estate for the holidays, Her Majesty opts to take public transportation over her private royal train.
Next: They do this with their pets too. 
3. They walk their dogs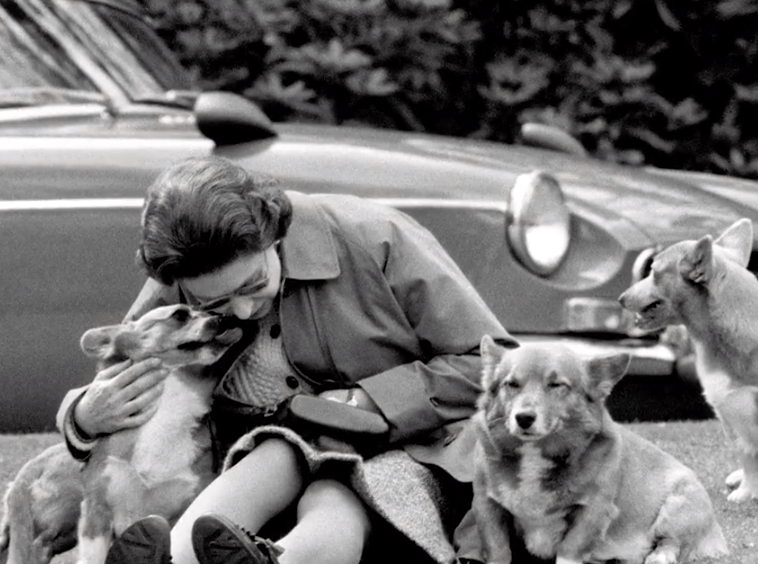 The royals walk their dogs as well. This isn't some task that Queen Elizabeth II just leaves up to her staffers. In fact, walking her beloved corgis is something HRH loves to do and continues to do on a daily basis unless, of course, she is away on an official engagement or traveling abroad.
Markle is a dog lover as well and brought along her rescue dog named Guy when she moved in with Harry. She walks him around the grounds of Nottingham Cottage and, when she still lived in Toronto, the actress let Guy sleep in the bed with her. So, we're wondering if nowadays Harry has to make room for the pup in their bed every night.
Next: They hold these themselves too. 
4. They hold their own umbrellas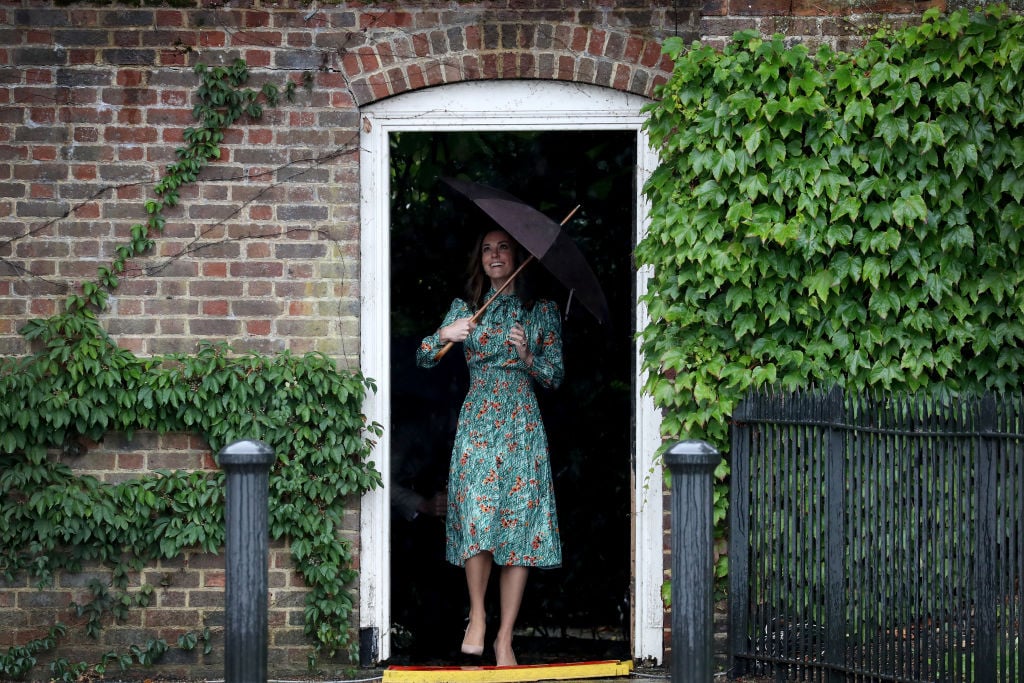 Some big-name Hollywood celebrities actually employee people to hold their umbrellas for them. However, the Windsors are not those celebrities.
Therefore, on those rainy days in London, the royals have to keep themselves looking polished while navigating around in the messy weather and clutching their umbrellas.
Next: They shop at this store too. 
5. They buy Ikea furniture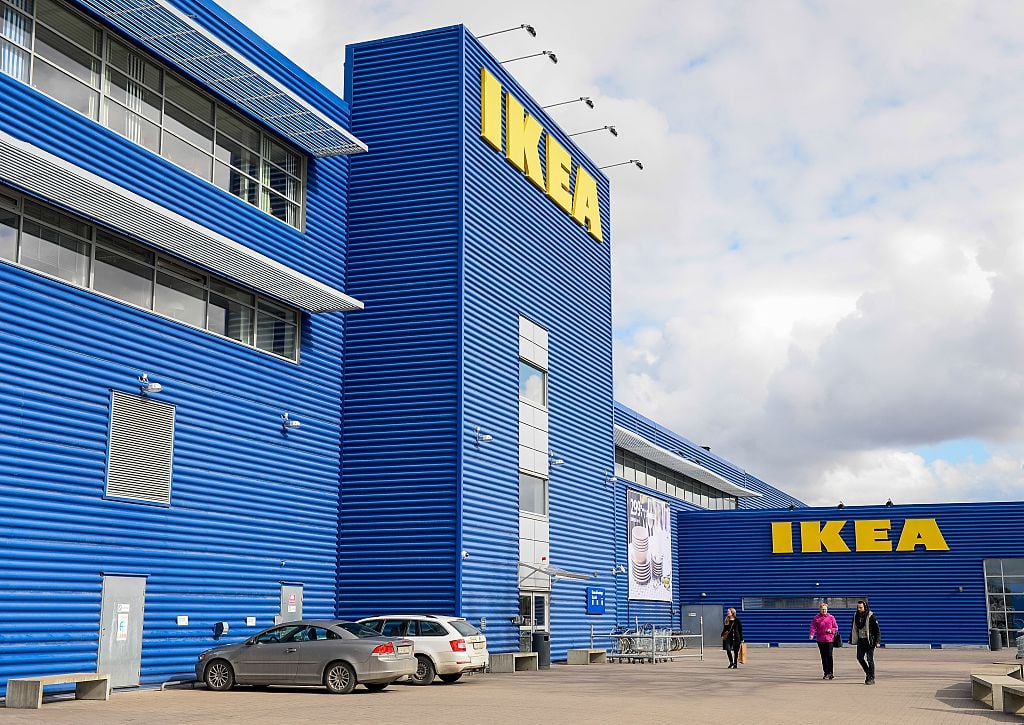 If you thought the Duke and Duchess of Cambridge bought their children some ultra-expensive furniture for their bedrooms, you're mistaken.
During a visit to Sweden, the couple told Ikea's head of design, Marcus Engman, that they purchased Ikea pieces for Prince George and Princess Charlotte's rooms in the palace. "I'm proud that we can suit everybody," Engman told The Telegraph. "That's what we want Ikea to be — for the many people of the world, both royalty and ordinary people."
So, basically the young royals could be sleeping on the same type of furniture your little ones do.
Next: They still do this from time to time too. 
6. They still drive sometimes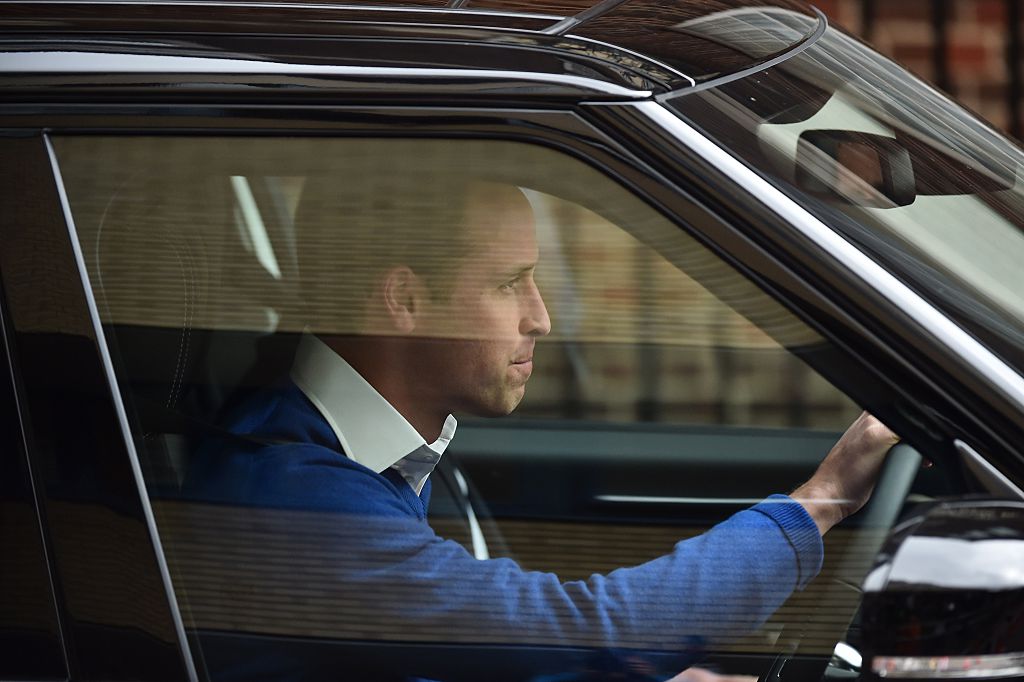 Apparently, the royals find driving more convenient sometimes than calling their chauffeur as shown in this photo of Prince William behind the wheel.
William's wife has also been photographed driving in the past in an Audi. That's not surprising since the royal family has a deal with Audi's parent company Volkswagen and gets 60% off their leases.
Markle still drives as well and had to learn how to do so on a different side of the road when she moved across the pond.
Next: They go by this crazy rule too.
7. They do the 'five-second rule'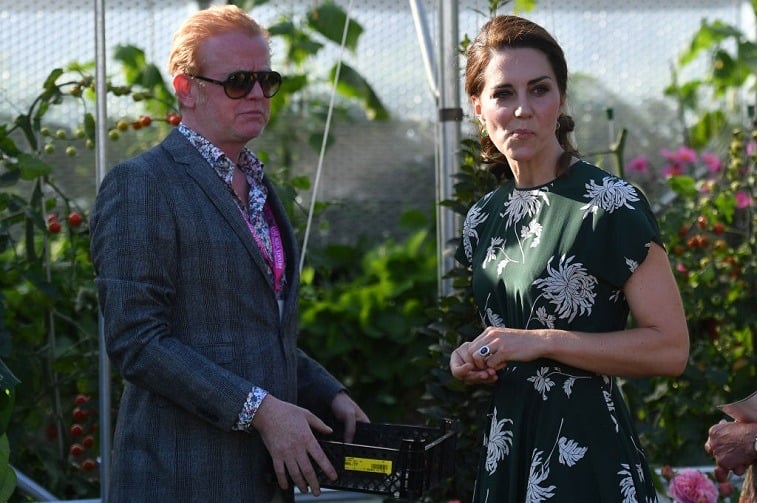 This one may sound a little strange if you don't know what the "five-second rule" is and, for those of you who do, you may be surprised that even the royals pick food up off the floor and put it into their mouth — as long as it was on the ground for five seconds or less.
During an appearance at the Chelsea Flower Show with BBC Radio 2, Middleton dropped a tomato onto the ground of the greenhouse before promptly picking up and eating it. Many were taken aback by this, but the duchess told the host that the tomato was still "delicious and sweet."
Next: The little royals can be naughty sometimes too.
8. Their children misbehave in public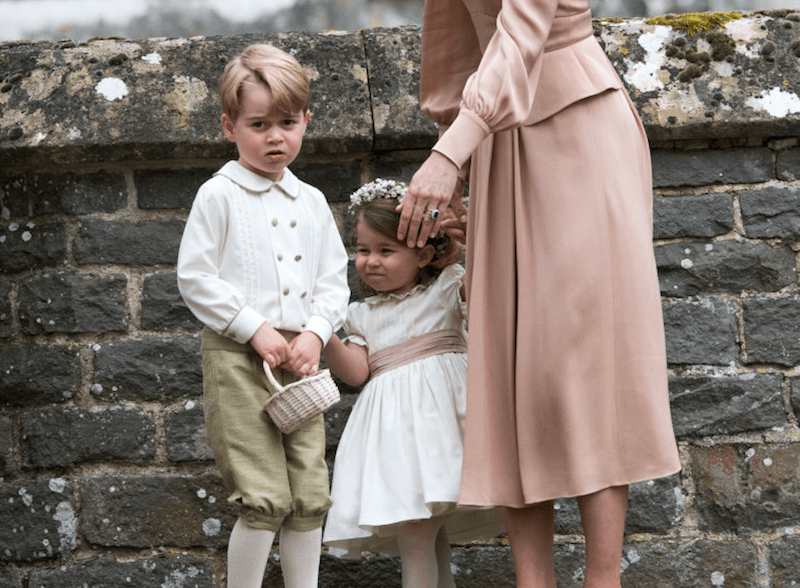 Like all children, the young royals misbehave from time to time and get yelled at by their parents for it. In 2017, when Prince George served as a pageboy in Pippa Middleton's wedding, he was scolded by his mother after wandering behind his aunt as she was exiting the church.
That was followed by a moment of tears and the duchess pulling him aside to reprimand him.This goes to show that kids will be kids — royal or not.
Next: They like to play these too. 
9. They play these games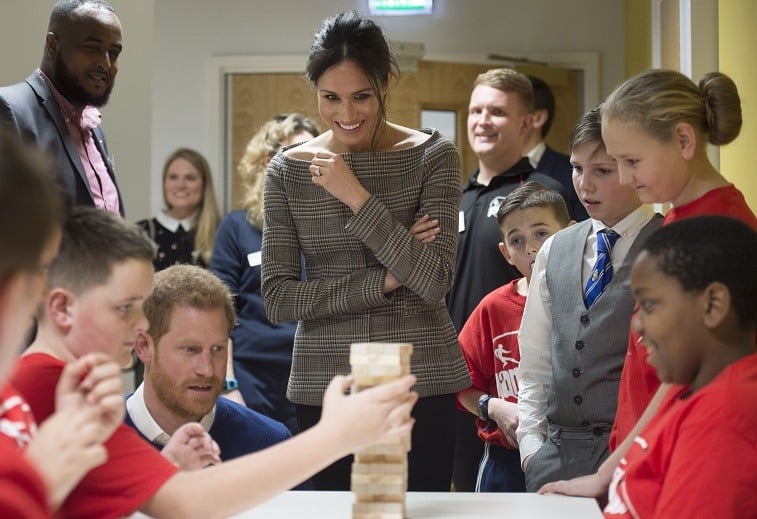 The Windsors enjoy playing some of the same classic games we do like Jenga. They also love jigsaw puzzles.
One of their Christmas traditions is participating in putting those together when the family gathers at the queen's Sandringham estate during the holidays.
Next: They love to do this too.
10. And sports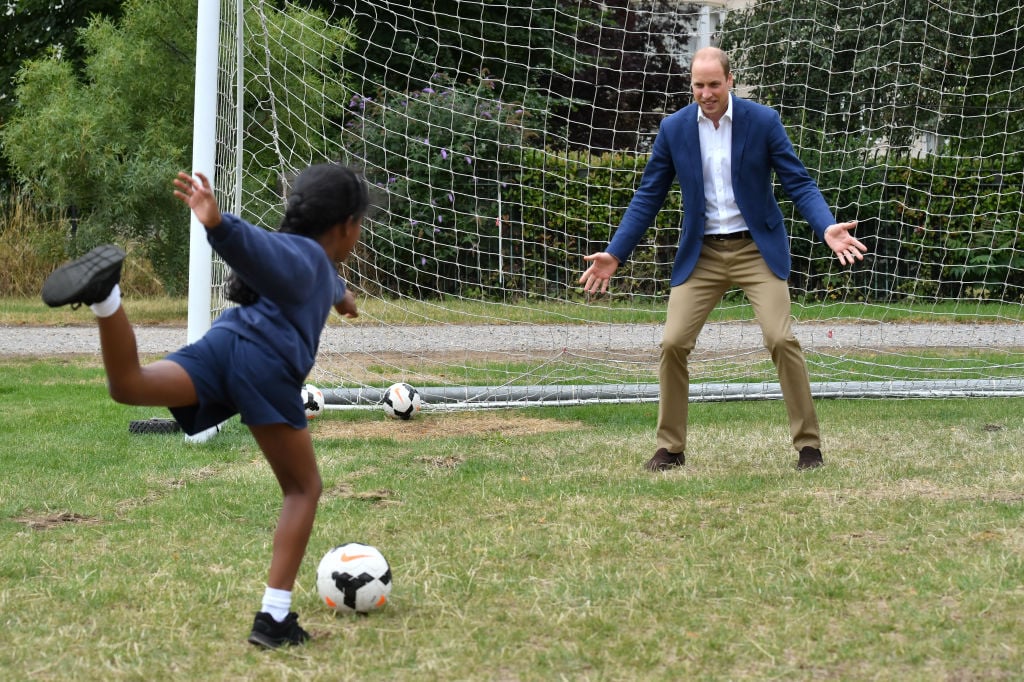 They are also into playing sports. Princes Harry and William for example have been known to play soccer at events with school children as well as with local villagers and staffers at Sandringham.
Middleton also gets involved in sports. She's been seen playing tennis with her own kids and joined in a game of billiards at a child care agency she visited in Wales.
Next: They try on these too. 
11. They try on silly glasses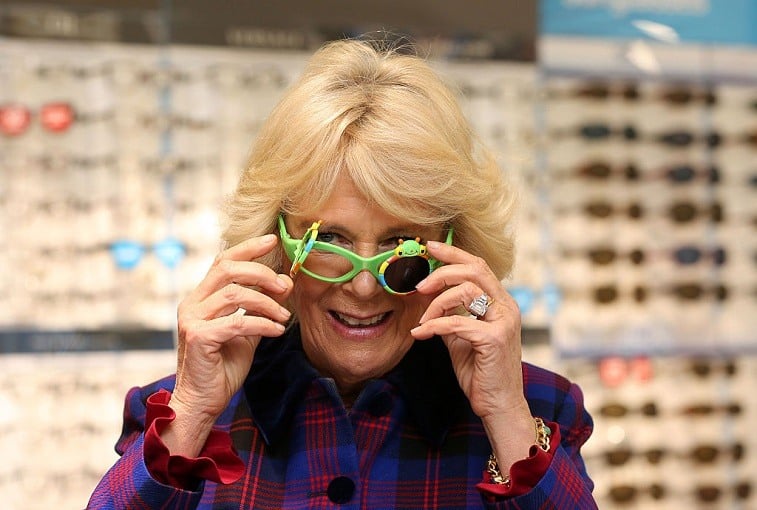 The royals do have a sense of humor as well. Camilla Parker Bowles proved this when she visited Boots Opticians in 2016 and picked up a pair of funny green children's glasses to try on.
Next: They unwind with these too. 
12. They drink adult beverages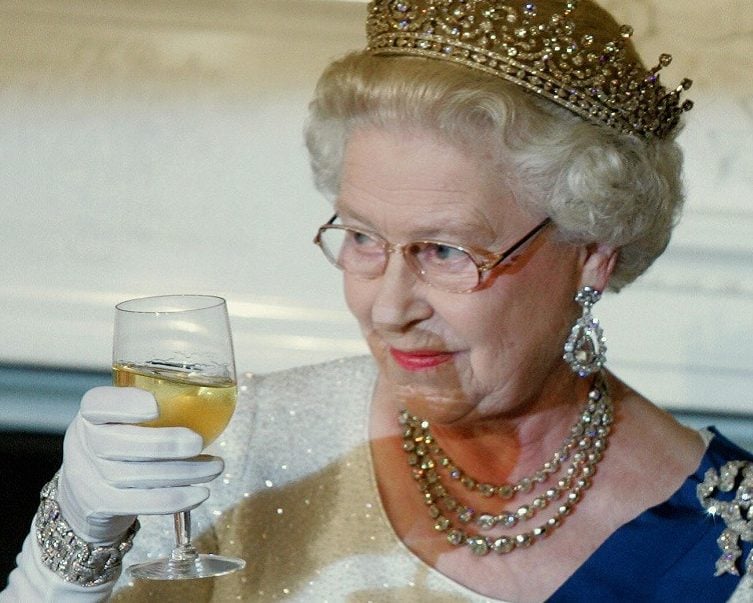 The royals also like to kick back every now and then with alcoholic beverages. The queen's cocktail of choice is a Zaza, which is Dubonnet and gin.
Markle also prefers a gin-based drink while Prince Charles enjoys brandy.
Next: They share a passion for this too. 
13. They are foodies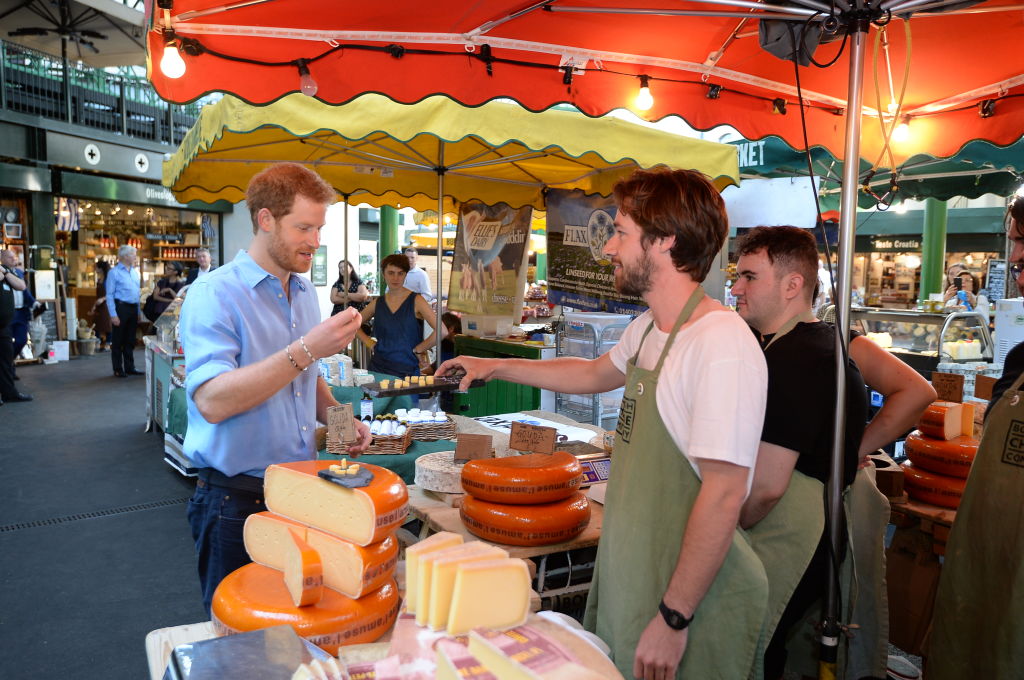 Make no mistake, the royals are foodies and don't try to hide just how much they enjoy a good meal. Prince Charles and Prince Harry have both been spotted licking their fingers in public after scarfing down something they thought was delicious.
And, during a visit to Amatrice, Italy, in 2017, Charles was seen twirling his pasta with his fork which is another thing many of us do.
Next: They just love getting these too. 
14. They enjoy getting hugs from youngsters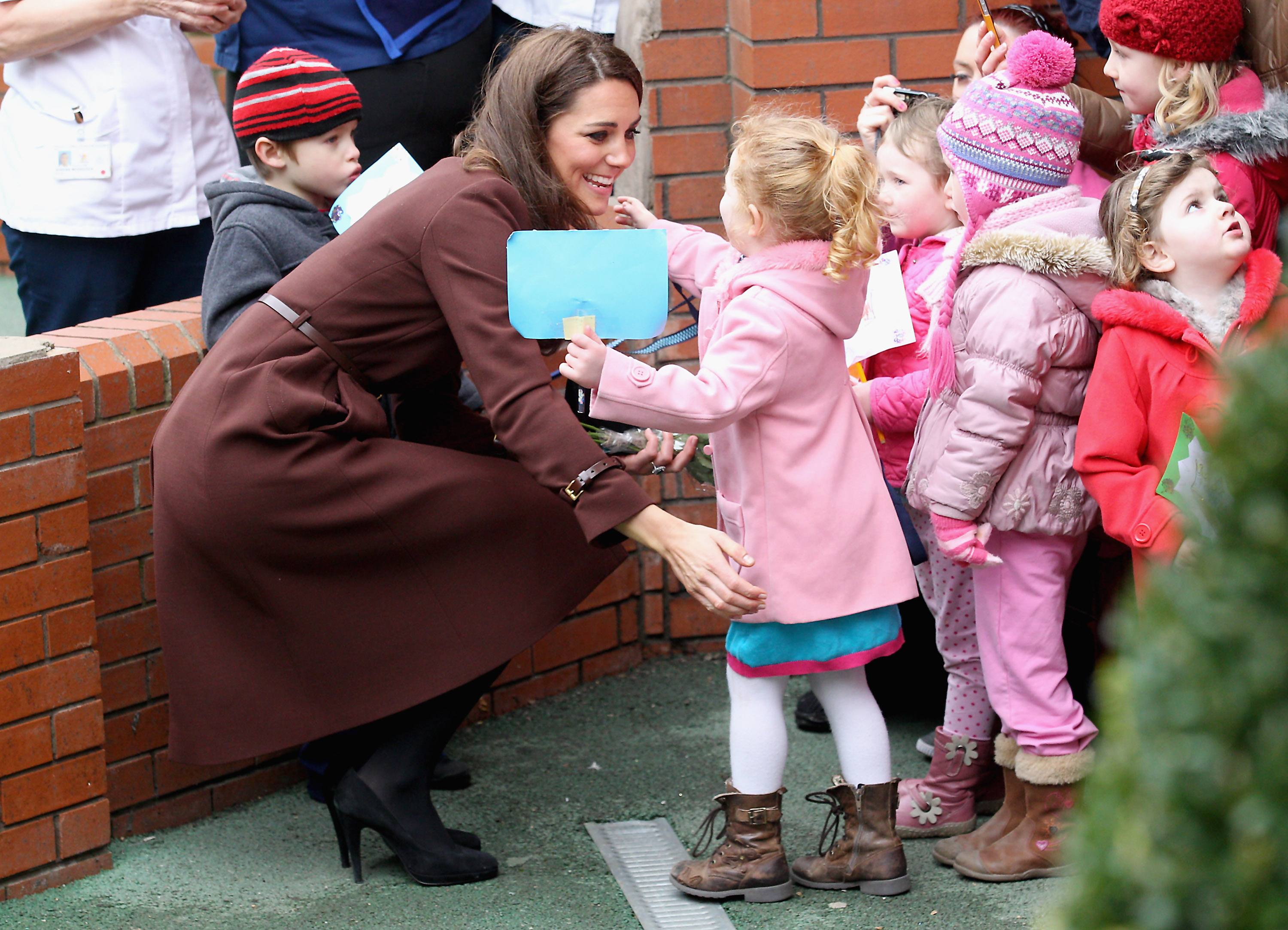 We've all seen pictures of members of the royal family hugging children during their public outings. Markle and Middleton in particular have been photographed getting hugs from small children on numerous occasions.
Despo Stevens, a teacher at the Bond Primary School, was pleased when the Duchess of Cambridge stopped by and returned the hugs from his students. "How delightful that it didn't feel like royalty at a distance but royalty amongst the people," he said.
Next: They can be kind of clumsy too. 
15. They have embarrassing mishaps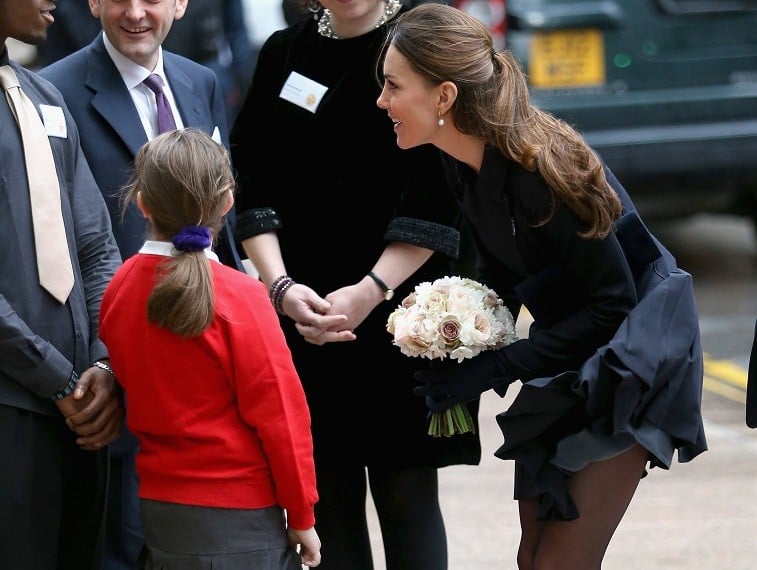 Finally, something that happens to the best of us is being caught in an embarrassing moment. The royals have these as well but unfortunately for them, their mishaps are caught on camera and seen by millions.
For instance, Middleton once almost suffered a wardrobe malfunction when her dress rode up as she was accepting flowers at the Place2Be Forum in 2013. The Duchess of Cornwall was pictured in a similar situation when on a windy day her skirt kept blowing up outside the Church of St. Mary Magdalene as she arrived to Princess Charlotte's christening.
Another scene viewed by many was when the late Princess Diana tripped going up the stairs of a plane during an official visit to Pakistan in 1991. Or the time in 2017, when cameras captured Prince Edward's wife, Sophie Countess of Wessex, almost taking a nasty tumble as she got into the Royal Ascot carriage.
But, the royals always manage to brush these off and get back up again, just like the rest of us.
Follow Michelle Kapusta on Twitter @philamichelle.
Read more: Celebrities You Didn't Know Are Related to the Royal Family
Follow The Cheat Sheet on Facebook!