Gold-Medal Gymnast and 'DTWS' Champ Shawn Johnson Talks About Becoming a Mom
Olympic gold medalist Shawn Johnson has been a strong presence on social media, most recently chronicling her pregnancy journey on her YouTube channel, The East Family. Johnson, who is due Oct. 23, has been very open about the ups and downs she's experienced throughout her pregnancy, including a devastating loss she experienced in 2017.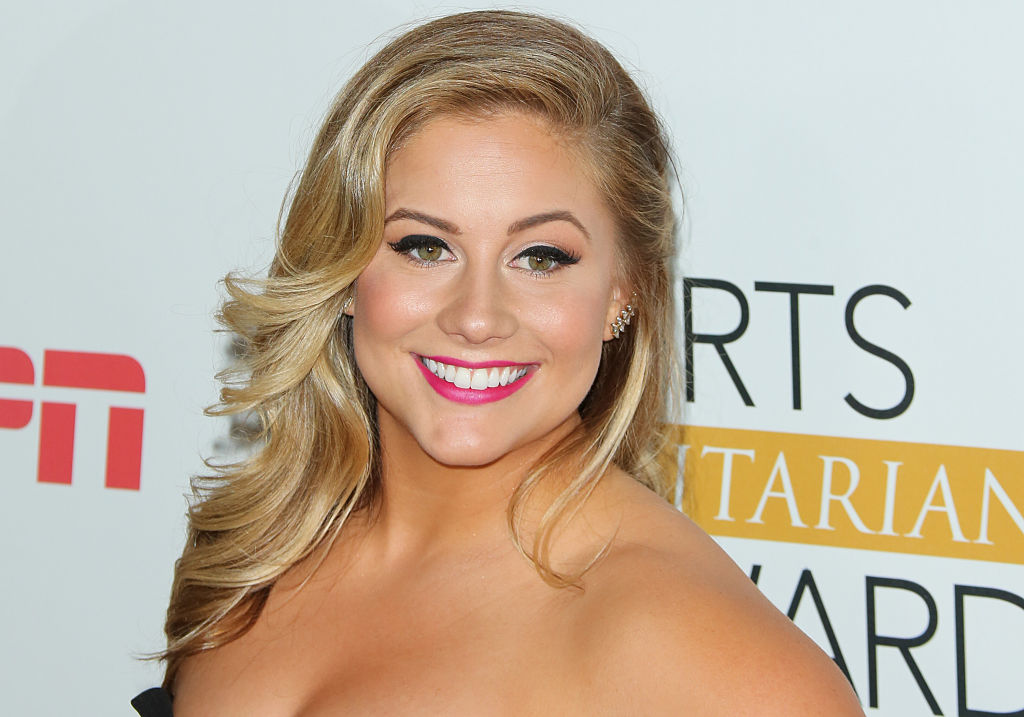 Sharing loss
In October 2017, Johnson suffered a miscarriage. The loss was extremely hard for her and her husband, professional football player Andrew East. At the time, Johnson made a conscious decision to share her loss on their YouTube channel in the hopes that it could bring her some comfort, and also help others.
"We were pretty guarded on social media. I was kind of that stereotypical person that just posted the fluff pieces," Johnson told Showbiz Cheat Sheet. "But when we lost that baby, I felt pretty broken and didn't know how to handle it. I didn't know who to reach out to you or what to do. I just kind of had this impulse that my husband was very leery of to post it on social media and kind of ask people, 'What should I do?'"
The couple's openness resulted in a flood of support. "We weren't sure what the response would be — it was kind of this huge limb we went out on. The response was very, very good. It was just these thousands of responses from women who have gone through the same thing and telling you their story and how they got through it," Johnson said in the interview. "I kind of felt this community that helped me heal. And now going through the pregnancy process, it's so foreign, it's so daunting and scary … and sharing our pregnancy and being vulnerable and taking risks, it's just us looking for that community again to kind of teach us, guide us, and support us so we can do the same for others."
Johnson is very vocal on how her faith has been guiding her through the pregnancy process. "Every single day I'm praying for our baby, because pregnancy is so much out of your control. I feel like the only control I have any more is relying on my faith, and my faith will take care of our child."
Facing a challenge
When her pregnancy hit the 20-week mark, Johnson and her husband received some troubling news, which they shared on their YouTube channel. The doctors told the couple that the baby's kidneys were more dilated than usual, and also underdeveloped, a somewhat common condition in pregnancies. A greater concern was that their baby had a two-vessel umbilical cord as opposed to three, which carries an increased risk of stillbirth and pre-term labor, as reported by People. This particular complication happens in only 1% of pregnancies.
According to Shape, despite some initial hesitation, Johnson and East decided to go ahead with genetic testing. The couple revealed in a video that the tests came out negative for chromosomal anomaly. "Kidneys are a normal size, they said the baby is growing great," Johnson said.
Johnson made it clear that no matter what the test results revealed, they would be grateful for their child. "If our tests came back and our baby had Down syndrome, we would love that baby more than anything in the entire world," Johnson said.
The gold medalist also emphasized that she did not want her message to be misinterpreted, knowing that all babies are to be cherished. She shared that her elation at the test results was due to her fear of losing her baby. "All I can say is, coming off of a miscarriage [and] having pretty much no knowledge of how this whole thing works … we celebrated [the genetic testing results] because to us, it meant our child had a greater chance of making it into our arms," Johnson told Us Weekly.
A new partnership
Johnson is a spokesperson for several brands and has now partnered with baby products company Philips Avent to inform other moms about childcare. The former Dancing With The Stars champion considers the company an invaluable resource.
"Before we did the partnership, I had so many friends of mine saying, 'This is what you need to get,' or 'These are the bottles you need to use,' and everything was always Philips Avent. I had stocked up on all their products, then all of a sudden this partnership came around, so I thought 'This is perfect.' Not to mention they're still teaching me so much on momhood and they're doing this fun campaign called #momtuition, which is just basically following your mom gut and doing what you think is best for you and your baby," Johnson told Showbiz Cheat Sheet.
What she's looking forward to the most
"Right now, just in this kind of phase we're in, holding our baby for the first time. I dream about it. I can't wait."
As for finding out the gender of the baby, they're holding off. "We are actually going to wait and be surprised. Which is crazy for me because I really want to find out, but my husband wants it more than anything, so we're gonna wait."
Fans can't wait to see pics on Johnson's social media when her baby arrives!
To find out more about Philips Avent products, go to https://www.usa.philips.com/c-m-mo/baby-bottles-nipples