Does 'The Good Doctor' Actor Freddie Highmore Have Autism?
The Good Doctor was one of the most-watched shows for the 2017-2018 season. It follows the life of Shaun Murphy (played by Freddie Highmore), a young surgeon who lives with autism and savant syndrome. Murphy was hired by the hospital against the wishes of most doctors, but one doctor, Dr. Aaron Glassman, took a chance on him. Murphy uses his developmental disabilities to help treat patients — but does the actor live with autism in real life?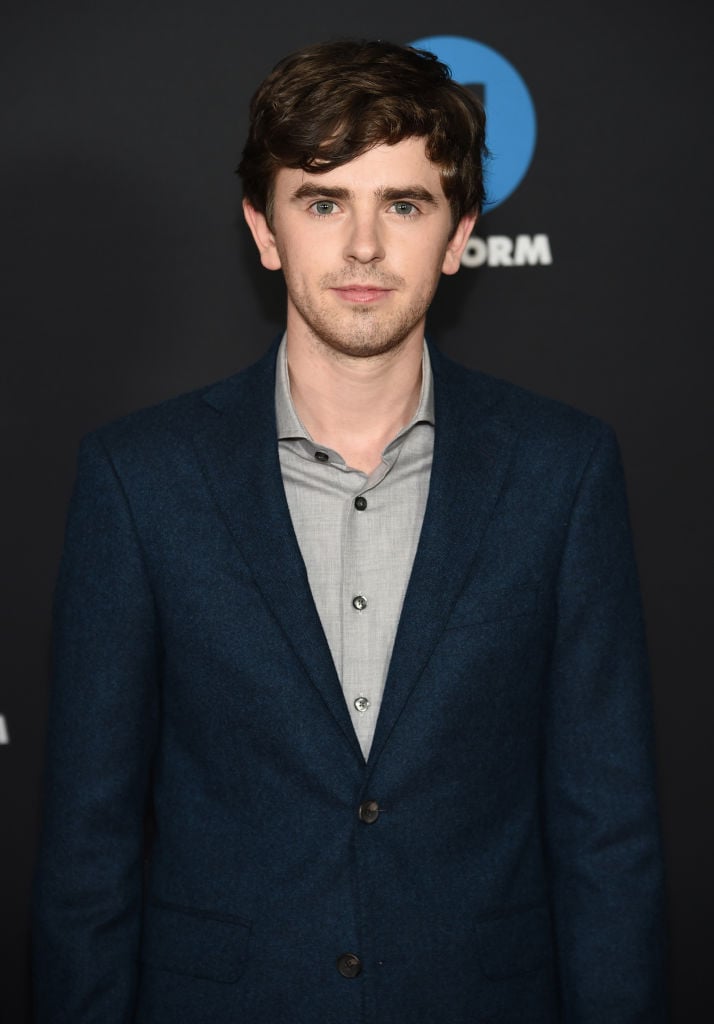 Autism and savant syndrome often go hand-in-hand
Savant syndrome is a rare developmental disorder that makes someone uncharacteristically talented or brilliant in some way. It enables a person to have an incredible memory and become extremely good at either a specific skill, such as art, or the ability to solve problems by creating solutions that nobody else would ever come up with. On the show, Highmore uses his abilities to figure out what is wrong with patients; he often draws conclusions based on a "trigger," such as something someone else says that then allows him to put two and two together in ways nobody else can.
Savant syndrome often goes hand-in-hand with autism, and Highmore lives with autism on the show. About half of all people living with savant syndrome are also on the autism spectrum. Savant syndrome is much rarer than autism; only about 1% of those with developmental disabilities have savant skills.
Highmore does not have autism, but he studied the disorder carefully for the show
In real life, Highmore does not have any developmental disability. But playing the role of someone with multiple disorders requires extensive knowledge of the disorders themselves. He once said in an interview with the Los Angeles Times that he knows someone with autism but also did a lot of research to learn the best way to portray the role. He also once mentioned a full-time consultant who oversees the way his role is portrayed and helps him learn the best way to act it out.
Highmore also helps write, produce, and direct the show
Highmore isn't just on board as the starring actor; he plays a much bigger part in the development of the show. Highmore helps to write, produce, and direct the show as well. According to the Los Angeles Times, Highmore was approached to star in the role of Shaun Murphy just hours after his former role on Bates Motel came to a close. The Good Doctor show was developed by David Shore, who also wrote the hit show House, and Highmore was immediately wanted for the role.
The show has been praised for its portrayal of both autism and savant syndrome
Autism is difficult to "act out" because every person with autism is a bit different. There is no "one size fits all" for the disorder. But Highmore's portrayal of the character has been praised for its gentleness and accuracy. He took home a Golden Globe for the role, and those on the spectrum have also suggested he did a good job with his character. A blogger named Kerry Magro once shared his post with Autism Speaks (he is on the spectrum himself) and said Highmore "does well in his debut, showing several characteristics that can accompany an autism diagnosis." The Good Doctor is currently in its second season. There is no word yet on whether or not the show will have third season, but ABC appears to have seen major success from the show.
Check out The Cheat Sheet on Facebook!