'Good Morning America:' Robin Roberts is on Set, But Not in the News Studio
Good Morning America anchor Robin Roberts is apparently doing some moonlighting. Posting on social media from Vancouver, British Columbia, Roberts is on the set of her Lifetime movie production.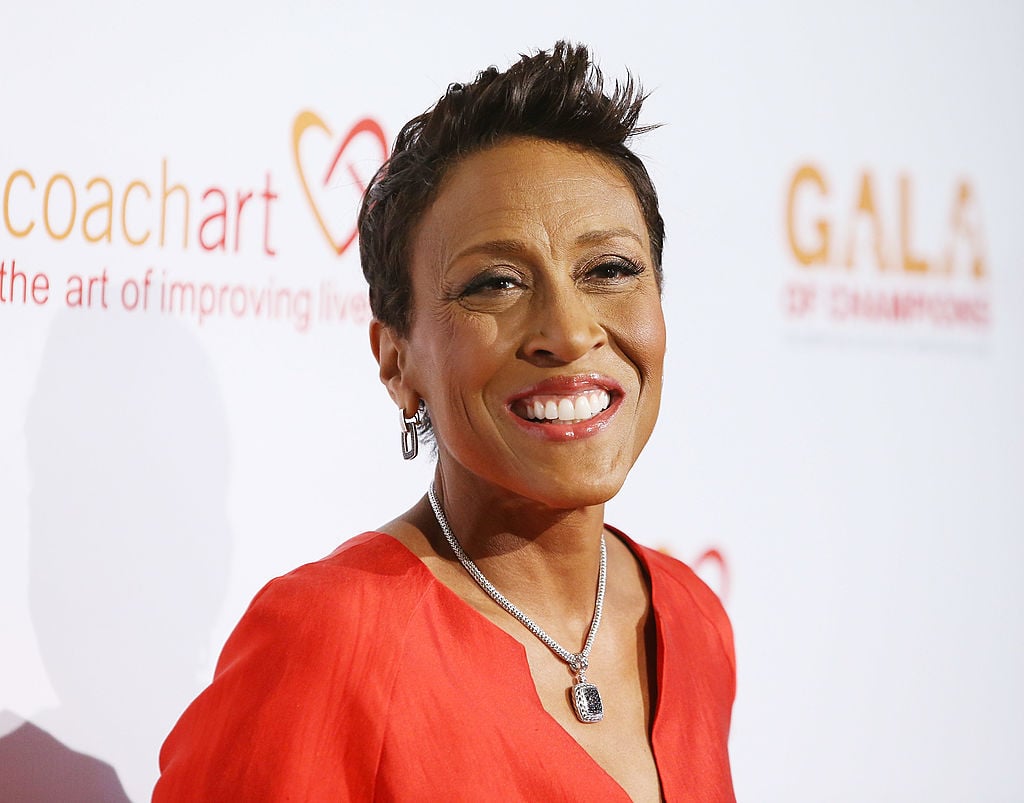 Rockin' Roberts
The former ESPN host, author, and basketball star of Southeastern Louisiana University started at Good Morning America in 2005 and has become a fan favorite due to her warmth and transparency, even with her own personal life. With her impressive resume, it's no surprise that she decided to add "producer" to her list of credentials.
According to Adweek, Roberts signed a major production deal last year with Lifetime for a series of movies and documentaries "that inspire and educate audiences." Each production will be under the banner "Robin Roberts Presents."
Roberts launched her own production company, Rockin' Roberts Productions, in 2014, with a plan to create original broadcast and digital content that includes movies, live special events, and documentaries. "I'm blessed to be able to do even more of what I love to do and now reach an even broader audience with programming that will inspire, inform and entertain people," Roberts said, according to ABC News. "I'm so grateful to my ABC and 'GMA' family for supporting the launch of the company."
Her current project
Posting a picture of herself with actress Niecy Nash, Robins talked about the movie that is currently in production for Lifetime, Kidnapped: The Kamiyah Mobley Story.
"Wonderful to spend time in Vancouver on the set of my first #Lifetime movie under the banner "Robin Roberts Presents"…couldn't be happier with the talented cast and crew! @niecynash1brilliantly plays a woman who abducted a baby girl and convinced everyone the child was her daughter. It's based on a true story. As one of the Executive Producers I'm grateful for the opportunity to flex a different creative muscle and being on set is like a master class. Plz share what you're most grateful for on this #thankfulthursday  #happyfridayeve💃🏾"
Robins commented in a recent interview that she was grateful Nash was taking on the challenge of the main character. "I'm thrilled to share this young woman's story and produce something so poignant for the Lifetime audience," Roberts said, as reported by Deadline. "I can't imagine anyone else tackling the complex role of Gloria (Williams) than Niecy Nash. She's a talented and versatile actress and I can't wait to see it all come together."
The movie also stars Rayven Symone Ferrell and Ta'Rhonda Jones, and will be followed by a documentary showcasing the real-life people from the story, as Deadline noted. According to Adweek, Roberts serves as executive producer with Linda Berman of Lincoln Square Productions, Gary Randall, Michele Samit and Richard Kletter. Samit and Kletter are also writers for the script.
 Kidnapped: The Kamiyah Mobley Story is set to premiere in 2020.
More projects in the works
Roberts and Berman will also executive produce a biopic on African American Gospel singer Mahalia Jackson for Lifetime. The script is written by Bettina Gilois, as reported by Adweek.
Roberts has also been in partnership with WebMD, producing content segments that include the Future of Health and The Cutting Edge of Cancer. The news anchor has personally had two bouts with cancer, bringing awareness to the public about early detection and following her mother's advice to "make my mess my message." Today, she is grateful for her good health.
"I'm not one of those people who use the word "remission," but I'm grateful that at this point there is nothing detectable," she told CURE last year. "I get my regular checkups, and I just love that I feel like myself again. It took quite a few years. I'm back doing Pilates and cycling, but just more than that, I'm clearheaded."