'GOT' Star Emilia Clarke Recounts Horrifying Experience with 'Unwell' and 'Extremely Mean' Stalkers
Emilia Clarke has been acting for years, but her breakthrough role came on the television juggernaut Game of Thrones. Clarke starred as the warrior queen Daenerys Targaryen on the HBO series, which ran from 2011 to 2019.
The experience was great in the sense that it gave Clarke international recognition, several accolades, and an outlet to provide for herself and her loved ones. But it also exposed her to darker things — such as stalkers.
Clarke opened up about her experience with stalkers in a new interview, saying that one even showed up to her home with gifts.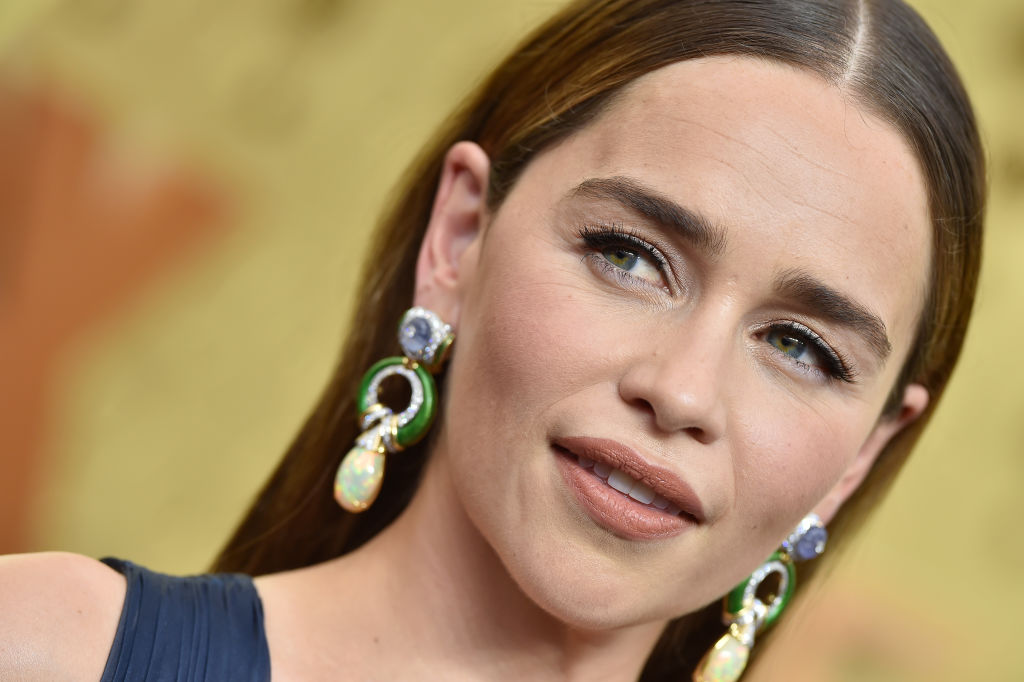 Emilia Clarke's comments on stalkers
The Last Christmas actress spoke to The Guardian about her experience in an interview published on Dec. 1. She told the outlet that, as she rose to fame, she started being harassed by fans. Some had deeper obsessions than others and went to great lengths to get close to her.
Clarke described one of the stalkers as "extremely unwell" and another as "extremely mean." She did not elaborate. But she said that one occasion, someone made it all the way to her doorstep and left gifts.
"The stalker stuff is just horrible because, as a single lady walking around town, I already feel like I'm being followed," Clarke explained.
The stalkers are convinced that they know Clarke and have a relationship with her — something she called "confusing."
"[It's] confusing, because having a relationship with people I don't know is a big part of what I signed up for," Clarke explained. "I care about what art does to people. But it carries with it a responsibility, and when you leave your front door you take that with you. And it's a difficult path to navigate."
"Because sometimes you get grabbed physically and your instincts kick in," she continued. "When you see shock being registered on someone else's face, you're like, 'Where's the danger?' And then you realize, oh, it's me – I'm the danger."
She also has haters
Clarke and the rest of the GOT cast have faced widespread criticism over the series finale, which aired in May. Fans were extremely disappointed with the ending, saying it felt rushed and unsatisfying. There was even a petition to have the entire season scrapped and rewritten.
Though it's been months since then, Clarke hasn't gotten over the backlash. She told The Daily Telegraph on Oct. 19 that she also felt bad about the criticism that executive producers David Benioff and Dan Weiss received.
"I was too busy focusing on my own reactions to really pay too much attention, if any at all," Clarke shared. "The only thing I felt truthfully sad about was that [executive producers] David [Benioff] and Dan [Weiss] are my really good friends, and so it's for them that I feel heartbreak, because it's theirs."
She continued, "Everyone is going to have their own opinion and they're fully entitled to them. It's art and it's to be dissected and taken on in whatever individual way you wish. And if you're sad that the show is done and you're sad because you enjoyed watching it, then that's sad. It sucks this wasn't the perfect ending that people were hoping for, but I truly believe we would never have made everyone happy."
Now, Clarke is moving forward. She stars in a new film called Last Christmas, which is a box office hit. Check out your local theater for potential showtimes.