'Great British Baking Show': Are These Contestants Dating? Fans Hope So
Fans of the Great British Bake Off (or the Great British Baking Show, as it's known on Netflix in the U.S.), have long awaited a showmance among the contestants. Viewers think they might have finally gotten their wish with two contestants from this season…and they can't stop squealing over, and shipping, the adorable (potentially!) dating couple.
Whether they're just friends or involved romantically, British Baking Show participants Henry Bird and Michael Chakraverty are certainly cute together.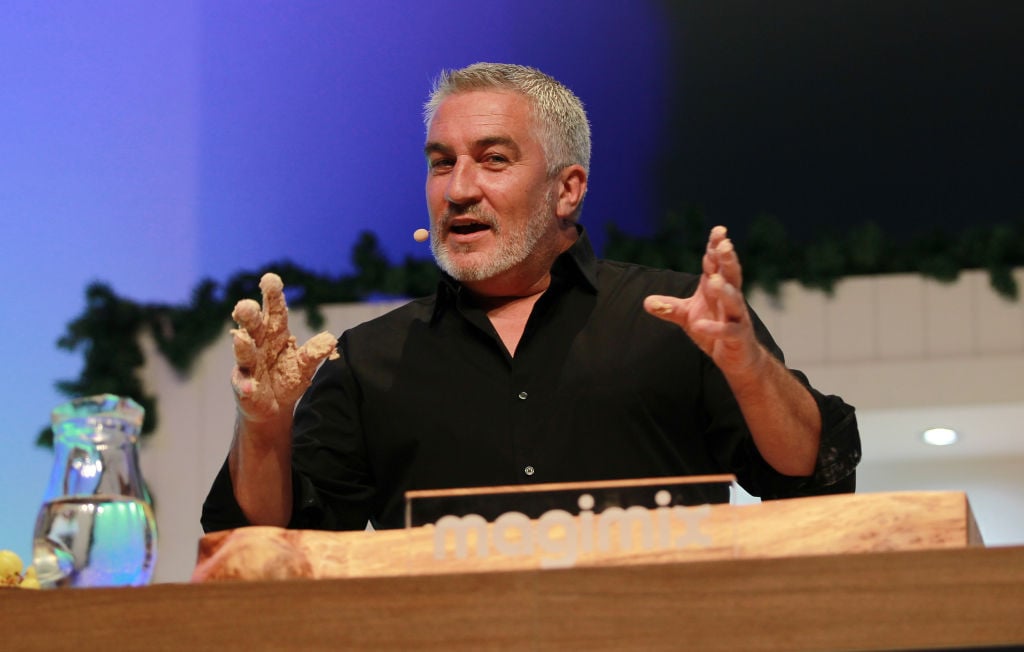 Alice Fevronia and Henry Bird were first rumored to be dating
20-year-old Henry Bird, a lovable Durham-based student, quickly became a fan favorite on GBBO. He was apparently beloved by the other contestants, too. After being kicked off for a disappointing pie tower during the quarter finals, the semifinalists even wore ties in honor of his fancy weekly getups.
That's why fans were in love with the idea of Bird dating fellow contestant Alice Fevronia, one of the three finalists. While Cosmopolitan UK reported in September that some fans though Bird and Fevronia were dating due to cozy photos on social media and sightings of the pair outside of the famous GBBO tent, Fevronia later shared a "brotherly" caption that seemed to suggest their relationship was purely platonic.
A week ago, Fevronia captioned a photo of herself with Bird on the beach, "brother from another mother." The friendly caption, for some fans, seemed to dispel the rumors about the pair as a romantic couple.
Now, fans believe that Bird might actually be with involved with another 'GBBO' contestant
Fans now believe that Bird might be dating Michael Chakraverty, another Great British Bake Off contestant who was eliminated in this season's seventh week. Chakraverty is a 26-year-old fitness trainer and theatre manager from Statford-upon-Avon.
Fevronia's Instagram story on Oct. 27 sparked the rumors, as she posted a very snuggly photo of the two cooking together in the kitchen.
Fans immediately took to Twitter to rave about the potential couple, writing "platonic or romantic who cares…i want what henry and michael have" and "This picture of Michael and Henry warms my heart!"
Viewers also pointed to an Instagram snapshot posted by Fevronia last month, which she captioned: "But how many couples can you see…?" In the photo, Bird kissed Chakraverty on the cheek, prompting some fans to believe this was yet another hint that the two contestants were an adorable couple.
Bird and the other contestants are obviously close, and he's shared several photos on Instagram with Chakraverty. However, the pair might just be close friends.
The 'British Baking Show' finals air tonight
The long-awaited Great British Bake Off finals air tonight, Tue., Oct. 29, at 8 p.m. on Channel 4.
The final three bakes will see 28-year-old Fevronia, a geography teacher from Essex, competing for the win against 36-year-old international health advisor David Atherton from Yorkshire and 28-year-old Steph Blackwell from Chester. Judges Prue Leith and Paul Hollywood will announce the winner.
Bird supported the finalists with a cute message on Twitter, writing: "They're all winners. Apart from the winner. Who's THE winner. But as I say, they're all winners. Godd*mn it."
Chakraverty also wrote about the finals on Twitter, sharing that he was present for the big day in the big tent: "the finest of finalists, the finest of finals." He also joked, "(I was there too and I was wearing some CUTE pink dungarees so stay tuned for THAT also someone wins whatever)."