Great Soundtracks: 5 Film Scores Up for Oscars This Year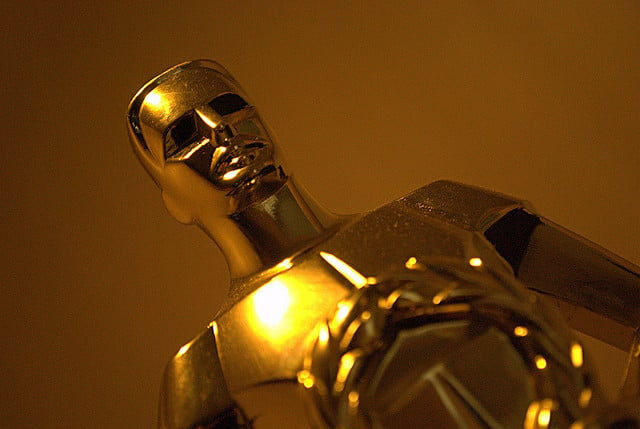 The 2014 Oscar nominees have been announced, and movie buffs are already speculating over who's going to win Best Actor, Best Actress, Best Director, and most of all, which film will be deemed the Best Picture of the year. One award that typically goes under the radar — like Costume Design and Cinematography and any other award that doesn't directly involve a celebrity — is Best Original Score. While beautiful actors and eccentric directors are fawned over, the composers and musicians that help put together film scores are more or less ignored. But a film's score is an undeniably important part of any movie, as music is used to set the tone and heighten the emotions being evoked by an actor's performance or a screenwriter's words. Here's the list of the five movies in the running for Best Original Score.
5. The Book Thief
Celebrated composer John Williams is responsible for scoring some of the most iconic film scores of all time — including Star Wars and Harry Potter, among others. The film version of Mark Zusak's beloved young adult novel about a young girl who uses books to help survive Nazi occupation is the first project Williams has worked on in almost ten years, aside from films involving personal friends Steven Spielberg and George Lucas. A review of the score from Movie Wave gave it four stars, saying that while the 81-year-old Williams didn't stray outside of predictability, he did a more than effective job of aiding the film in tugging at the audience's heartstrings with a beautiful soundtrack.
4. Gravity
Gravity director Alfonso Cuarón took a risk by hiring the unknown Steven Price to score his huge blockbuster starring Sandra Bullock and George Clooney, and the gamble paid off. The score received a five-star review from Movie Wave, which praised Price's choice to avoid a loud, soaring soundtrack typical of modern action films and instead let silence and contrast do the emotional work for him while making the score more powerful. Steven Price is a composer we'll be hearing more from in future. Gravity is also nominated for a slew of other awards, including Best Picture, Best Actress for Sandra Bullock, and Best Director.
3. Her
The soundtrack for Spike Jonze's film about a man (played by Joaquin Phoenix) who falls in love with his Siri-esque operating system (voiced by Scarlett Johansson) is an indie-lover's dream. Parts of the score come from indie darlings Arcade Fire, and the band's frontman William Butler is credited alongside composer Owen Pallet for the award. According to Indie Wire, much of Arcade Fire's contributions to the score were written at the same time as their latest album, Reflektor. The soundtrack also features the Breeders, Little Willie John, and the Chantels, in addition to a duet between Phoenix and Johansson. The Yeah Yeah Yeahs' Karen O made a contribution titled "Moon Song," which has been nominated for Best Original Song.
2. Philomena
Philomena is based on a true story about an Irish woman who was forced to give her son up for adoption to an American family, and then years later, decides to travel to Washington D.C. to find her now-grown child. Philomena is played by Judi Dench, who is up for Best Actress for the part, and Steven Coogan plays a journalist who follows Philomena on her trip in order to write a human interest story. Alexandre Desplat wrote the score, which is his fourth time composing for director Steven Frears. A review of the score from Movie Wave gave it three stars, saying that it's a great piece of work on its own, but seems predictable in comparison with Desplat's other work. Desplat has been nominated for five Best Original Score awards in the past.
1. Saving Mr. Banks
Saving Mr. Banks is Disney's true story about the lengths to which Walt Disney (played by Tom Hanks) went in order to convince writer P.L. Travers (played by Emma Thompson) to give him the rights to make a film version of her book Mary Poppins. The score was written by Thomas Newman, who has been nominated for the award eleven times previously for his work scoring Skyfall, Wall-E, and Finding Nemo, among others. A review from Examiner.com gave the score four out of five stars, saying that Newman's score creates a light mood with magical undertones, and is interspersed well with the original songs from Mary Poppins written by songwriters Richard and Robert Sherman and sung by the inimitable Julie Andrews.
More From Wall St. Cheat Sheet:
Follow Jacqueline on Twitter @Jacqui_WSCS