The Greatest Female Rappers of All Time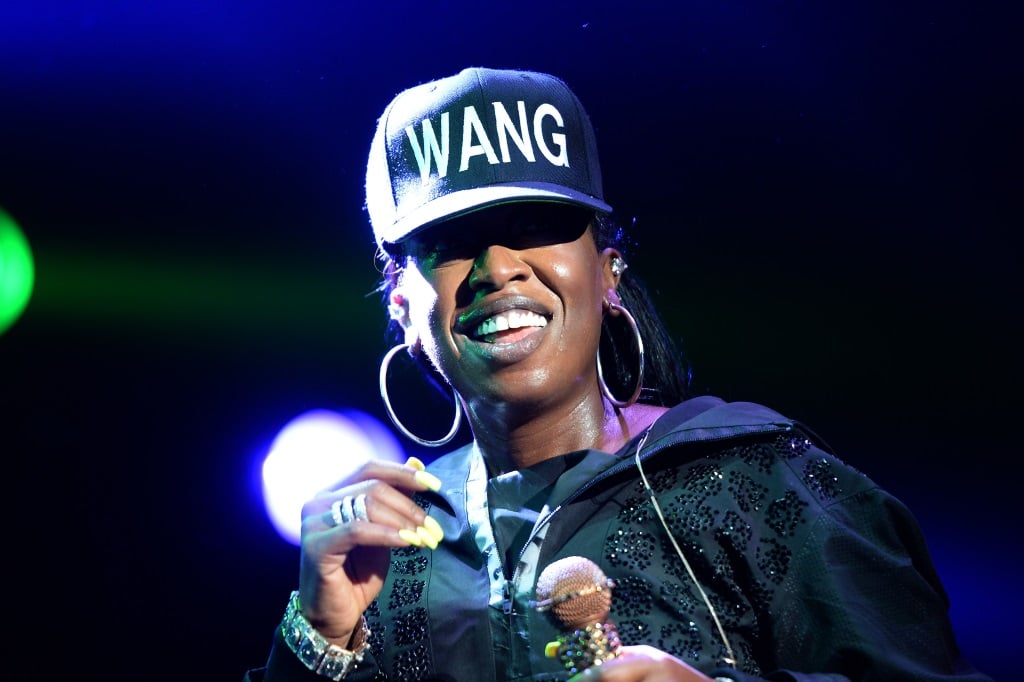 The rap game has had more than its share of unforgettable MCs, but even within the predominantly testosterone-driven hip hop scene, a handful of ladies have broken through to become major fixtures in the genre's history as well as icons in their own right. Here are five of the best female rap acts to ever pick up a mic, ranked by the release of their debut albums.
For the record, we're basing this list on a combination of the artists' influence, record sales, critical acclaim, and artistic respectability.
1. Salt-N-Pepa
Nearly three decades after into the release of "Push It," the track remains one of the most recognizable rap songs of all-time, and the duo behind it still firmly hold their place in hip hop history as two of the first female rappers to break into the mainstream.
The Grammy-winning rappers — along with DJ Spinderella — brought some of the most ubiquitous jams in music history, consistently delivering a message of female empowerment in songs like "Let's Talk about Sex," "Shoop," and "Whatta Man."
2. Queen Latifah
Nowadays, Queen Latifah is probably best known as an actress, but she first broke through with her debut rap album All Hail the Queen in 1989. Over the course of her music career, Queen Latifah scored a number of memorable hits like "Ladies First" and "U.N.I.T.Y.," winning a Grammy for Best Rap Solo Performance for the latter.
In recent years, her contributions to hip hop have been slim, but regardless, the rapper remains a key part in ladies claiming their rightful place in the genre.
3. Lauryn Hill
Long before she released her solo debut, Lauryn Hill was a standout member of hip hop group the Fugees. When The Miseducation of Lauryn Hill finally hit stores in 1998, the album proved to be an unstoppable hitmaker, demonstrating Hill's effortless combination of smooth vocals and incisive rhymes.
Earning five Grammy Awards (including Album of the Year), the debut features inescapable hits like "Doo-Wop (That Thing)" and "Everything Is Everything," cementing Hill's status as one of the all-time greats despite the fact that she has yet to release a second studio album.
4. Missy Elliott
One of the most innovative rappers in history (male or female), Missy Elliott took the genre to creative new heights when she burst onto the scene in 1997. In addition to her five Grammy winss and sold 30 million records, Elliott has amassed an impressive list of hits, including "Get Ur Freak On," "Work It," "Lose Control," "Gossip Folks," and "The Rain (Supa Dupa Fly)."
Sick beats and creatively quirky lyrics brought the rapper to the top of the charts on several occasions, and her surprise appearance alongside Katy Perry at Super Bowl XLIX in 2015 reminded fans just how great she really is.
5. Eve
Initially billed as Ruff Ryder's First Lady, Eve went a long way to distinguish herself as more than the token female in that DMX-led crew. With her debut album in 1999, she delivered hits like "Gotta Man" before crossing over into the mainstream with the Grammy-winning hit "Let Me Blow Ya Mind" featuring Gwen Stefani.
Thereafter, she launched a successful acting career — including her sitcom — and a number of other signature tunes, including "Gangsta Lovin'," "Satisfaction," and "Tambourine." She even released a new album, Lip Lock, in 2013.
Follow Robert Yaniz Jr. on Twitter @CrookedTable
Check out Entertainment Cheat Sheet on Facebook!