25 Greatest Gangster Movies of All Time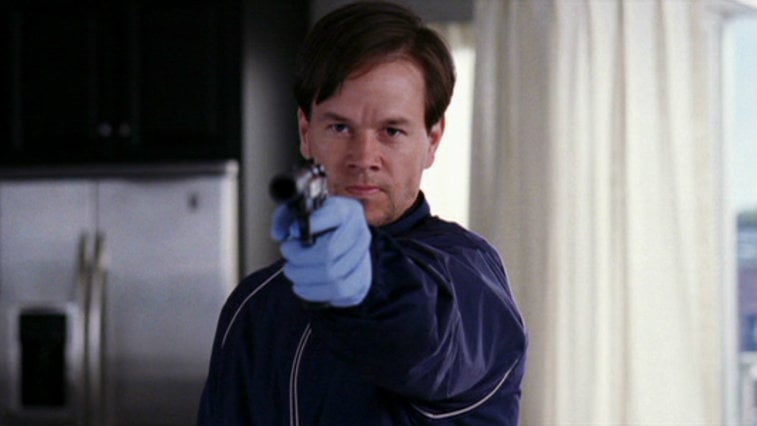 On the surface, the classic gangster film seems like little more than a glorification of violence, drug abuse, and morals gone astray. However, the greatest crime films cut to the heart of the American dream. Mobsters from the Italian mafia to the Japanese Yakuza turn to crime as a means of independence and fulfilling starry-eyed dreams of financial success. Of course, looking for validation in the criminal underworld often leads to sorrow and bloodshed.
This list details 25 of the greatest gangster movies of all time, spanning a breadth of visions from Martin Scorsese's various explorations of New York City's crime life to Takashi Miike's brutal depiction of bloodthirsty criminals. Every title satisfies a different niche including comedy, surrealism, and even kid-friendly fare. Ditch the bargain bin crime movies and use this comprehensive list as an entry point into the gritty and compelling world of gangster cinema.
1. Goodfellas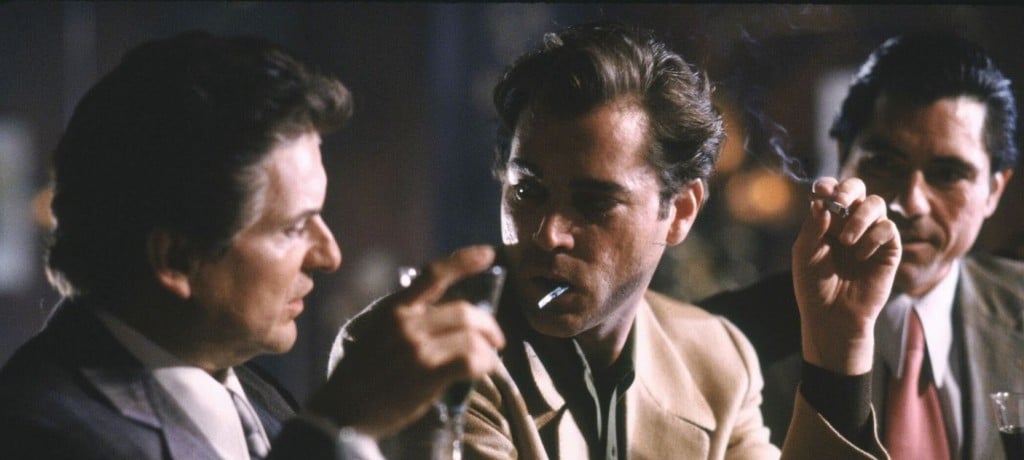 Martin Scorsese is undoubtedly one of the masters of the gangster movie. Adapted from a book detailing the life of mobster Henry Hill, Goodfellas chronicles the arc of a life in crime through vivid detail and an all-star cast. The 1990 film stands out as not only an excellent exploration of crime, but as a classic that still holds up after a quarter century.

2. The Godfather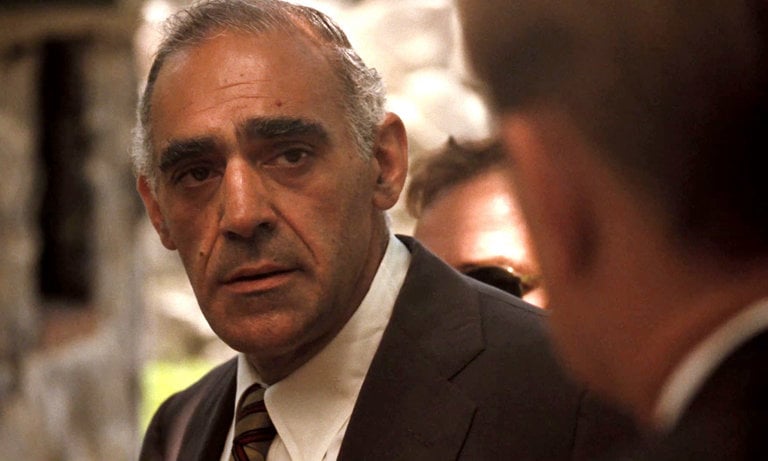 There is no way to overstate the influence of Francis Ford Coppola's gangster masterpiece, The Godfather. Even those who have never seen the film can recite key plot points such as an infamous scene where a mobster wakes up to find his beloved horse decapitated with the head under his sheets. Beyond its numerous moments of shock and awe, The Godfather showcases an ambitious attempt to explore the psychological nuances of the mafia in all of its horror.

3. The Departed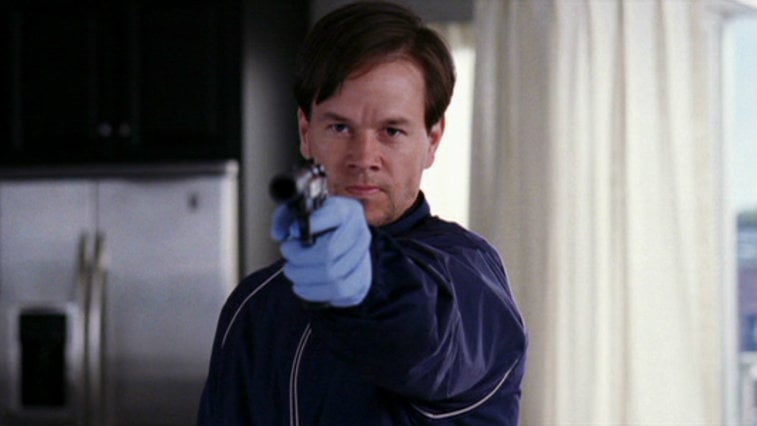 Another Scorsese classic, The Departed has earned its place in the canon of gangster films. On the surface level Scorsese seems to be achieving nothing more than weaving a compelling tale, but there's subtext galore. Numerous characters grapple with their identities, struggling to square morality and duty.

4. Pulp Fiction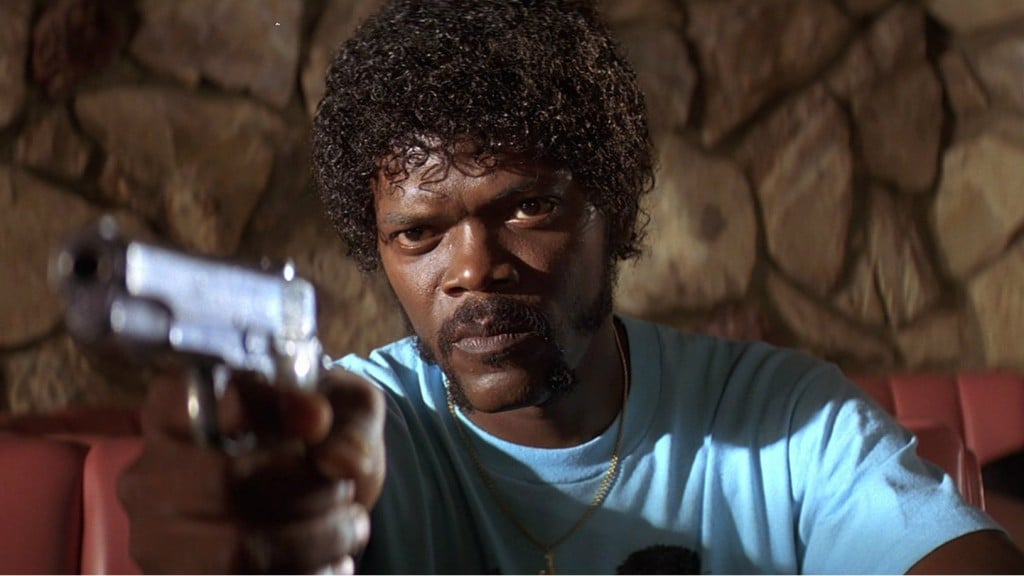 Quentin Tarantino's postmodern epic blows away the tired tropes of one-dimensional villains only obsessed with fame and fortune. Instead, Pulp Fiction builds a non-linear universe that revels in the curious humanity of society's lowest common denominators.

5. American Gangster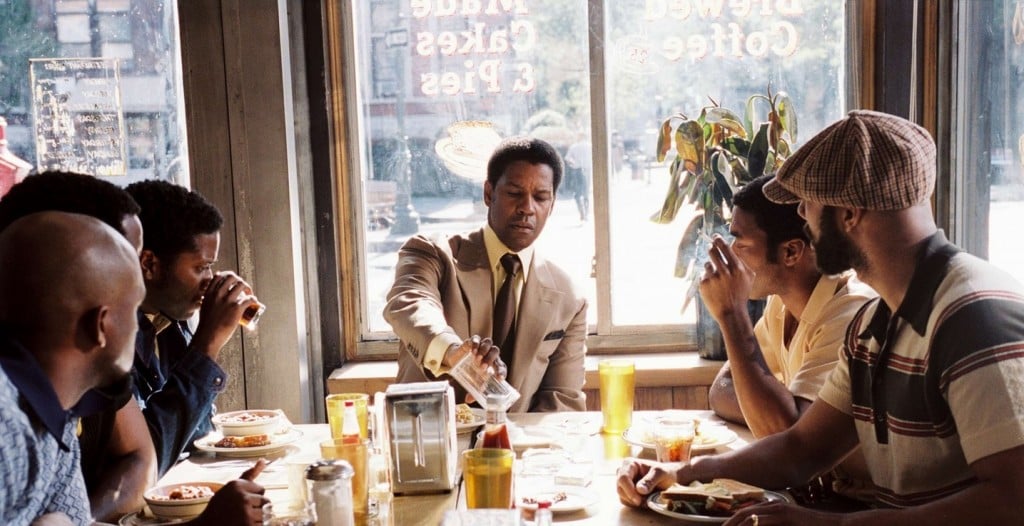 Three DEA Agents and even the movie's prime inspiration, heroin smuggler Frank Lucas, have decried the historical accuracy of American Gangster. However, Ridley Scott's 2007 film doesn't need to serve history, instead offering up a thrilling tale of international drug rings and deals gone wrong.

6. Carlito's Way
Critics were lukewarm toward the relentlessly violent Carlito's Way upon its release, but an underground of devoted fans gave the film a cult status. It features Al Pacino in prime form, giving a dazzling performance of anti-hero Carlito Brigante. Various lines from the film have since become popular sample fodder for musicians ranging from Jay-Z to The Prodigy.

7. Ichi the Killer
While the Yakuza are often viewed as a more civilized crime syndicate than the mafia, the Japanese gangsters often serve as brutal fodder for directors. In Ichi the Killer, Director Takashi Miike explores two warring gangs through the perspective of the ruthless Ichi. His battle-damaged psyche shows the absolute bloodiest side of gang violence with all of its psychological depravity.

8. Road to Perdition
When imagining Road to Perdition, director Sam Mendes wanted to convey all the grit of a gangster's life through mood rather than dialogue. He used the dilapidated imagery of Great Depression-era America to tell the story of a gangster and his son fighting for revenge among the rubble. His atmospheric flourishes make the film a unique entry in the mobster film canon.

9. City of God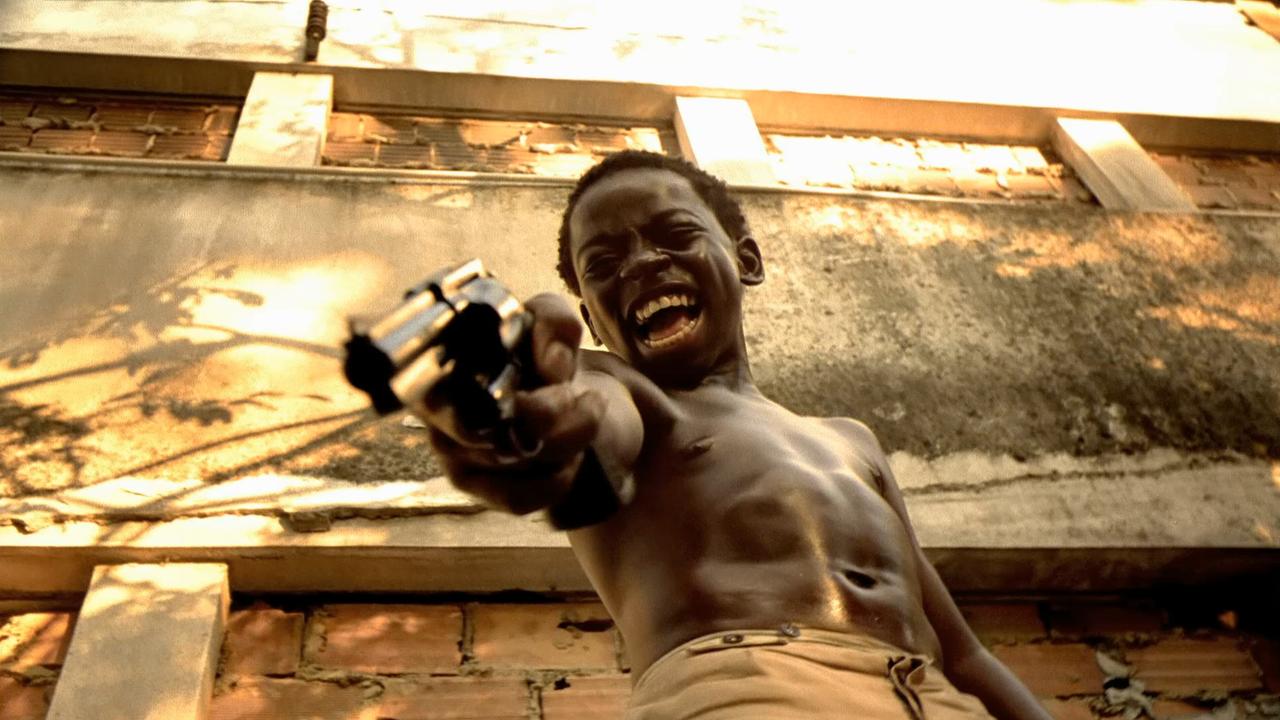 While most gangster movies are set in grimy alleyways or lush mansions, City of God features an entirely different backdrop. The 2002 film directed by Brazilian filmmaker Fernando Meirelles explores the gritty underworld of his home country's favelas. Most importantly, Meirelles paints a complex picture showing how great love and tragedy can coexist in the worst of conditions.

10. The Untouchables
Given the source material, any director could've made a memorable film out of Elliot Ness's famous attempt to lock up notorious gangster Al Capone. Director Brian De Palma elevates the tale from a run-of-the-mill cat and mouse chase to an emotionally complex epic. An old school jazzy score from storied composer Ennio Morricone also helps to amp up the movie's compelling melodrama.

11. Lock, Stock, and Two Smoking Barrels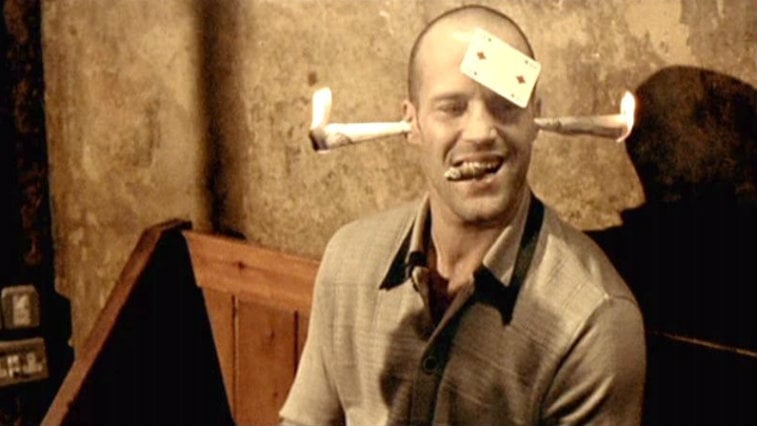 The U.K. has a healthy amount of mobster-obsessed directors who offer different perspectives than the typical mafioso shoot em' up. Lock, Stock, and Two Smoking Barrels finds the comedy in crime as a few hapless friends decide to become two-bit gangsters set on robbing their gun-toting neighbors.

12. Scarface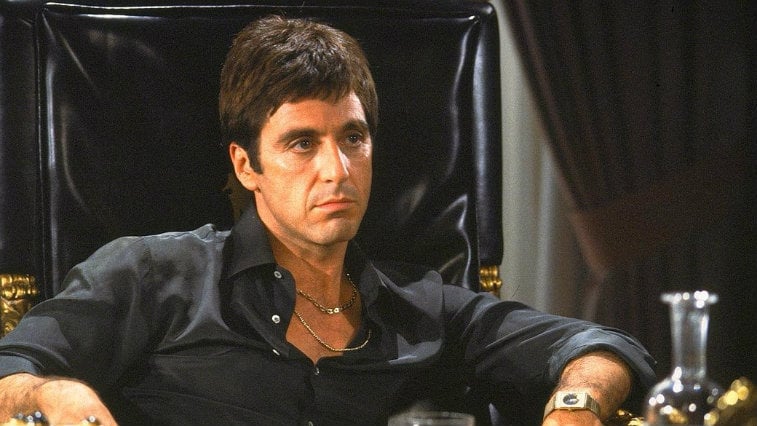 Other films try to sanitize the brutal life of drug lords and gangsters, and then there are movies like Scarface. The story revolves around Cuban immigrant Tony Montana as he seeks to dominate Miami's flow of drugs through whatever means necessary. Many have criticized the movie for its excessive violence, while other such as Roger Ebert commended it for its grotesque thrills.

13. Boyz N' the Hood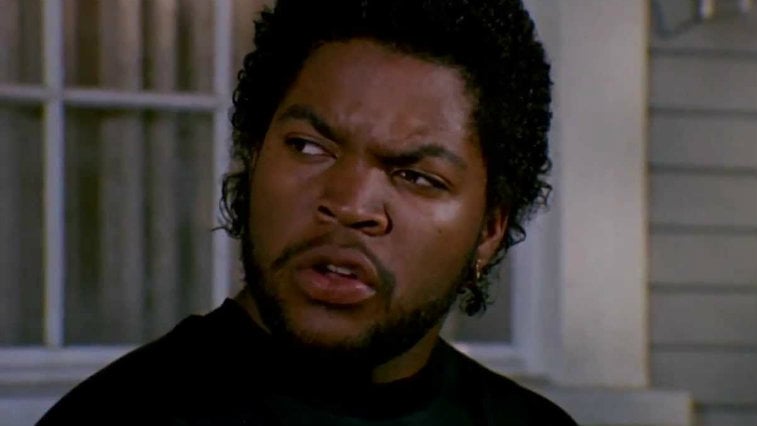 Boyz N' the Hood veers away from the gloominess of mafia strongholds such as Boston and New York City, instead exploring life on the streets of Los Angeles. Director John Singleton received heaps of critical praise for his realistic depiction of L.A. gang life in the early '90s. The Library of Congress cemented the film's cultural significance in 2002 when it was entered into the National Film Registry.
14. A History of Violence
Like any great gangster movie, A History of Violence is, well, violent. However, director David Cronenberg contextualizes the carnage, making the audience feel the emotional ramifications of every bloody scene. Lead actor Viggo Mortensen even called it "close to perfect."

15. Eastern Promises
The violence incurred by real gangsters goes much deeper than occasional gun fights and brushes with the law. In Cronenberg's grisly Eastern Promises, he shines a light on the perverted power of sex trafficking rings run by the Russian mafia. Naturally, he doesn't skimp on the bloodshed or brutality, but uses the violence to craft a realistic story with chilling significance.

16. The Sting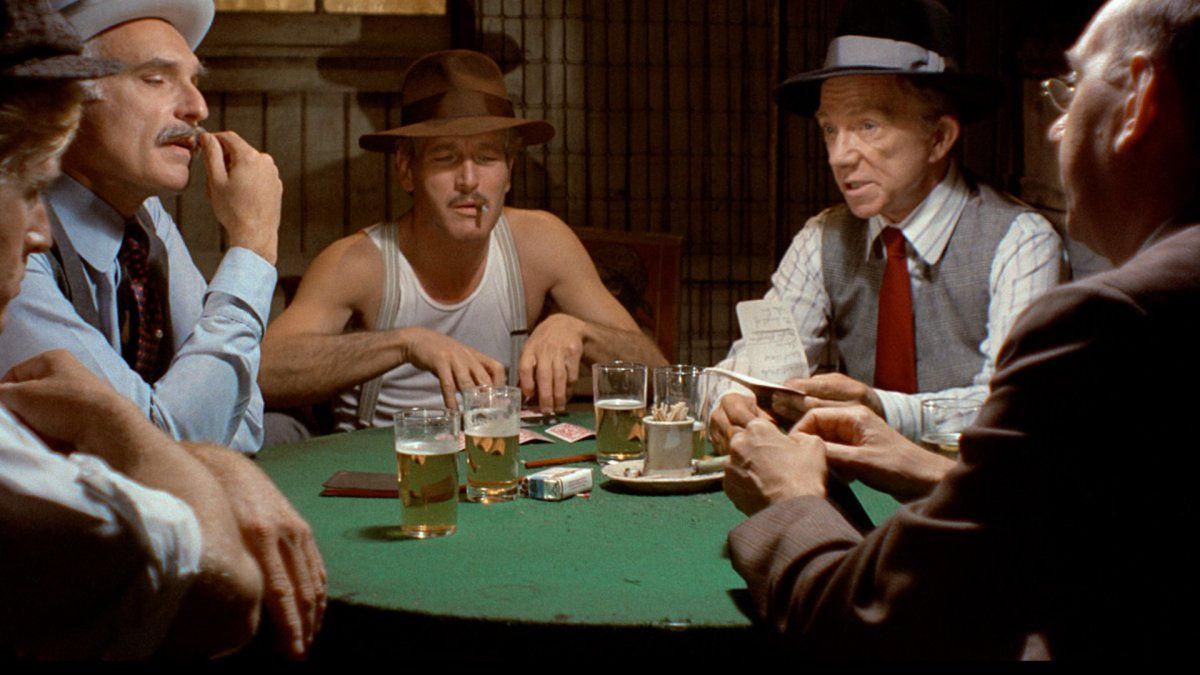 Aided by the charming compositions of pianist Scott Joplin, The Sting was a critical smash at the time of its release in 1973 thanks to lead actors Paul Newman and Robert Redford. The light-hearted film offers a romanticized view of running cons and doing your best to survive in the Great Depression.

17. Bugsy Malone
Nearly every genre overlaps with kids movies, and the gangster genre is no different. Cast solely with children, Bugsy Malone manages to turn the story of Al Capone into kid-friendly fare complete with musical numbers. The G-rated movie ranks as one of the best because of its quirky charm and wild imagination.

18. White Heat
Released in 1949, White Heat was one of the first movies to explore mobster lore on the big screen, and remains one of the best. Starring the inimitable James Cagney, the film establishes classic tropes that would influence future directors. Train robberies, prison escapes, and police shootouts make the plot thrilling and crucial to understanding the history of crime cinema.

19. The Public Enemy
Critics were initially ambivalent to The Public Enemy. Following its release in 1931, a writer for Variety referred to it as, "low-brow material given such workmanship as to make it high-brow, which alludes to the qualities that have since made it an essential gangster flick. The dialogue fluttered between the ridiculous and lifelike, encompassing the truths hidden in the romanticization of crime.

20. Bonnie and Clyde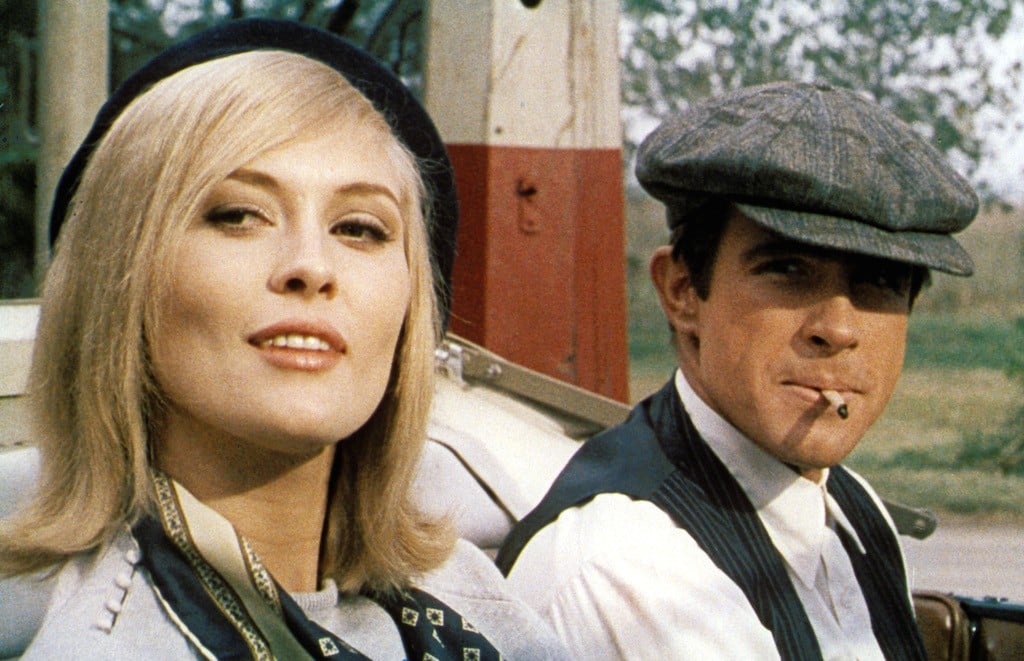 Before gratuitous violence and sex became commonplace in modern action movies, both were considered morally repugnant in cinema. That's part of the reason Bonnie and Clyde stirred severe controversy upon its release in 1967. The unabashedly gory film divided some and united an ardent fan base who were refreshed by its modern depiction of the criminal life.

21. Miller's Crossing
The script to Miller's Crossing reads like a love letter to gangster cinema. Countless classics are referenced throughout dark comedy, with nods to scenes in The Godfather and Le Doulos. It's lighthearted energy and emotional undertones make it an easy film to enjoy for those put off by the cliches of typical mobster movies.

22. In Bruges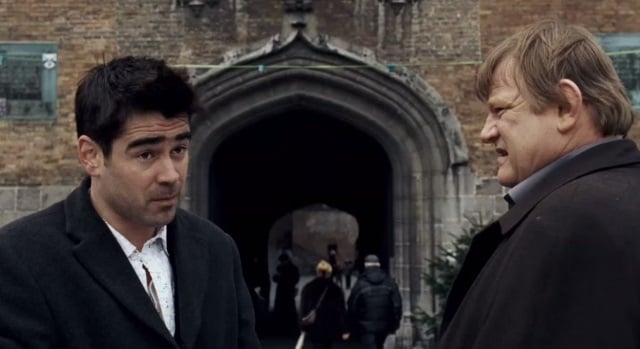 In Bruges stars Colin Farrell and Brendan Gleeson as a pair of enigmatic hitmen, presenting the two as an unusually likeable duo. However, they quickly find themselves at odds when Farrell's character dodges death and ruminates on the surreal nature of his criminal life. It's an existential look into the gangster mindset, packed with humor and psychedelic imagery.

23. Casino
A city of gambling is a breeding ground for crime, which makes Las Vegas an ideal gangster haven. Helmed by the always talented Martin Scorsese, Casino features Robert De Niro as a caricature of Frank Rosenthal, one of the most notorious casino runners and organized crime associates in the city's history. Joe Pesci co-stars as Anthony Spilotro, one of Rosenthal's mobster associates, to round out an all-star cast that recreates a fierce time in the history of the Italian mafia.

24. A Bronx Tale
After a career defined by his portrayal of the mafioso, it only made sense that Robert De Niro would direct a gangster epic of his own. In A Bronx Tale, De Niro's character struggles to find meaning in 1960s Bronx, where he weighs conflicting advice from his father and a local mob boss. The dialogue and characters feel refreshingly alive, no doubt because of the story's real-life roots from the upbringing of writer Chazz Palminteri.

25. Once Upon a Time in America
Critics and fans had wildly different reactions to Once Upon a Time in America depending on the version they saw. The original, 229-minute version has been praised as an undisputed classic of gangster cinema, while an abridged, 139-minute edition was panned and even seen as offensive. Roger Ebert's review best highlighted this dichotomy, referring to the truncated version as a "travesty," while giving the original a coveted four star rating.
Check out Entertainment Cheat Sheet on Facebook!