10 of the Greatest Movies Never Made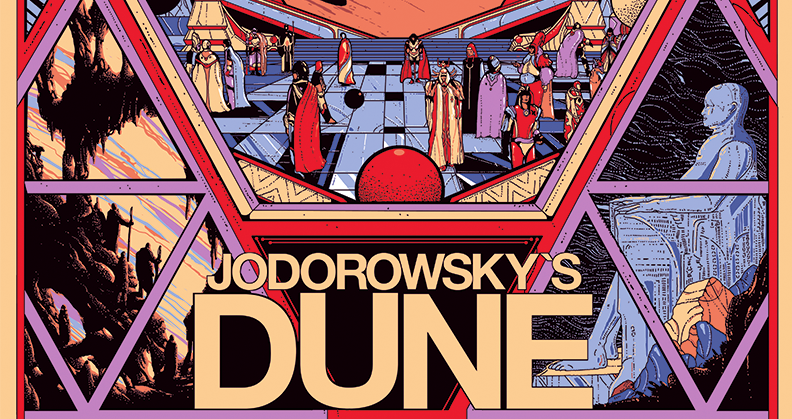 A multitude of interesting films miss out on getting made every year for a variety of reasons, but there are some that stand out from the rest because the thought of "what if" is simply too fascinating to dismiss. But in many cases, the studios' decision to pass on a project can't be entirely criticized — some of the following projects are flat out bizarre and could just as easily be a financial disaster as a hit. Still, it would be amazing to see any of the following 10 projects realized, even if they sound pretty crazy.
1. Dune — directed by Alejandro Jodorowsky
Often hailed as one of the greatest missed opportunities in film history, the story of Alejandro Jodorowsky's attempted adaptation of Dune was recently chronicled in the acclaimed documentary, Jodorowsky's Dune.
The acclaimed director pursued the film throughout the 1970s and assembled a dream team of creative forces that would later go on to make some of the most influential films of the era. The team included: H.R. Giger, who would later create the iconic designs of Ridley Scott's Alien; Jean Giraud (Moebius), who provided storyboards and designs and was later involved with Alien, Tron, and The Fifth Element, among others; and Dan O'Bannon, who was set to head the film's special effects and later moved on to Alien after Dune lost its financing.
To call Jodorowsky's Dune an insane project almost seems like an understatement. Aside from the key creative forces already mentioned, Jodorowsky was also planning to collaborate with actors Salvador Dalí, Orson Welles, Gloria Swanson, David Carradine, Geraldine Chaplin, Alain Delon, Hervé Villechaize, and Mick Jagger. If all of this wasn't enough, the soundtrack was also set to be provided by Pink Floyd at the height of the band's powers.
But in all honesty, it's a film that probably seems way more incredible to think about than to actually see on-screen. Financiers would later seem to come to the same conclusion amid reports that Jodorowsky's Dune film could run 10 or more hours long. They pulled the plug on the filmmaking team, leading the key creative figures to move on to other projects.
The film would ultimately end up in the hands of a young David Lynch and subsequently became a critical and financial failure, although the film has notably achieved cult classic status in recent years.
Now, as recently announced on Twitter by Frank Herbert's son Brian Herbert, director Denis Villeneuve (Arrival) has been tapped to helm a new series of Dune films. [Update, 2/2/17: Added announcement about new 'Dune' films.] 
2. Return of the Jedi — directed by David Cronenberg or David Lynch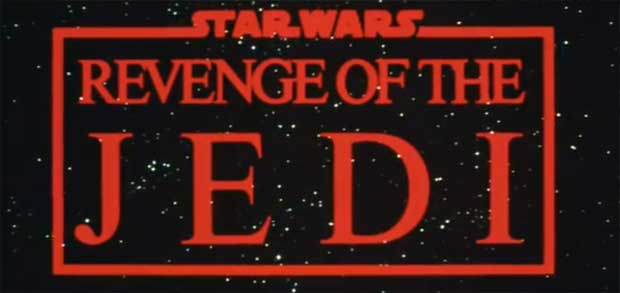 When George Lucas was looking for directors for the last film in the Star Wars trilogy, Return of the Jedi (or Revenge of the Jedi as it was then called), he approached two young directors known for their uncompromising visions: David Cronenberg and David Lynch. But Lynch declined Lucas' offer in order to direct Dune, and Cronenberg would later do the same, directing Videodrome and The Dead Zone shortly after.
Many years later, Cronenberg would explain why he turned down the offer. "You're really restricted by the format that's been established," he said. "So for a really inventive or innovative director, that's being put in a straitjacket." There is little doubt that Lynch felt the same way and while he moved on to a similar sci-fi project, he was afforded much more creative influence than Lucas was surely offering. 
So while neither Cronenberg nor Lynch were truly close to directing Return of the Jedi, it's still a fascinating "what if" for a film that could have benefitted from either director's strong vision. While it's hard to picture exactly what a Lynch Star Wars film might have been, there's no doubt that a Cronenberg version would have been significantly darker, even if he played within Lucas' terms.
3. Ronnie Rocket — directed by David Lynch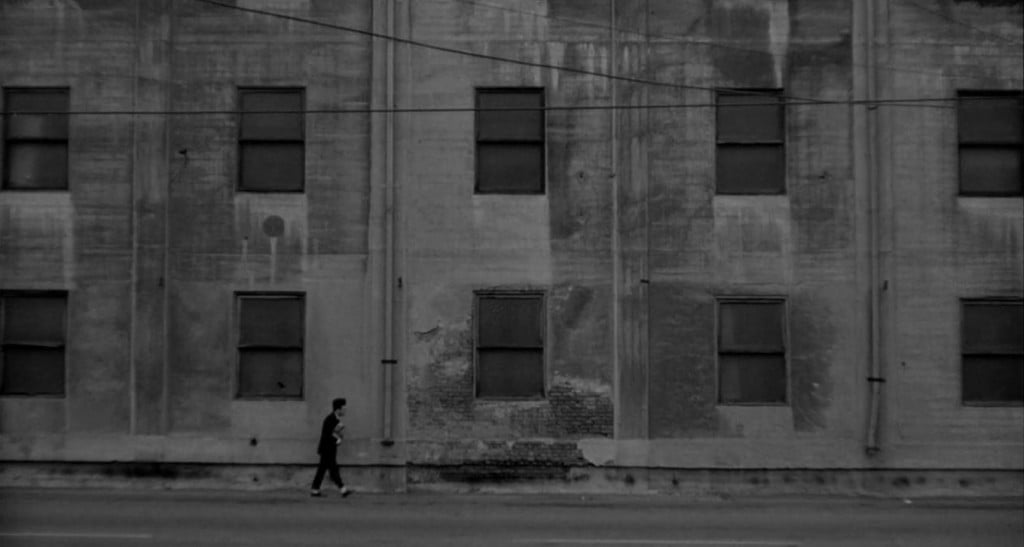 After David Lynch debuted Eraserhead in 1977 to widespread critical acclaim, his next film was to be a 1950s inspired sci-fi film featuring the director's now trademark absurdist stylings and the industrial art direction seen in his debut film. There are two versions of the script freely available online, but the general thrust of the film involves a detective who seeks to enter a second dimension, aided by his ability to stand on one leg, as electricity wielding men called "Donut Men" pursue him.
Even by Lynch standards, that plot seems a little crazy, which is why fans of the director still hope he returns to the project someday. Lynch told Salon in 2012 that he still looks at the Ronnie Rocket screenplay "from time to time …  there's always something I haven't figured out yet. I want to make it; I love that world."
4. Batman: Year One — directed by 

Darren Aronofsky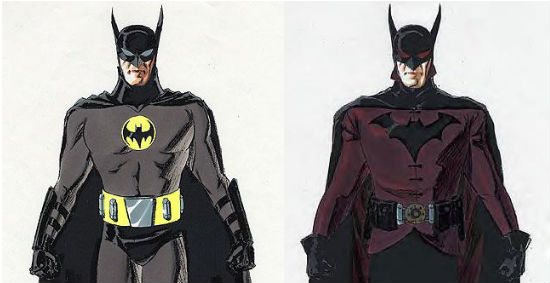 For a director who has frequently leaned toward art-house style filmmaking (before this year's box office hit Noah), it's interesting that Darren Aronoskfy has often been attached to big-budget commercial films throughout his career. He was once connected to the RoboCop reboot, the Watchmen adaptation, and The Wolverine — all films you wouldn't normally associate with the talented director. But by far the strangest of the films he worked on was a Batman reboot entitled Batman: Year One, which would later pave the way for Christopher Nolan's Dark Knight trilogy.
Following the Batman & Robin disaster, Warner Bros. was looking to inject some fresh blood into the property and hired Aronofsky following the success of his second feature, Requiem for a Dream. Aronofsky then brought in comic writer Frank Miller, who had worked with the director on an unproduced script for Ronin, and the pair got to work crafting what is one of the most fascinating depictions of the iconic character.
"My pitch was Death Wish or The French Connection meets Batman. In Year One, Gordon was kind of like Serpico, and Batman was kind of like Travis Bickle (the protagonist of Taxi Driver)," Aronofsky explains in an excerpt from the book Tales From Development Hell: The Greatest Movies Never Made? which was written by David Hughes.
In Hughes' book, the synopsis for the film is described as follows:
Young Bruce Wayne is found in the street after his parents' murder, and taken in by 'Big Al,' who runs an auto repair shop with his son, 'Little Al.' Driven by a desire for vengeance toward a manifest destiny of which he is only dimly aware, young Bruce (of deliberately indeterminate age) toils day and night in the shop, watching the comings and goings of hookers, johns, pimps, and corrupt cops at a sleazy East End cathouse across the street, while chain-smoking detective James Gordon struggles with the corruption he finds endemic among Gotham City police officers of all ranks.
It isn't hard to see why Warner Bros.' balked at the idea of departing so radically from the comics and opted for the more conventional Batman story Nolan would later pursue. But there's no denying that it would have been extremely interesting to see Aronofsky and Miller do what they wanted with the character, even if it didn't really feel all that much like an actual Batman story.
5. Gladiator 2 — directed by Ridley Scott and written by Nick Cave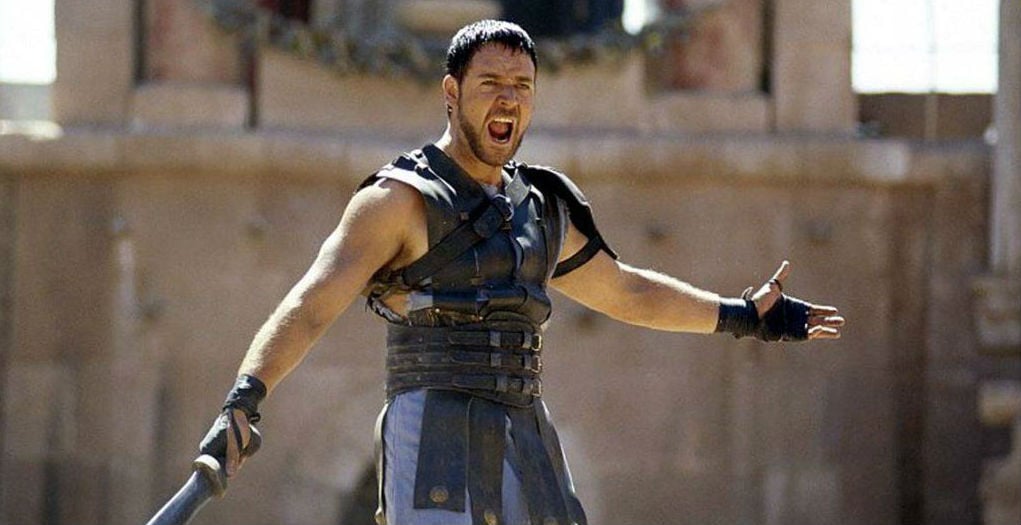 Of all the "what ifs" on this list, Gladiator 2 is probably the craziest of the bunch and likely never had a chance of actually being made. To start with, how do you make a sequel for a film whose protagonist died at the end? No, this wasn't an origin story or a film about a different character. Screenwriter Nick Cave explains it best.
"[Crowe] rang me up and asked if I wanted to write Gladiator 2," Cave explained. "For someone who had only written one film script, it was quite an ask. 'Hey, Russell, didn't you die in Gladiator 1?' 'Yeah, you sort that out.'"
From there, it appears that Cave held nothing back in crafting a reason for Crowe's character Maximus to return to the screen while writing one of the most insane stories that only a rocker could think up. "So, [Maximus] goes down to purgatory and is sent down by the gods, who are dying in heaven because there's this one god, there's this Christ character, down on Earth who is gaining popularity and so the many gods are dying, so they send Gladiator back to kill Christ and his followers," Cave explained.
"I wanted to call it Christ Killer," he continued. "In the end you find out that the main guy was his son so he has to kill his son and he was tricked by the gods. He becomes this eternal warrior and it ends with this 20-minute war scene which follows all the wars in history, right up to Vietnam and all that sort of stuff and it was wild."
Cave is probably embellishing this story at least a little at this point, but the script did reach the studio with Ridley Scott and Crowe in tow and the basic plot he describes is true according to reports. "It was a stone-cold masterpiece," he said. "I enjoyed writing it very much because I knew on every level that it was never going to get made. Let's call it a popcorn dropper."
6. The Tourist — directed by anyone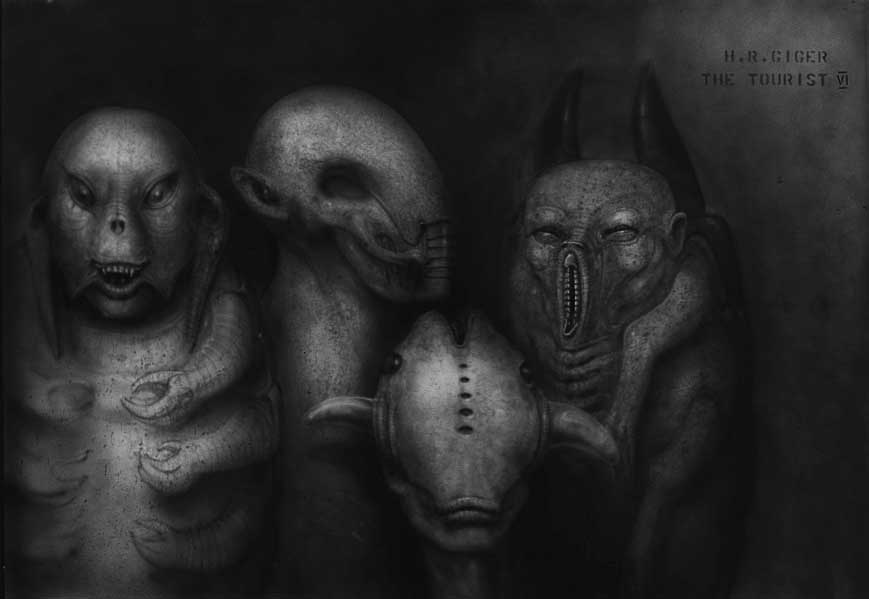 The Tourist is a legendary sci-fi script that was written by Clair Noto and first arrived on the scene in 1980. It has been in development hell ever since — and not for lack of trying. The script first caught the attention of Quadrophenia director Franc Roddam and Universal before director Brian Gibson came aboard, bringing with him the late H.R. Giger fresh off the success of Alien. Later, Noto would shop the script to Francis Ford Coppola's Zoetrope Studio where director Franc Roddam showed a strong interest before Universal came back for the script.
The website io9 describes The Tourist as "a darker, sex-charged Men In Black," and it has been speculated that Men in Black is one of the key reasons the film hasn't moved forward since 1997. According to io9, the film "revealed a secret alien world in Manhattan, including a secret alien club called the Corridor, where various aliens from all over the universe meet, have sex, and commiserate about being stuck on Earth."
So why hasn't The Tourist ever been produced? If you believe the reports, it might be because the script was simply too much for any director or writer to crack for the screen, despite unanimous praise from anyone who read it. Aside from the script's dark, mature content and a need for a sizable budget to do it justice, the script was highly influenced by the French New Wave, which seemed to be a sticking point for American filmmakers trying to adapt it to audiences.
But when you read about The Tourist, the idea seems too fascinating to stay in development hell forever and it wouldn't be surprising to see someone take another stab at it down the line.
7. Napoleon — directed by Stanley Kubrick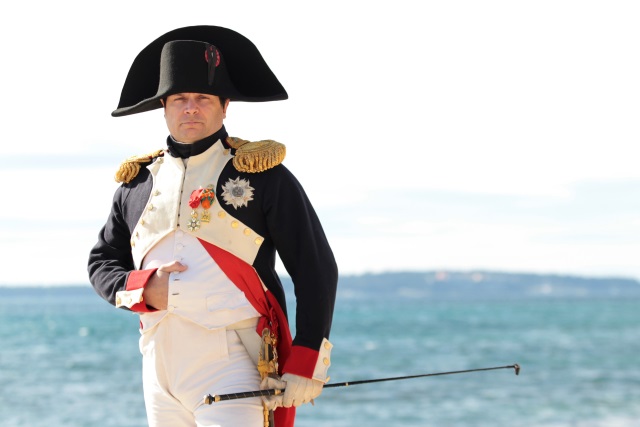 Stanley Kubrick had a lot of obsessions, as most artists do, but his immense interest in Napoleon Bonaparte seemed to dwarf all others, and he hoped one day to make a film about Napoleon that he famously said would be "the best movie ever made."
Kubrick originally intended to make Napoleon following 2001: A Space Odyssey and started researching in the mid 1960s. The director would read hundreds of books on the figure while gathering 15,000 location photos and 17,000 slides of Napoleonic images. He also planned to arrange upwards of 40,000 Romanian infantry men and 10,000 cavalry to depict the film's battles while shooting in France and Italy for its locations. "I want to capture this reality on film, and to do so it's necessary to re-create all the conditions of the battle with painstaking accuracy," Kubrick explained at the time.
The director wasn't holding anything back with the talent involved either; attached to Napoleon as leads were David Hemmings and Audrey Hepburn, with both Alec Guinness and Laurence Olivier playing supporting roles. But even the film's talented cast and crew couldn't pacify a studio that had just seen the Napoleon film Waterloo (1970) bomb at the box office, and no studios would back the project.
Kubrick would move on to A Clockwork Orange (1971) and Barry Lyndon (1975) soon after — the latter of which was highly influenced by the research for Napoleon and takes place approximately 15 years before the Napoleonic Wars.
8. I, Robot — written by Harlan Ellison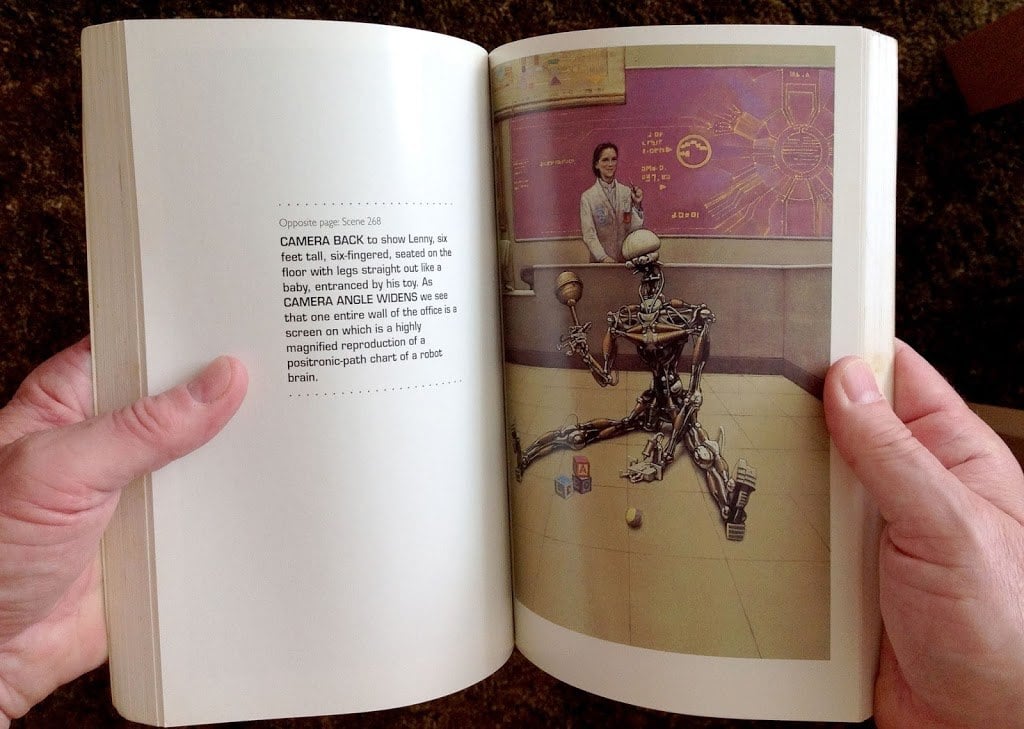 The 2004 I, Robot movie directed by Alex Proyas was a pale reflection of its source material. The film was widely criticized for barely even referencing Isaac Asimov's original novel by the same name, using the rights to the title as little more than a marketing ploy to sell tickets. That brings us to the masterpiece that never was. Harlan Ellison, himself a close friend of Asimov, penned a screenplay in the late 1970s that today is regarded as the greatest sci-fi film never made. The screenplay earned the original author's own approval as the best possible adaptation of his novel.
Unfortunately, Ellison's script became mired in development hell at Warner Bros., and was eventually shelved for good. Today, you can read it for yourself, following the release of an illustrated screenplay that even now remains in print. We may be stuck with the Will Smith-led movie version as the cinematic legacy for I, Robot, but it's Ellison's brilliantly written story that stands out as the true crowning achievement.
9. Heart of Darkness — directed by Orson Welles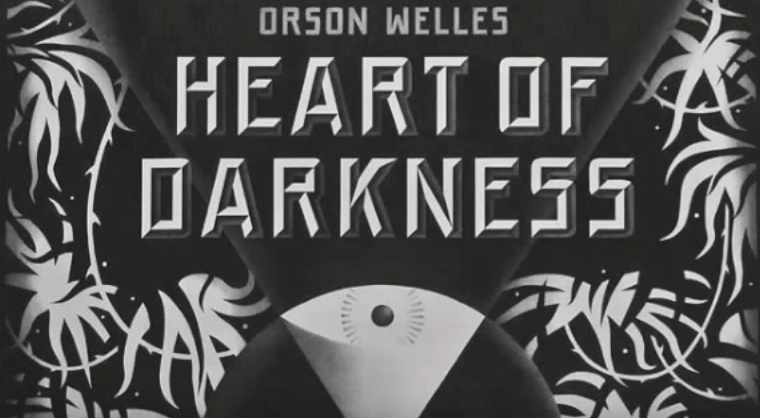 Well before Apocalypse Now devoured the sanity of Francis Ford Coppola, Orson Welles had lofty ambitions to adapt Joseph Conrad's Heart of Darkness himself. The project was in fact Welles' first screenplay he ever penned, as well as the first movie he would ever attempt to make. He originally hoped to shoot the film in a series of over 160 epic panning shots, a strategy that was later deemed to be too impractical and expensive by RKO Pictures, the studio famous for later financing Citizen Kane. 
The screenplay still exists today, and can actually be read in its entirety here. Just a few years ago, Welles' Heart of Darkness was even mounted as a one-time-only stage production by Turner Prize nominated artist Fiona Banner. Still, it makes one wonder what would have happened had Welles been green-lit for his first project, rather than continuing on to make Citizen Kane in the wake of Heart of Darkness getting scrapped.
10. Superman Lives — directed by Tim Burton
Batman wasn't the only DC superhero to get a potential masterwork scrapped. Back in 1996, Kevin Smith had a screenplay ready and written for Superman Lives. Tim Burton, fresh off the success on the Batman movie saga, was then tagged to direct at the behest of Smith, with none other than Nicolas Cage cast to play the Man of Steel. As Indiewire describes it, they all "set about creating a deeply soulful and highly reverential take on the hero," with all signs pointing to a slam dunk superhero movie.
It wasn't long before things came apart at the seems, spurred by a series of ill-advised edits by script doctor Wesley Strick. "Strick's draft seemed nonsensical and overtly violent," Indiewire claims, featuring one particularly baffling moment when Lex Luthor combined with Braniac to create a single entity called "Lexiac." Later on, test footage for Cage's Superman costume showed a concept that was half-baked at best. Months before the film's planned release date, the whole project was scrapped, with all parties involved going their separate ways.
Additional reporting by Nick Cannata-Bowman.
Check out Entertainment Cheat Sheet on Facebook!