'Grey's Anatomy': All Your Anxieties From Season 15 Will Be Addressed, Says James Pickens Jr.
Fans of Grey's Anatomy are no stranger to drama. The long-running series has taken its viewers through plenty of ups and downs, and not all of them were appreciated. But Season 15 really left people's heads spinning.
With the news that the show has been renewed for two more seasons, fans are excited … and a little apprehensive. What's going to come to the beloved characters next? After, all, this is Grey's Anatomy. Anything could happen, and all of it will be dramatic.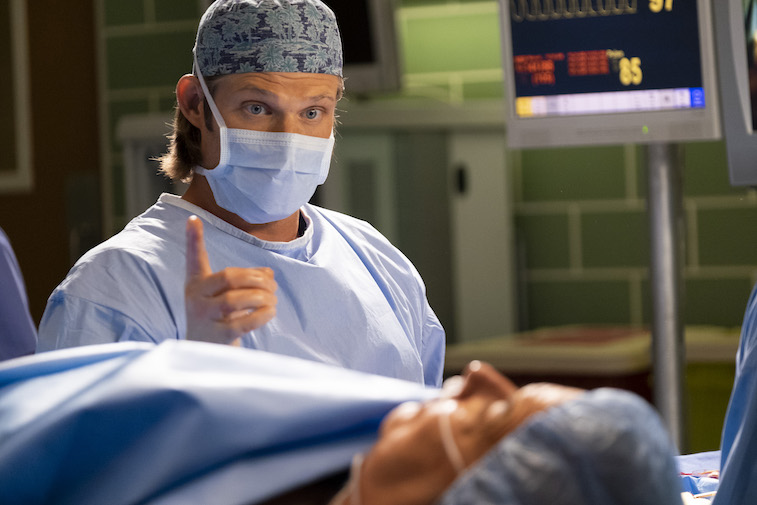 A former cast member will return
One of the strengths of a long-running show is the history that has been built up, and the creators of Grey's Anatomy have been taking advantage of that lately. Season 15 had a lot of references to past seasons. It can be easy to forget just how far the storyline goes back, especially when each day brings so much new excitement. But the writers have been pointing back at years gone by.
It looks like this trend isn't going to just stay in the realm of nostalgic musings, though. Showrunner Krista Vernoff let it slip that they're trying to get an old face to return to the show. She won't say who it is, or how long they'll stick around. But it's fun to imagine who they could bring back.
Given that characters don't even have to be alive to make a return appearance (remember Denny's ghost in Season 5?), that leaves the possibilities wide open.
What about those cliffhangers?
Every season ends with cliffhangers — it's what brings us back, excited to see the season opener. But Season 15 ended with some questions that really left people wondering. Three people were fired over their part in dabbling in insurance fraud. But these weren't just any three people; they were three of the original cast: Alex, Meredith, and Richard.
And to make matters worse, it looks like Meredith might be headed to prison. How do you have Grey's Anatomy without Meredith Grey?
Then Jackson steps out of a car for a minute and just disappears into the foggy night. What's going on? Is he coming back?
As fans face so much upheaval, we all seem to feel a little bit like Maggie: Panicking and wondering what just happened.
Good things are coming
Before you get too worried, though, there are good reasons to stay positive. James Pickens Jr. promises that it will be worth the ride.
Although he promises that the new season will "test everyone," he also says fans will enjoy the process of seeing how it plays out. He's not giving anything away, but he does say that his character is going to have to deal with some issues.
The writers are really excited about the new season too. While Season 15 was referred to as the "Season of Love," we might be headed into the "Season of Fun." There have been promises that this season will focus on what the team members mean to each other and that there will be lots of fun and laughter.
That would be good to see, because clearly everyone on Grey's Anatomy has been through so much. Not to mention that their fans have done their share of suffering too. But knowing the crew at Grey-Sloan Memorial Hospital, nothing good will come easily.
Of course, there's a reason Grey's Anatomy has been renewed for record-breaking 16th and 17th seasons. The show is really good at keeping us on the edge of our seats, and on the Season 16 kickoff date of September 26, that's right where we'll be.