'Grey's Anatomy' Alum Patrick Dempsey Talks About Sequel to 'Enchanted'
Patrick 'McDreamy' Dempsey has kept busy since departing the ABC hit series Grey's Anatomy. Serving as producer on films such as Racing in the Rain and Hurley, Dempsey's roles have mostly been behind the camera since his exit from the medical drama.
Though he's successfully manning the producer's chair these days, fans of the hit 2007 film Enchanted are hoping he will resume his starring role as Giselle's true love Robert in the highly-rumored sequel. Dempsey has not commented much on the possible project, but seems more than willing to take part in bringing the sequel to the big screen.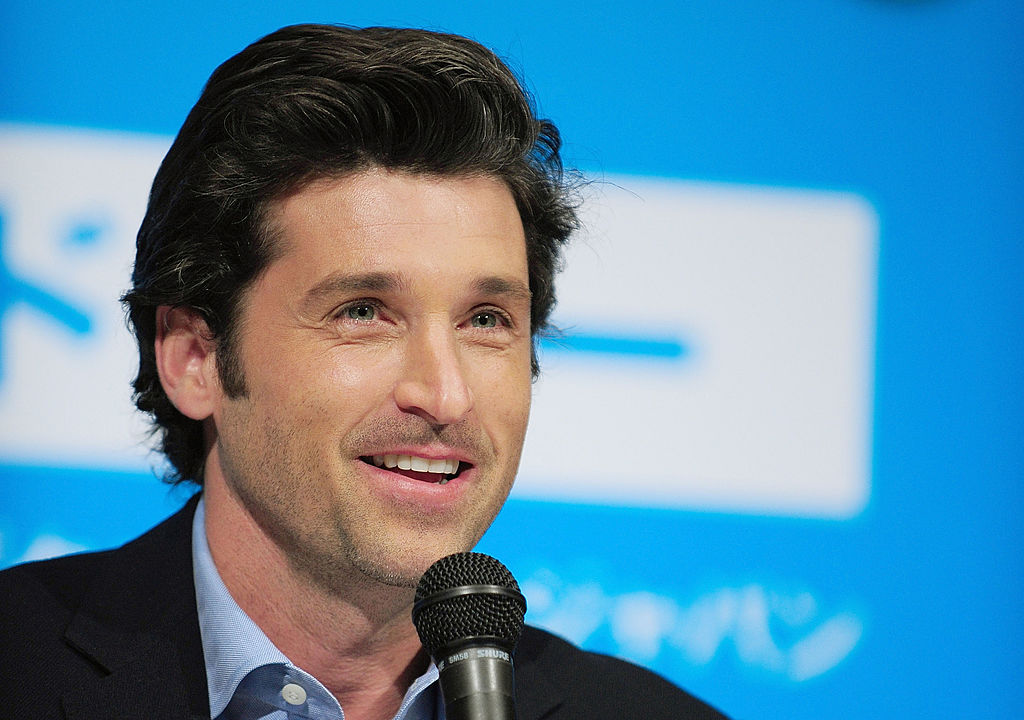 On his 'McDreamy' role
Fans are still mourning the loss of heartthrob Dr. Derek 'McDreamy' Shepherd, a character Dempsey portrayed for 11 seasons. "It had been long enough. It was time for me to move on with other things and other interests. I probably should have moved on a couple of years earlier. I stayed a bit longer than I should have," Dempsey told People of his departure.
The actor-producer recently commented on the iconic role during an interview on Dan Abrams' podcast "10% Happier," saying how he needed to separate himself from the character.
"With a show like 'Grey's Anatomy' and a character like the McDreamy character, that's an archetype that people are projecting onto you, that's not you," he said, according to Good Morning America. "You're falling into an archetype that people want to believe is real and then becomes mythology. And you, at the end of the day, you have to separate yourself from that and not believe that's who you are. It's a part of you, something that's inspirational — you want to become a better person and all of what that is, but it's not who you are at the end of the day."

Moving forward
Since leaving Grey's Anatomy, Dempsey is focused on his producing projects, as well as his charitable work with the Dempsey Center, a non-profit cancer support foundation he helped to create in memory of his mom, Amanda, who suffered from the disease since 1997 until she lost her battle in 2014, according to Entertainment Tonight. "I think she was really proud of the work that was being done at the center," Dempsey said. 
He also acknowledged in his podcast interview that his experience on the ABC drama enabled him to pursue these new endeavors. "It's been the greatest lesson in my life without question and has given me a platform to do the things that I want to do," Dempsey said of playing McDreamy. "Certainly the center is what life is about in many ways because altruism, giving back to the community and doing something not for yourself, but for your fellow man or woman, that's what life is about. That's true satisfaction. Everything else is a distraction from that."
Robert and Giselle – Part 2?
Since the film Enchanted hit the big screen in 2007, fans have been hoping for a sequel to find out if the romance between Giselle and Robert goes the distance. Dempsey recently hinted that he was leaving the door open for opportunity. "We'll see… I'm waiting for the script," he told Entertainment Tonight last month.
Last year, the actor also seemed game to do a continuation to the story, as long as there was a solid premise.  "I think it's such a beloved movie we need to make sure it's right before we move forward," he said, as reported by Entertainment Tonight. "And certainly, Amy was remarkable in that film and she's an incredible actress and James Marsden as well. We'll see, I hope it can live up to what we did originally, that's the important thing. If it happens, then we do it."
Dempsey went as far as to speculate on where his character Robert would be in his life. "He's probably 10 years older and [Giselle and Robert] are still together," he said. "They have a child together and I think they are battling what it means to be getting older and I think she wants to go back to Andalasia so she doesn't have to age. I think that's what it is, I don't know but we will see."
Amy Adams, who played the role of Giselle, also said last year that she'd be on board to do a sequel, which has a rumored title of Disenchanted. "I am absolutely up for that," Adams said, according to Deadline. "We're working on it — so hopefully."
In the meantime, fans can get their McDreamy fix watching reruns of Grey's Anatomy!