'Grey's Anatomy' Alums Aren't Returning for Season 16, But a Major Character Will [SPOILER] in the Premiere
Welp, Grey's Anatomy fans. We have some sad news for you. After months of building excitement and hundreds of fan theories online, it looks like the Grey's Anatomy alum anticipated to return for season 16 will not check back into Grey Sloan Memorial anytime soon. Well, at least not the familiar face showrunner Krista Vernoff was referring to back in August 2019. However, there are still plenty of things to be excited about when the Grey's Anatomy Season 16 premiere airs on Sept. 26.
Krista Vernoff teased a 'Grey's Anatomy' alum might return in season 16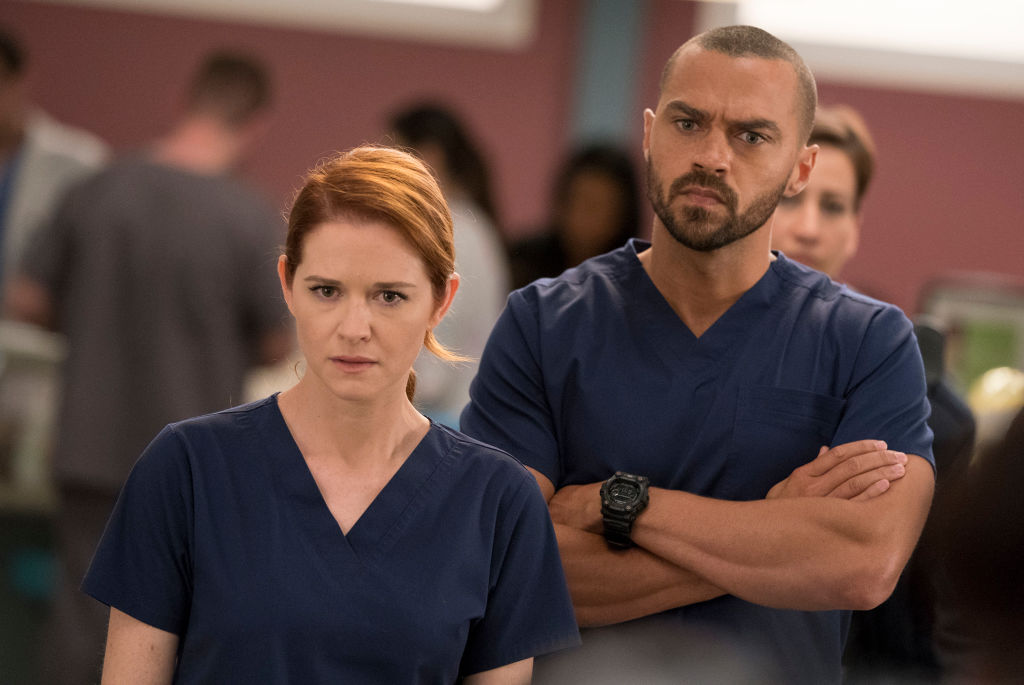 On Aug. 8, Vernoff admitted she was doing her best to recruit a Grey's Anatomy alum to come back for the show's 16th season.
"I'm trying to get someone back," the executive producer explained to TVLine. "There's someone I'm hoping will make an appearance this year, [but] it's a real maybe. I'm trying."
Although Vernoff did not mention any names nor what she had in mind storyline-wise, fans took the news into their own hands and speculated who they wanted to see back at Grey Sloan. As a result, viewers collected a handful of fan-favorite characters, including Cristina Yang (Sandra Oh), Izzie Stevens (Katherine Heigl), Addison Montgomery (Kate Walsh), and Callie Torres (Sara Ramirez).
Nevertheless, it doesn't look like there will be a big comeback soon.
The 'Grey's Anatomy' alum reunion will not happen
A fan recently asked TVLine's Ask Ausiello about the potential Grey's Anatomy alum in season 16. "Any update on the Grey's Anatomy's efforts to lure back that mysterious alum?" the fan asked the publication.
And unfortunately, the deal fell through. "Yes. Major update: It's (sadly) not happening," TVLine explained. "Ultimately, a deal just didn't come together."
However, the publication didn't leave fans emptyhanded. They teased something big for a major character in the Grey's Anatomy Season 16 premiere. But, here's the catch — only one of the clues will actually play out in the episode.
So, according to TVLine, a major character in Grey's Anatomy will either die, leave town, propose marriage, or have sex with someone new in the season premiere. And of course, fans placed their bets on social media.
Fans predict what will happen in the premiere
In a Reddit thread based on the Grey's Anatomy spoiler, fans expressed their disappointment in the news. Meanwhile, others theorized what's to come in the premiere.
"It's gonna be have sex with someone new," one fan stated. "Why else would someone not f*ck in this show."
Another fan expressed their hope for Maggie (Kelly McCreary) to leave the ABC series. And some decided to combine the potential arcs to create a massive theory of their own. A fan predicted Jackson's (Jesse Williams) death in the fog, Maggie's exit, Owen's (Kevin McKidd) proposal to Teddy (Kim Raver), and Meredith's (Ellen Pompeo) one-night stand. And while the hypothesis is interesting, another fan pointed out only one storyline can actually happen.
Regardless, most fans seemed to believe a proposal is on the horizon. Some viewers echoed Owen's proposal to Teddy. "It's right up his alley to rush into marriage," a fan wrote. "So I wouldn't be surprised if he did."
Other fans then suggested Meredith and DeLuca (Giacomo Gianniotti) will get engaged so "he doesn't have to testify against her." Another viewer agreed with the theory and added, "I might be reading too much into it, but anyone else noticed that Meredith is wearing a ring on the official promo poster?"
In all honesty, all of these fan theories about the Grey's Anatomy Season 16 premiere seem plausible. But, the Shondaland drama isn't exactly known for its predictability. So anything could happen. Let's just hope the storyline will make up for the lack of returning faces this season.
Check out Showbiz Cheat Sheet on Facebook!