'Grey's Anatomy': Did Kate Walsh Just Hint That Addison Is Coming Back to Grey Sloan Memorial Hospital?
Kate Walsh's character, Addison Montgomery was always a fan-favorite on Grey's Anatomy. Viewers loved her so much that she had her own spinoff for six seasons on Private Practice.
When Grey's producers teased a possible return of a fan-favorite character, fans immediately jumped to Addison. They believe she returns to help deliver Amelia (Caterina Scorsone) and Bailey's (Chandra Wilson) babies. Let's see what Kate Walsh has to say about her possible return to Grey Sloan Memorial.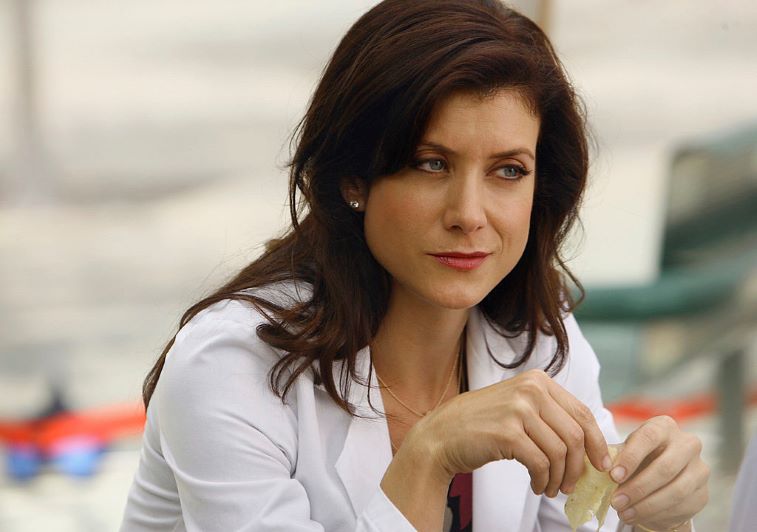 Kate Walsh believes anything is possible in Shondaland
Walsh shared in a recent interview with popculture.com that Grey's Anatomy will always be her home. 
When asked if she will make a return to the show this season, she said, "If it's the right time and the right storyline, yes. I always considered Shondaland my home, and particularly Grey's. That's where it was just a big important piece of my life, and I love everyone involved on the show. So, absolutely, I would go back if it made sense to everybody involved — yes."
It's incredible to hear former stars of the show talk about it in such a loving way. It sounds like she would be more than happy to make a guest appearance.
We think she indicated that she might be back on the show this season when she said, "Oh no, I can't say anything. I couldn't. It's like Shondaland, it's serious business," Walsh told PopCulture.com. She even said, "I am sworn to secrecy for real."
If she was not coming back, we believe she would have just said, "No." It seems like there is something there that she has promised not to tell. Fans are hoping she makes an appearance soon in season 16 of Grey's Anatomy.
Showrunner, Krista Vernoff teased a significant return of a past character
Fans began speculating about the reunion of a past fan-favorite because Krista Vernoff told TVLIne in August that she was working on getting someone back to the show.
Vernoff said, "There's someone I'm hoping will make an appearance this year, [but] it's a real maybe. I'm trying," at the Television Critics Association press tour.
She was unable to comment on who the possible big name would be but did say that it will not be Katerine Heigl. That still leaves so many possibilities.
Fans Theories point to Addison Montgomery for the significant fan-favorite return to 'Grey's Anatomy'
After Walsh said she was "sworn to secrecy," fans hypothesized that she is coming back. One Reddit user said, "That's a bizarre answer if she isn't coming back lol. Plus, the article is def[initely] telling."
Many fans believe that if she isn't coming back, she would have just come out and said so. They also are hoping, wishing, and praying that it is true.
Another fan on Reddit said, "I've been hoping every single day that she'll return this season!
Fans believe that Addison will return to help with the two pregnancies currently on the show. Both Amelia and Bailey are expecting babies. Addison has a relationship with both of the pregnant characters, so it does make sense that she may come back to deliver them.
Yet another Reddit user said, "Addison needs to come back to help with Bailey's geriatric pregnancy." This theory makes complete sense since Bailey is older now. There could be complications because of her age that bring Addison back to perform surgery on the baby.
Whether Walsh returns to Grey's Anatomy or not, you can catch new episodes every Thursday night at 8 p.m. Eastern on ABC.