'Grey's Anatomy': Every Wedding Ranked from Worst to Best
The medical drama is known for having a lot of crazy deaths, which emotionally tore fans apart. The series also had many weddings which left fans feeling anywhere from heartbroken to believing in love. Grey's Anatomy showed many surgeons falling in love with each other and exchanging vows, but they were all very different from each other in style and outcome.
Some couples never made it fully down the aisle. Others never made it out of the hospital to exchange their vows. But then there were some that had all the bells and whistles. So how do all the weddings stack up against each other and why?
We decided to rank them from worst to best. Here are nine weddings on Grey's Anatomy, from the nightmares to dreams realized.
9. April and Matthew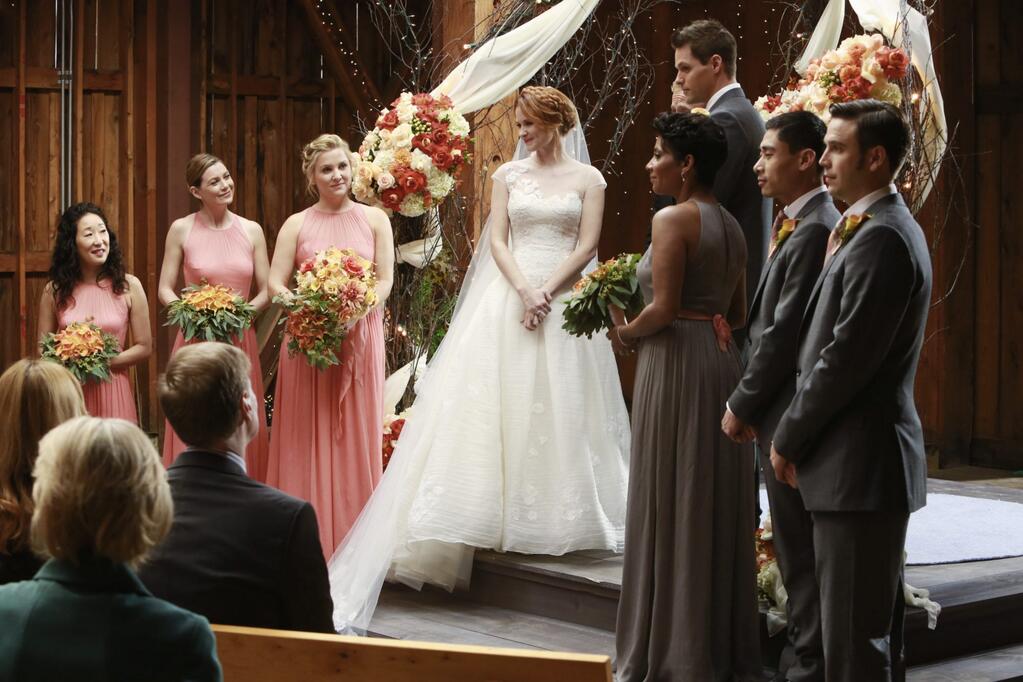 In "Get Up, Stand Up," April is supposed to marry Matthew. But leading up to the wedding day, it's obvious she still has feelings for Jackson and he still has feelings for her — despite him being with Stephanie.
Neither of them acts on their feelings until the barnyard wedding gets interrupted. Jackson stands up and says, "I love you. I always have. I love everything about you, even the things I don't like I love and I want you with me."
The episode has a cliffhanger ending, which would drive any fan nuts. Of course, this is the worst because you probably weren't rooting for April and Matthew to begin with. It's only a stepping stone for the real love story that is about to be told.
Next: This couple didn't have much focus on their actual wedding.

8. Owen and Amelia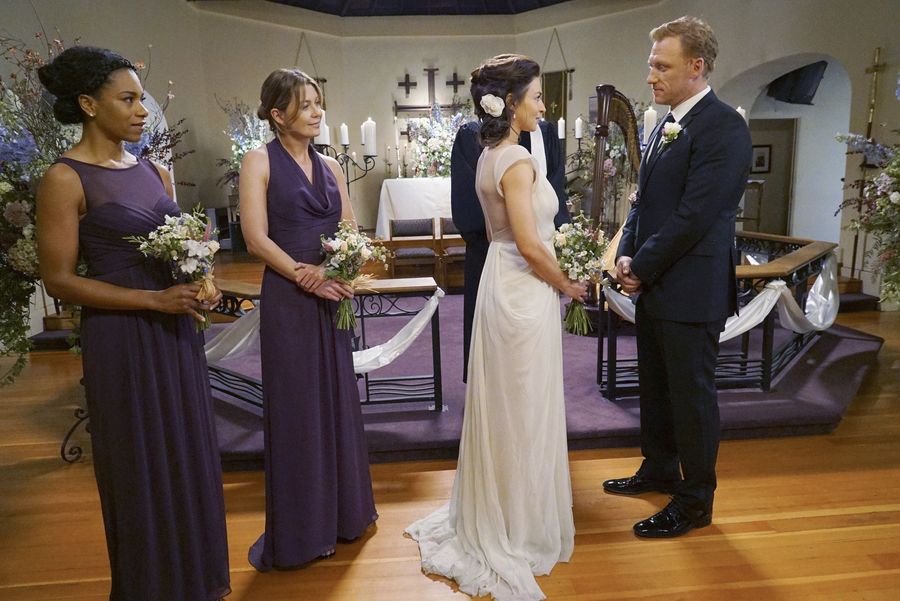 Owen and Amelia's relationship was a rollercoaster for a couple of years before getting hitched. Their wedding day wasn't any different, with Amelia's family not even bothering to show up and her having to be convinced to get out of the bathroom.
The wedding episode focused a lot on characters other than Owen and Amelia, including Meredith and Nathan. The fact that we don't actually see them exchange vows also shows how unimportant this couple was, so it's not surprising their relationship continued to have problems.
Next: April once again makes the list for a bad wedding.

7. Jackson and April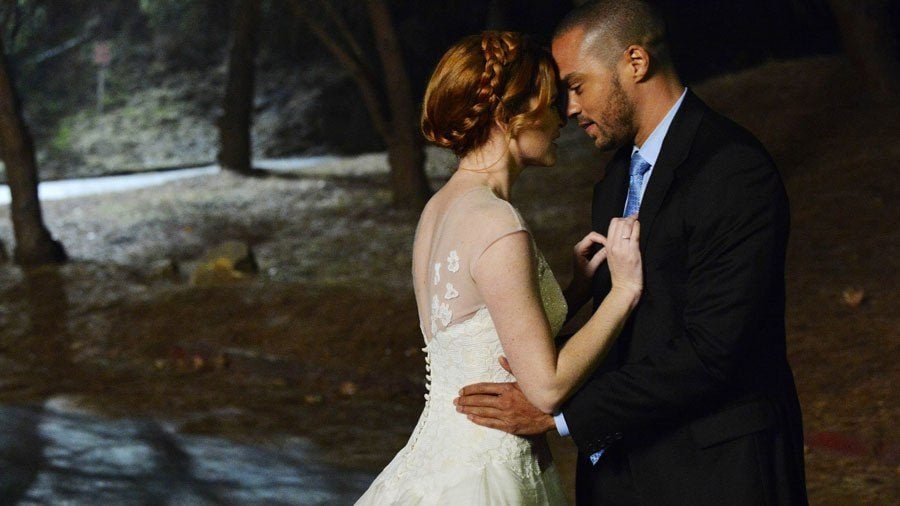 The couple was in a pretty dire situation,, given Jackson interrupted April's wedding with Matthew then ran away. They then decided to marry each other somewhat to make the news more understandable to others.
The whole thing is sweetly done at Lake Tahoe, but since the decision was based more on appearance than what they wanted, the wedding falls lower on the list.
Next: This bad wedding actually is one of the show's best episodes.

6. Cristina and Burke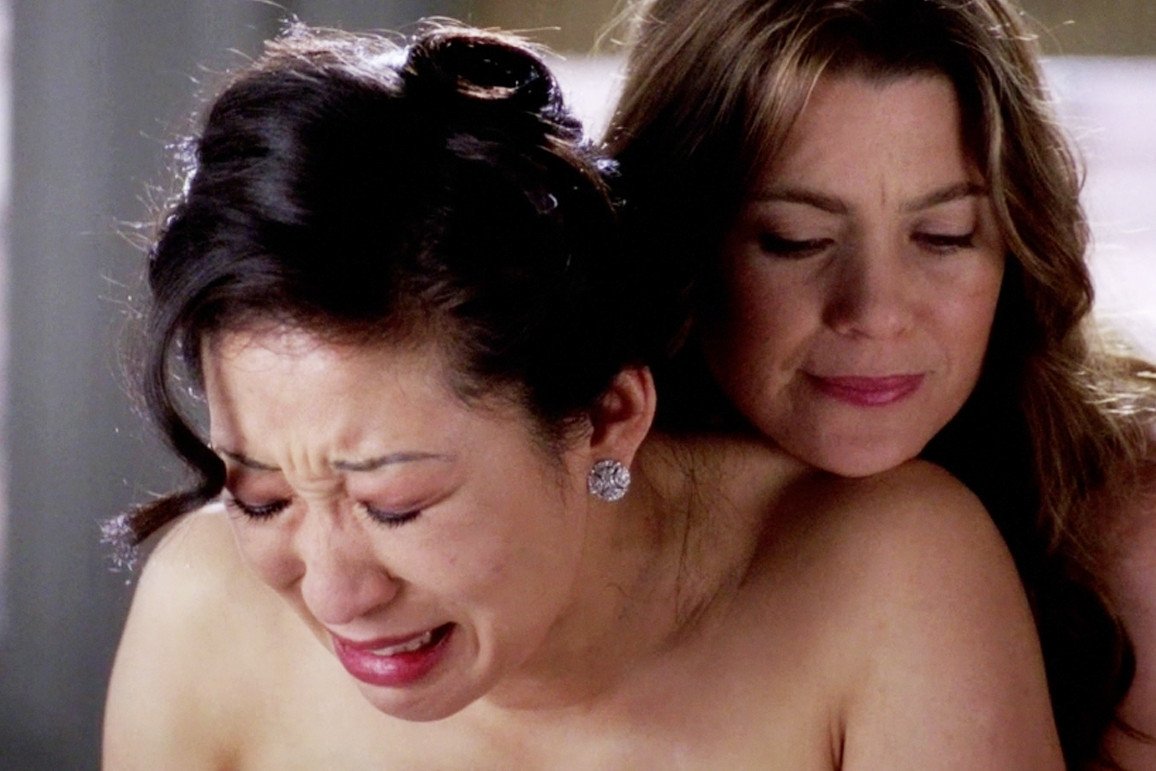 Who could forget this terrible heartbreak? Cristina wanted a small wedding, but it spiraled into a huge affair because of Burke. The day was unsurprisingly a mess with Cristina's eyebrows getting shaved off. But the most heartbreaking part was that Burke didn't show, packed his stuff, and moved out of their place.
The whole thing led to one of the show's best scenes with Meredith holding Cristina as she breaks down. So it's oddly one of the best episodes of the show, even thought it features one of the worst weddings.
Next: Now we move on to the best weddings.

5. Izzie and Alex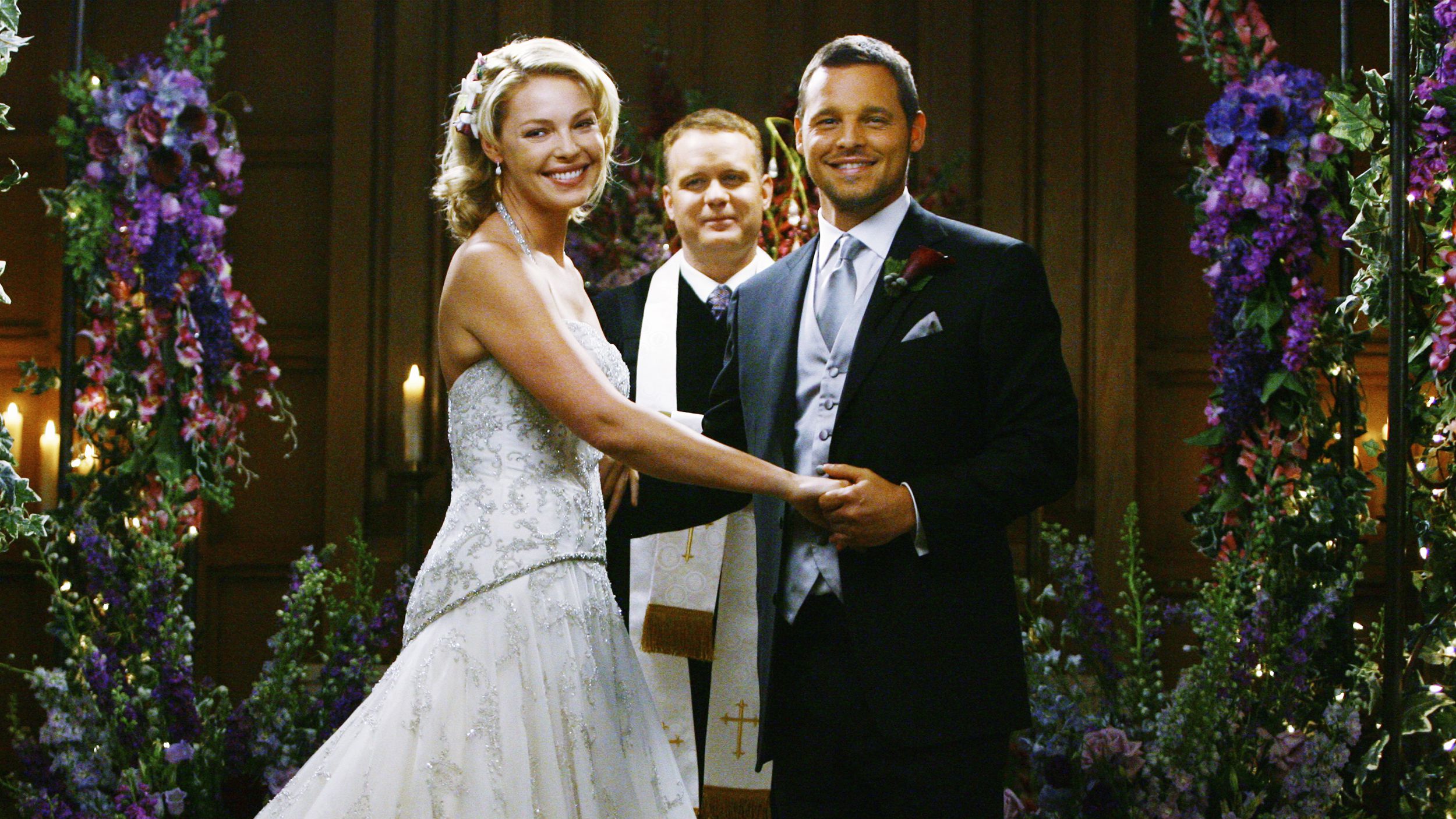 In the 100th episode, "What a Difference a Day Makes," Izzie and Alex get married. Before this, Izzie had a tough time battling metastatic cancer, so she struggles walking down the aisle. George O'Malley sweetly helps her finish her walk and before the ceremony, Izzie thanks Cristina for saving her life.
The episode is also a big moment for Alex, who had a lot of trouble caring for others in the past. In his vows, he tells her, "Today I become a man, a husband. I become accountable to someone other than myself."
Next: These two had a simple wedding and it was perfect.

4. Cristina and Owen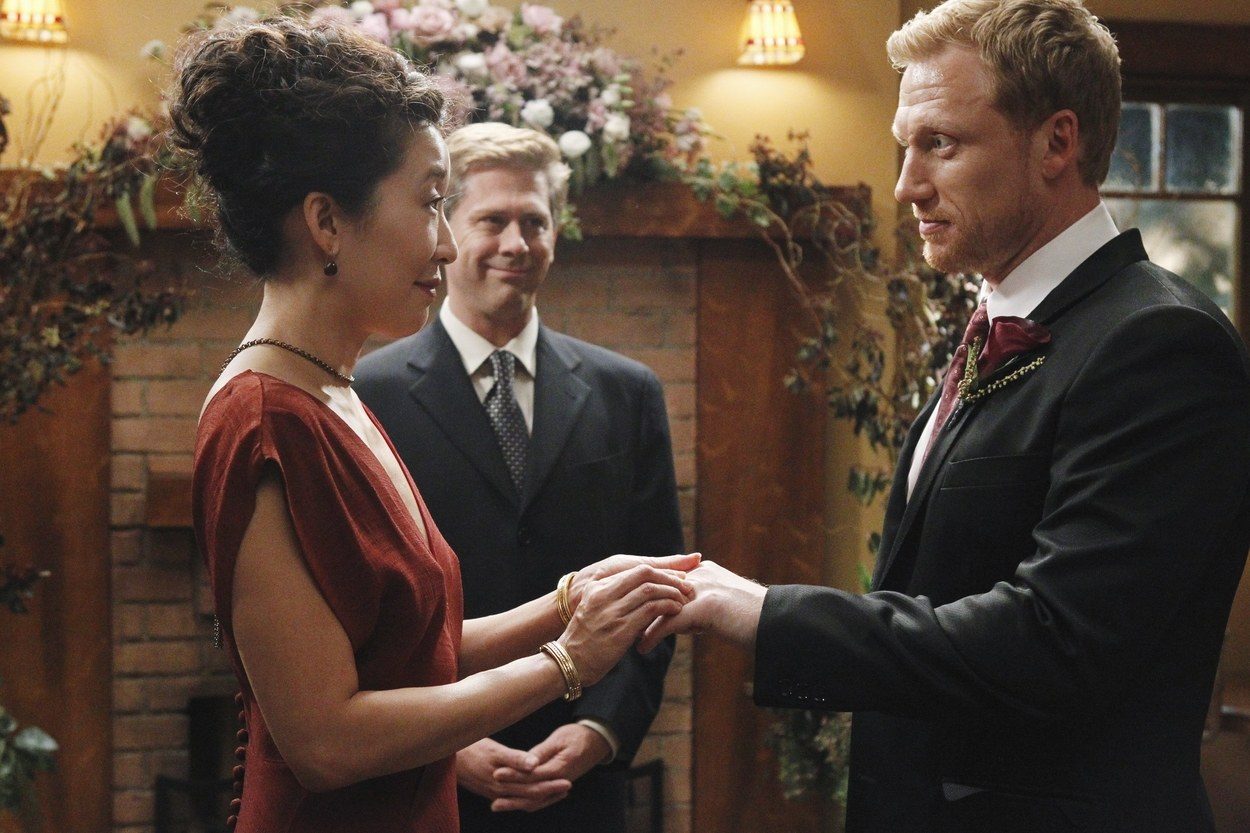 Cristina and Owen's relationship wasn't glamorous. But they did eventually fall in love and tried to overcome many issues together. Still, their wedding was low-key.
They got married in the episode, "With You I'm Born Again" in a living room and Cristina wore a red dress. It was simple and perfect for them.
Next: This character is assured this relationship can work in this episode.

3. Bailey and Ben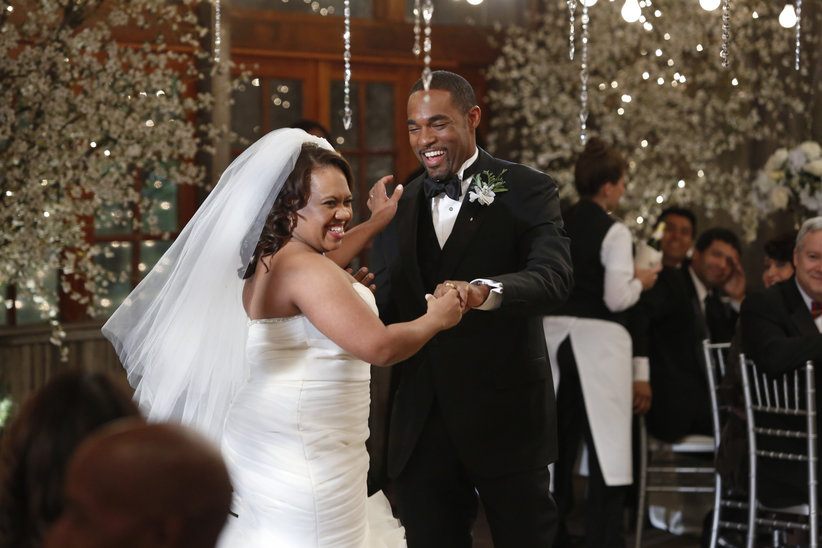 Bailey's first marriage ended because it was second to her career. So Bailey was understandably shaken up when she was stuck working on Adele Webber on her wedding day. She admits to Ben she did forget they were getting married and had to be reminded.
Ben assures her that he too will be focused on his career and says, "We may be together five minutes every few months but when we do, we will savor every second because we both know how valuable those five minutes are." The shot then flashes from them in the hospital hallway to them at the altar getting married.
Next: This couple had so many loved ones included in their wedding.

2. Callie and Arizona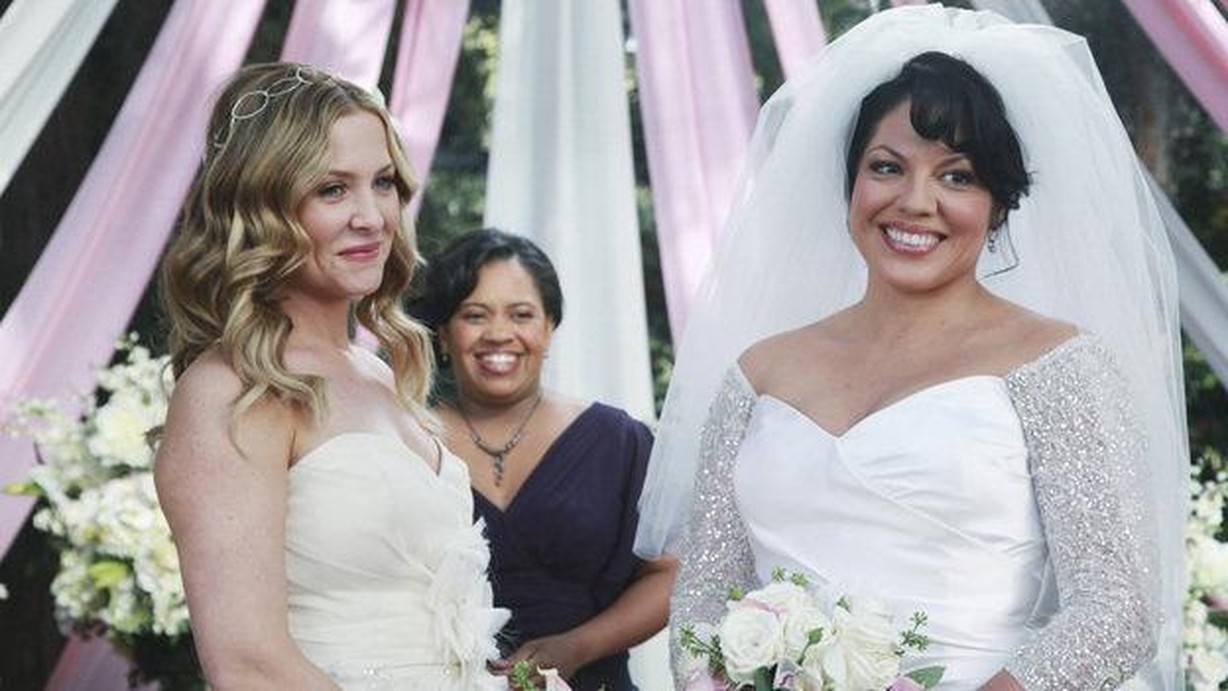 The brides had a beautiful wedding, but still had their issues. Callie tries to get her mother on board with her marrying a woman, only for her to leave. In the end, Callie and Arizona marry in front of the many people who support them. Mark walks Callie down the aisle, and Bailey officiates their wedding.
Their weddings vows might have been simple, but the whole affair still is one of the best weddings on the show.
Next: This is the best wedding of the show.

1. Meredith and Derek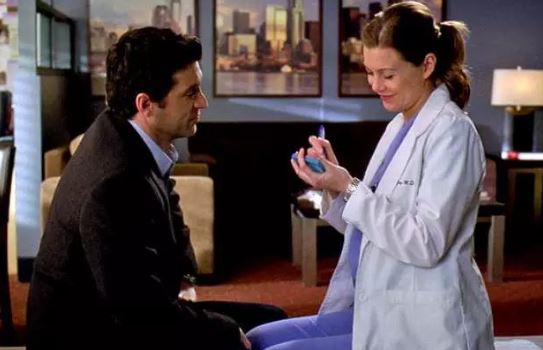 The main couple might not have been able to survive the show, but their nuptials were still the best. The busy doctors were too booked to go to city hall to get married so they decided to get married with a post-it note.
The promises they make are to love each other even when they hate each other, no running, and to take care of each other when they're old, smelly, and senile. It's another sweet and simple wedding perfect for the two characters.
Follow Nicole Weaver on Twitter @nikkibernice.
Check out The Cheat Sheet on Facebook!