'Grey's Anatomy' Fans Are Convinced Meredith and DeLuca Are Officially Over
An all-new season of Grey's Anatomy is quickly approaching, and fans are in the thick of speculating what the new episodes will have in store for some of their favorite characters.
Romantic drama has always been one of the hallmarks of Grey's, and this new season likely won't shy away from one particular romance that has thrown many fans of the show into a tizzy. Meredith Grey and Andrew DeLuca got together in season fifteen and fans weren't quite sure what to think.
Now, with the season premiere only weeks away, several different outcomes for their romance are being tossed around.
How did Meredith Grey and Andrew DeLuca get together?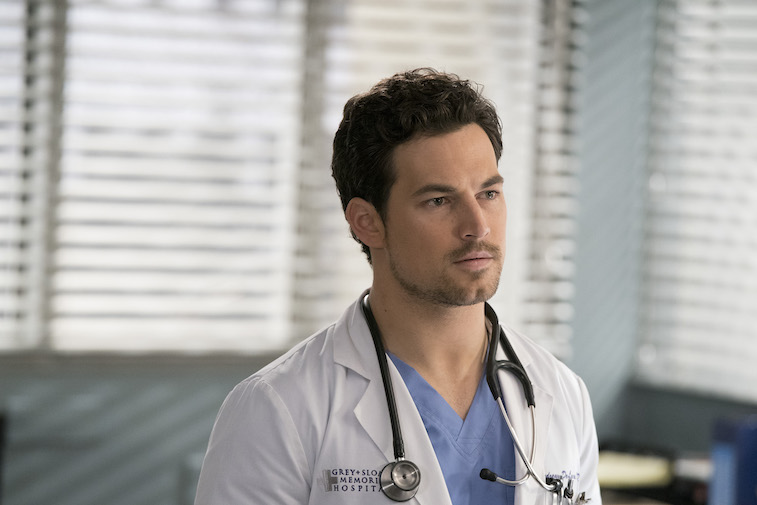 The love story between Grey and DeLuca actually started at the end of season fourteen, when Dr. Grey and DeLuca shared a kiss at a wedding. The romantic moment shook the fandom to its core, with many viewers still not fully recovered from Derek Shepherd's death several years earlier.
All throughout Season 15, Grey and DeLuca's romance gradually developed, and Grey's addicts slowly started to realize that these two characters could actually be getting serious.
At one point in season fifteen, Grey and DeLuca were in a love triangle with a hot orthopedic surgeon, but ultimately, Grey decides that DeLuca is the better match for her. Season fifteen ended on a dramatic note, with DeLuca taking the fall and going to prison for Grey's well-intentioned insurance fraud, and Grey resolving to get him out of jail.
Their romance got a lot of backlash
Despite their sweet story development, fans have a lot of feelings about the pairing of Meredith Grey and Andrew DeLuca. Some fans liked the idea that Grey was finding love again after the tragic way her relationship with Shepherd ended, but many others took issue with the fact that Grey is DeLuca's boss, or that she's a good deal older than he is.
Showrunners have been vocal about how much they love the relationship between Grey and DeLuca. Krista Vernoff, an executive on Grey's Anatomy, spoke out and stated that it seems like "cruelty" that some fans want Grey to be without love in her life.
She also said that she thinks many of the issues fans have with the Grey-DeLuca romance aren't valid arguments and that DeLuca is helping Grey to return to a better, happier place in her life.
Some fans think that their relationship is doomed
Recently, some fans on Reddit spoke out and discussed their predictions for the future of Grey and DeLuca's relationship. The original poster, in a lengthy statement, broke down the reasons why DeLuca might actually be a good match for Grey, pointing out that Grey has been able to "unwind" a little since being with DeLuca.
The fan also stated that in spite of the hatred that DeLuca gets from certain viewers, he's certainly old enough to be in a relationship, old enough to be a surgeon, well-respected in his field and that there shouldn't be an issue with Grey and DeLuca dating.
Other posters chimed in, one stating that the issue with the "MerLuca" romance isn't that he's too young and immature, it is in fact that writers for Grey's didn't develop their storyline enough to make the romance believable. Several fans agreed that even if their relationship ultimately doesn't last, it could be a good bit of fan that allows Grey to really enjoy life again, after all of the tragedies that she has recently experienced.
Stay tuned to Showbiz Cheat Sheet for more Grey's Anatomy news and tune in to all-new episodes of Grey's beginning on September 16th!