'Grey's Anatomy' Fans Are Pointing Out 1 Major Reason Bailey Is a Total Hypocrite
Season 16 of Grey's Anatomy has largely focused on Meredith Grey's fight to keep her medical license after committing insurance fraud. She made a poor judgment call and has been forced to face the consequences.
The story has gone this far because Miranda Bailey chose to turn in her head of general surgery, and fire those who supported her in her actions. Now, fans on Reddit are calling out Bailey's actions, calling her a hypocrite. What happened? Let's take a look.
A look back on Meredith's journey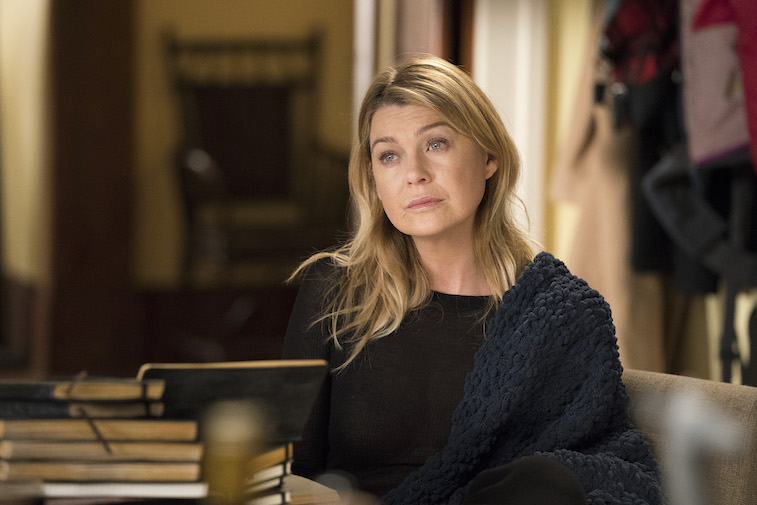 Late in season 15, Meredith met Gabby Rivera. Gabby came to the hospital complaining of stomach pain. When the young girl first came to the hospital, her father took her to the free clinic because she lacked health insurance. Immediately, it was apparent that the young girl needed more care than the free clinic could provide.
The doctors were sympathetic and Meredith instantly bonded with Gabby. The doctors helped Gabby's father apply for state coverage. When his request was denied because he made too much, Meredith immediately stepped up saying that she had it covered.
As the doctors prepared Gabby for surgery, Alex and Andrew DeLuca, who had also been treating the young girl, questioned Meredith's plan. When Dr. Webber entered the scrub room asking why Meredith's daughter was in surgery, it was clear. Meredith used her own insurance to cover the girl.
The surgery was a success, but the chief found out. DeLuca initially took the fall, protecting Meredith from jail. But ultimately, the truth was revealed and Meredith, Alex, and Richard lost their jobs.
Why now?
Over the years we have seen the doctors push the boundaries and toe the line of what's ethical and what's not. Who could forget the infamous LVAD incident or when Meredith interfered with the Alzheimer's trial? But there is one particular incident that has Reddit user's calling out chief Miranda Bailey.
During Season 5, three women and their husbands were admitted to the hospital after their limo crashed during an ice storm. The episode was filled with emotion, betrayal, and infidelity. But at the heart, one of the women was worried about the insurance she was going to lose the next day.
Bailey was aware of this issue as the husband was rolled into the ER late that night. As the surgery began, Bailey confronted Alex about the time. Though the clock clearly read 2:30 a.m., Bailey insisted it was wrong. She wanted the clock turned back to 11:58 p.m. so the insurance company would have the "right time."
Bailey's actions were an obvious act of insurance fraud. She knew the man had no insurance and she bent the rules. But when Meredith did the same, her acts were unforgivable.
Did Bailey see the error in her ways?
The storyline came to a conclusion during episode 8 of season 16. In an emotional hearing that involved Meredith confronting the man that killed her husband, every mistake Meredith had made was brought up. Her fellow doctors were left to defend her when faced with facts about her questionable actions.
When Miranda Bailey took the stand, she was flippant, acting as if she wanted Meredith to lose her license. When Richard later confronted Bailey about her actions, she admitted that she had felt betrayed. She lost her hospital, her best friend, and her best surgeons, all because no one came to her.
But had they betrayed her? Richard admitted he didn't tell her because he was protecting her. He didn't want her to lose her job in the fallout of it all. He protected Meredith because he knew Meredith would protect him. And he protected Bailey, because up until recently, he thought she would do the same.
When Bailey was faced with the facts, she had no other choice. She herself had done what she accused the other doctors of doing. She betrayed those closest to her. In the end, she stood up for Meredith and helped her retain her license — something everyone expected her to do all along.