'Grey's Anatomy': Fans Cannot Stop Talking About the Latest Episode—They Didn't Know How Much They 'Needed' It
Many fans stopped watching Grey's Anatomy after their favorite characters left the show. Ratings have been slowly declining since season 10 when Christina Yang (Sandra Oh) moved to Zurich. 
During season 11, we witnessed the most tragic death on television when Derek Shepherd (Patrick Dempsey) died without a CT scan. However, diehard fans are referring to the episode that aired on November 14, 2019, as one of the best. Let's take a look at what they loved about it so much. Warning: Season 16 spoilers.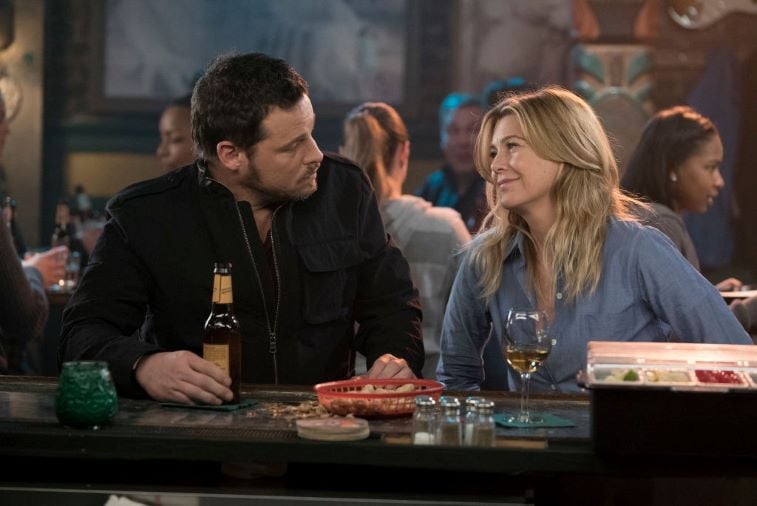 All of the fan-favorite past characters were included
Every season, fans beg for the producers to bring back their favorite past characters. Christina Yang always tops the list, along with Addison Montgomery (Kate Walsh). In the Grey's Anatomy episode titled, "The Shot," the writers brought everyone back—at least symbolically—and fans are freaking out.
Meredith (Ellen Pompeo) was about to lose her medical license, so Alex Karev (Just Chambers) brings in a hoard of Mer's old patients to testify for her. The one that made fans cry the most was Katie Bryce, Meredith's first patient, ever.
"I'm so glad Katie Bryce has a baby," one fan wrote on Reddit, "that Zola will be able to save on her first day as an intern." This viewer was referencing the fan dream to have the doctors' children grow up to work at the hospital.
As if the patients' testimonies didn't already have fans crying, Karev begins reading letters from Meredith's past co-workers.
"The letter from Dr. Yang was amazing," another Redditor remarked, "but how did everyone else feel about there being another one from Addison Montgomery? [I] LOVED that!!"
"An Addison mention was my favorite thing literally," another fan agreed. "Alex has to get in touch with her for the letter. The thought of that made me cry. I want to see Addison again."
"Addie is one of my faves," said yet another viewer, "and hearing her name in support of Meredith made me so happy!"
The fans went on and on about how much they loved seeing the old patients and hearing the mention old fan-favorite characters.
The played Christina and Meredith's 'Dance it Out' song while reading Yang's letter
Viewers were already bawling their eyes out when Meredith and Christina's song came on. Then fans began ugly crying when Karev finished reading the letter from Christina Yang.
"Where 'Does The Good Go,' being their dance it out song," wrote a fan on Reddit, "and having it playing in the background is what got me. Sixteen seasons later and this show can still make me cry."
"I loved seeing the old patients," agreed another viewer, "and the tears came with 'Where Does The Good Go,' which then made me cry harder when realizing we were hearing Cristina's letter."
The whole episode pulled at our heart-strings, and we have never cried so hard. Well, maybe we cried harder when Derek died, but this episode was at least a happier one.
The writers killed off the doctor who let McDreamy die
Viewers were happy enough about the many memories the writers brought back to the forefront in this episode. Then, the people at Shondaland took things one step further. The doctor who refused to get our beloved McDreamy a head CT—causing his tragic death—then died himself.
To top it all off, the thing that ignited Dr. Paul Castello's (Mike McColl) seizures was Meredith screaming at him. Fans are going wild over this epic event.
"I didn't know I needed them to kill off Derek's idiot doctor," said one thrilled fan. "I love that Meredith was the one to issue the Avada Kedavra. That was a long time coming." This fan was so excited she referenced a Harry Potter kill spell to refer to what Meredith did.
"Wow," wrote another Redditor, "Meredith really did scream at this guy to death."
"That was the most amazing moment in this season so far," concluded another viewer.
Fans cannot stop talking about the way that this doctor died. It was all very symbolic for the real diehard Grey's Anatomy fans. To see if the producers can top this episode, tune in for the fall finale on November 21, 2019, at 8 p.m. on ABC.