'Grey's Anatomy': Fans Love That This OG Character Is No Longer a Terrible Person
Fans of Grey's Anatomy have seen a lot of changes over the years. We've said goodbye to George O'Malley, Cristina Yang, and a bucketload of other series regulars. And it's still hard to forgive Shonda Rhimes for the way she killed off Dr. McDreamy (seriously?).
But through the years, a few OG characters have stuck around. We've seen them grow from young interns who were barely getting by into highly respected world-class doctors.
While there have been plenty of great transformations over the years, it's hard to beat that of Dr. Alex Karev. From Dr. Evil Spawn to Chief of Surgery at Pac North, we've grown to love the former troublemaker.
Dr. Alex Karev started out a little rough around the edges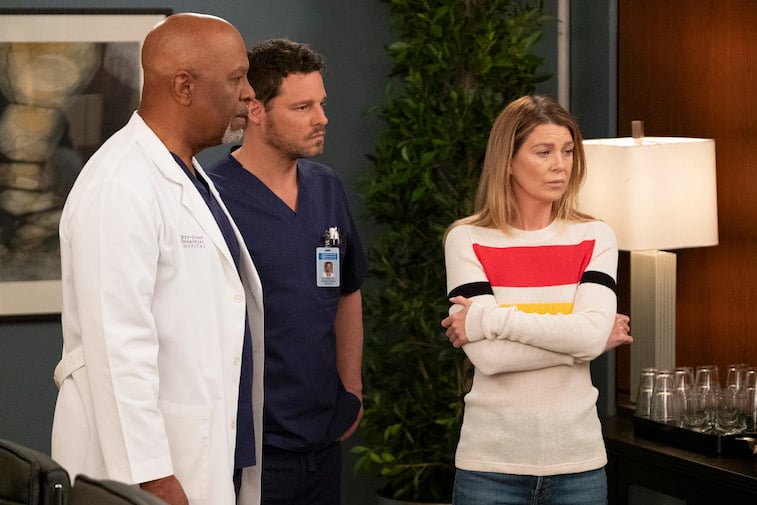 From the very beginning, Dr. Alex Karev always had a way of stirring up drama. He was the perfect anti-hero to the sugary sweet Izzy Stevens and loveable George O'Malley. And while Meredith Grey was off chasing Derek Shepard, and Cristina Yang was entangled in her relationship with Preston Burke, Alex was making his rounds with the nurses. Oh, who can forget the drama with nurse Olivia?
During the early seasons, it was hard to feel for the young instigator. Scratch that, we had plenty of feelings about Dr. Karev — his behavior wasn't just abrasive, at times it bordered on unbearable. But it was his relationship with cancer-stricken Izzy Stevens that allowed fans to see a different side of Dr. Karev and reconsider writing him off altogether.
The former Peds doctor has never had it easy
As the years went on, we began to see how Alex got to where he was. His mother struggled with mental health issues and his father was an alcoholic. He made his way through med school and instantly clashed with his fellow interns.
Eventually, fans began to see the softer side of Alex. He fell in love with Izzy and supported her through her cancer. He was left heartbroken we Izzy beat cancer and left the world she knew behind. Along the way, we were able to see the pain and capacity for love that was within Dr. Karev.
Through it all, Alex has proven himself to be a loyal friend. One of the greatest progressions we have seen through the show is the relationship between Alex Karev and Meredith Grey. While fans occasionally try to ship the pair, it's obvious that the two rely on each other as friends.
Whenever Meredith needs someone, Alex is always there, and she for him. While originally the show revolved around the friendship between Mer and Cristina, it's the relationship that has evolved between Alex and Meredith that we all hope to have. 
The old Alex is almost a distant memory
The change in Alex didn't happen overnight. It is one that happened over 16 seasons. When Alex attacked Andrew DeLuca in season 13, fans were brutally reminded of the man that Alex once was, but also who he has become. While it's hard to justify his attack, Alex's friends stood by in the face of felony charges, knowing the man he had become. When his wife later struggled through emotional trauma he was there, standing by her side.
Today, Alex is the Chief of Surgery at Pac North General. He is married and has proven to be not only an excellent doctor but a loyal friend.
The change has been so drastic, yet subtle all the same, that fans recently took to Reddit to gush their love for the hunky doc. A Reddit user posted a picture of the rebellious Dr. Karev, captioning the photo, "Season 1: I hate Alex, why is he on the show."
Next to this picture, was an older, more mature Dr. Karev, the caption illustrated the change the character had made. It was simple and to the point, "Season 13: If Alex goes to jail, I do too." It's been quite the journey for Alex Karev. We have to admit, we totally love that he's no longer a terrible person.