'Grey's Anatomy' Fans Still Wish Mark and Lexie Could Have Lived Happily Ever After
Grey's Anatomy has become one of the most iconic shows that primetime TV has ever seen. The storylines are so compelling and dramatic that they have a way of staying with the viewers for a long time. The show is filled with uplifting moments and heartbreaking moments.
The profound relationships that the characters have with one another is what makes millions of fans continue to tune in every week.
Out of all of the relationships that have come and gone on Grey's Anatomy, Mark and Lexie's was one that fans just couldn't seem to get over.
Millions of hearts all over the country broke when they saw Lexie meet her untimely demise. Are there still plenty of fans that wish Lexie and Mark could have lived happily ever after? Here is what we know.
Mark and Lexie's relationship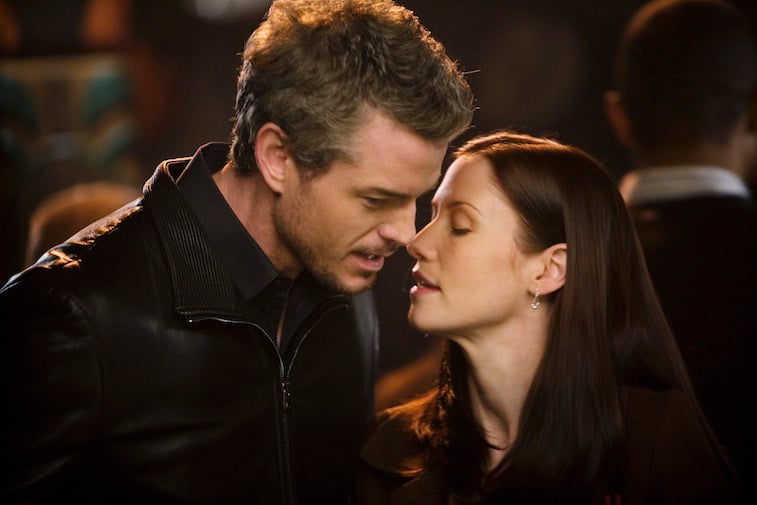 Lexie Grey comes onto the scene as a surgical resident who also happens to be Meredith Grey's half-sister. From the moment that Lexie comes to the hospital, many fans wondered who and are she was going to get in a relationship with. At first, she had a pretty big crush on George, but that didn't ever really go anywhere.
Then she set her sights on the older but just as handsome Dr. Mark Slone. There seemed to be instant chemistry between these two. At first, Mark tried to fight the feelings that he felt for Lexie, but eventually, they both could no longer deny what they were feeling for each other and soon start dating.
At first, their relationship has to stay hidden from everyone else who works at the hospital out of fear that Derek would find out. Derek was very against Mark going after Meredith's little sister.
Later, Mark did finally tell Derek that he was dating Lexie, which ended up in Mark and Derek getting in a fistfight. But Derek eventually got used to the idea and it didn't take long for the two doctors to mend their friendship.
A little while later, Mark and Lexie ended up moving in together. However, they ended up breaking up after Mark's estranged daughter moved in with Mark and Lexie.
The heartbreaking ending of Mark and Lexie's relationship
After the couple had broken up, continued to become a crazy emotional roller coaster ride for the next few seasons. Lexie went on to date Jackson, but she still had feelings for Mark. Mark had also tried to move on, but he could never seem to get over Lexie. Mark eventually starts dating a new woman named Julia and the two seem very happy together.
Then, Mark, Lexie, Christina, and Meredith were involved in a tragic plane crash. Directly after the crash, Mark finds Lexie pinned underneath the plane. She is still conscious, but she is clinging to life. Before she passes away, Mark tells her how much he loves her and how he wants them to have children together and grow old together. While Mark is telling her all of this, Lexie dies.
Later on, it is discovered that Mark had sustained internal injuries from the crash. His injuries are too severe to fix and he ends up also losing his life in that episode.
Do 'Grey's Anatomy' fans still wish that Mark and Lexie could have lived happily ever after?
Many fans were devastated when Lexie and Mark passed away. Sure, the couple had their problems. But they were one of the talked-about couples that have ever been on the show.
Recently, one Reddit user had said that they are still heartbroken over Lexie and Mark's death. "I'm still not over the plane crash. THEY WERE SO HAPPY," the user had said.
Another user commented, "Oh what could have been… I miss Lexie a lot."
So, it seems like even after all of this time, still has the ability to capture our hearts and make us all wish that the plane crash was just a bad dream and had never actually happened.