'Grey's Anatomy': Fans Want Addison Back, But Would It Work?
Addison Montgomery has always been a fan favorite on Grey's Anatomy. Ever since the actress that plays her, Kate Walsh, left to star in the spin-off, Private Practice, fans have been wanting her back. But could that ever happen?
Grey's Anatomy showrunners recently announced they're trying to get a favorite character back on the show, but left us guessing who that might be. What are the odds that it's Addison? Let's take a look the evidence.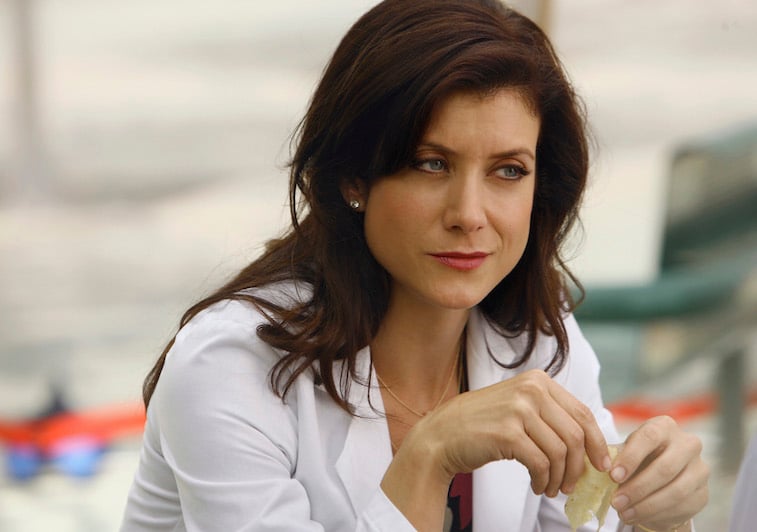 'Grey's Anatomy' teases a character's return
Speaking with TV Line, Grey's Anatomy showrunner Krista Vernoff recently announced that they were trying to get a certain character to return to the show. "There's someone I'm hoping will make an appearance this year," Vernoff said, "[but] it's a real maybe. I'm trying."
Unfortunately, Vernoff wouldn't giver any details about who the character might be, and there are a lot to choose from. Grey's Anatomy has been on the air for almost 15 years, and during that time, there have been many characters that have come and gone.
Vernoff also refused to detail how long this returning character would stay. So, at this point, we have no idea if this would be a quick cameo lasting only one scene, or a season-long story-arch. Given the last of details, there's been a lot of discussion over what this announcement could mean.
Will Addison Montgomery return to 'Grey's Anatomy'?
Fans are rooting for the return of Walsh as Addison. During the seven years that she was part of the Grey's Anatomy cast, she offered so many interesting storylines. When she first joined the show in 2005, Walsh's character offered plenty of drama. She came between Meredith and Derek, and caused much tension. 
Addison was like a sister to Amelia Shepard, so some are considering the option that Walsh could return to visit Amelia or to consult on a case. There are plenty of opportunities to write Walsh into the storyline. 
The most encouraging piece of evidence is that Walsh is open to a return. Unlike some of the other cast members, Walsh has always stayed on good terms with the Grey's Anatomy crew, and so she feels like it would be a fun opportunity to someday return.
During an interview with TV Guide about Private Practice, Walsh said it would be fun to have Addison come back to visit the staff at Seattle Grace. 
But fans aren't the only ones hoping Walsh will return. Grey's Anatomy creator Shonda Rhimes would like to see her back as well.
"I've said a million times that before the show ends its run, Addison has got to put on her shoes and scrub cap and come scrub in at the hospital. That's a given for me," Rhimes told The Hollywood Reporter. 
Who else could return to 'Grey's Anatomy'?
Sara Ramirez, who played Callie Torres, has just finished with her current project, the CBS show, Madame Secretary. Given that means she has some free time on her hands, could Callie make a return? It's something people are definitely speculating.
Fans might be happy to see Katherine Heigl return as Izzie Stephens, but given the bad blood between her and her rest of the Grey's Anatomy crew when she left in 2010, it may not work out. Heigl, herself, even said that it would be too much of a distraction to have her return to the show, given all the drama from before. 
"That's a tough one. I don't know," Heigl said, as reported by CinemaBlend. "I almost feel like that would almost be distracting again to, sort of, what they've done with that show in the seven years since I left, you know, and what that's become and what it is to the fans now. It must feel like it would just be kind of like, 'Yeah, we already let that go, you know? Why are you here?' [laughs]"
There are so many possible characters that could return to Grey's Anatomy, it's difficult to say with any certainty who it could be. It looks like at this point, we'll just have to wait and see who appears on our TV screens next season.