'Grey's Anatomy's New Time Slot: Fans React With Spring Premiere Predictions And More
The long-running hit medical drama Grey's Anatomy is on a lengthy winter hiatus. That means that there's plenty of time to speculate over what's to come when it returns in 2020. There's also a change coming for the series. Here's what you need to know.
'Grey's Anatomy' just aired its fall finale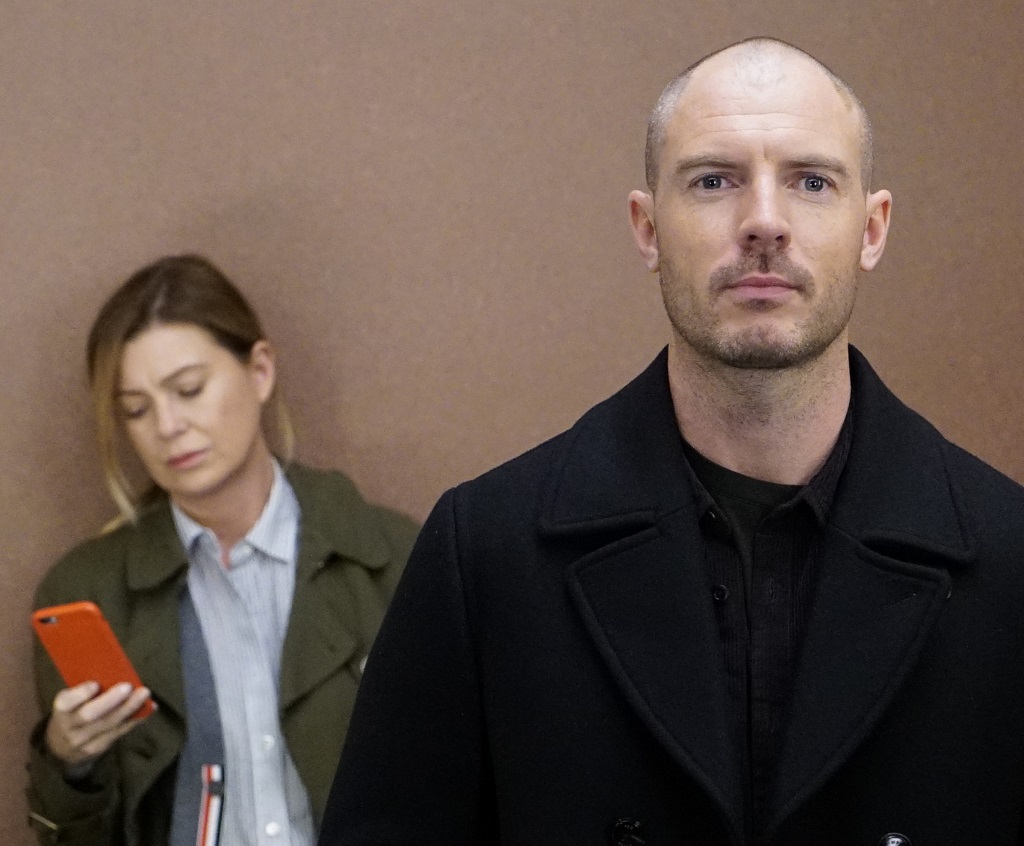 The fall finale of Grey's Anatomy Season 16 aired on Nov. 21, 2019. In it, we got to see the return of the titular character, Dr. Meredith Grey, as she returns to Grey Sloan Memorial Hospital, finally getting back her job as Chief of General Surgery after a lengthy process. And that's not all that happened.
Meredith jumps right back into her work, but she's up against a new foe: The recently hired Chief of Pediatric Surgery, Dr. Cormac Hayes (aka McWidow). The two battle it out over a patient, though he eventually cedes to her. At the end of the episode, Meredith discovers that he is the "package" her best friend, Cristina Yang, sent her in light of her recent breakup with Dr. DeLuca.
When does 'Grey's Anatomy' return in 2020?
Thus far, we've only seen nine episodes of Season 16 of Grey's Anatomy. That means there are still a whopping 13 episodes left in the season! After a two-month-long winter hiatus, the drama will return on Jan. 23, 2020 will a two-hour crossover event with the spinoff show Station 19.
What's interesting about this is that Grey's will also be switching to a 9 pm timeslot on Thursday nights, while Station 19 takes over for it at 8 pm. According to showrunner Krista Vernoff, this allows for the flagship series to get a bit "sexier," as it was in previous seasons. We'll have to wait and see.
Here's where Station 19 will pick up
When both shows return in January, there will be a lot of ground to cover. It makes sense that things are beginning with Station 19 — after all, when we last saw many of our favorites, they were all hanging out at Joe's Bar, and a car had just crashed through the wall, seemingly trapping them. That sounds like a job for firefighters.
Of course, it's not just those in the bar that we'll be focused on. Bailey, obviously, is desperate for Ben to get out (especially after her recent miscarriage), and there are a number of other significant others who will be concerned. We also can't wait to see how Amelia reacts, because she may have some news for Owen regarding her baby's paternity.
Fans predictions for the rest of 'Grey's Anatomy' Season 16
There are so many more things to talk about in regards to what's going to happen when the show comes back. How will Jo and Link deal with the fact that she just effectively stole a baby from the foster care system? Is Maggie going to be OK — or is she the one who responsible for the accident? And, of course, will anyone die in the bar?
But one thing we know almost definitely won't happen? The return of Cristina Yang. Despite her many name drops this season — quite a few more than in season's past — there's no reason to expect that Sandra Oh will be reprising her iconic Grey's role in Season 16. Sorry, fans.