'Grey's Anatomy' Original Cast: 5 Must-See Movies to Help You to Reminisce About Your Favorite past Characters
We will forever miss the original Grey's Anatomy cast. As much as we still love the show, we often get nostalgic for the good old days with Christina Yang (Sandra Oh) as Mer's (Ellen Pompeo) person and McDreamy (Patrick Dempsey) as her love affair. We were devastated when they killed off George O' Malley (T.R. Knight), and we love to reminisce about Izzie Stevens (Katherine Heigl) and Denny Duquette (Jeffrey Dean Morgan).
Other than watching re-runs of the early seasons of Grey's Anatomy, the only other way to catch our fill of the original cast is to watch them starring in our favorite old movies. Let's take a look at what you can stream right now to see your beloved characters once more.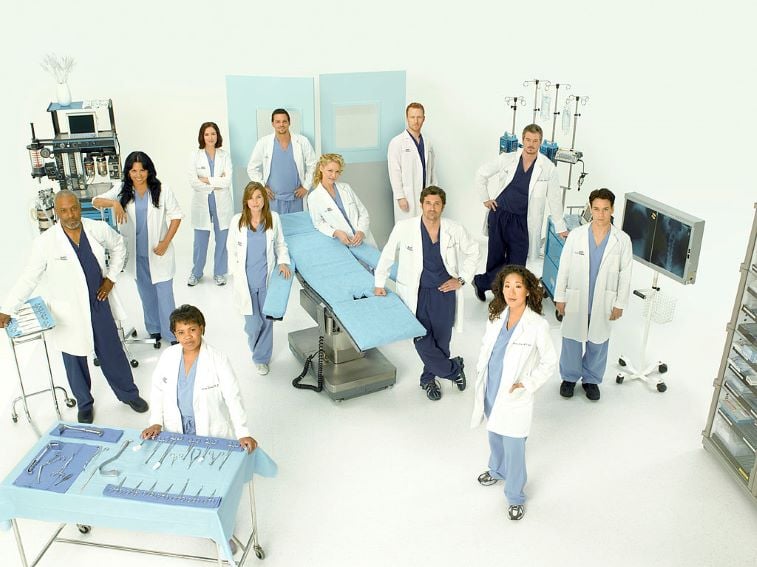 Patrick Dempsey as Robert Philip in 'Enchanted' (2007)
We have to kick things off with a slice of McDreamy in Enchanted. What could be dreamier than circa 2007 Dempsey falling in love with Amy Adams (Giselle)? 
When Princess Giselle is sent from her magical kingdom to the streets of Manhattan, she is lost in a strange new world. Although she has a fairy tale prince back home, she cannot help falling for a sweet divorce lawyer (Dempsey) who has come to save the day.
It sounds like the perfect romance, even if it's no Meredith and Derek reunion. 
Sandra Oh as Stephanie in 'Sideways' (2004)
Are you looking for some classic Christina Yang action? Look no further than Sandra Oh as Jack's fling thing in Sideways. 
When two men head to wine country for a bachelor weekend before Jack's wedding, they get more than they bargained for. One review explained Oh perfectly in the film, "showing us charming and vicious in equal measure, but in particular, she epitomizes the date every man always wanted to have, showing an intangible sexuality not easily conveyed in film."
You will certainly have your fill of Sandra Oh if you stream this 2004 movie.
Katherine Heigl as Alison Scott in 'Knocked Up' (2007)
Although you won't find many serious Izzie scenes in Knocked Up, it's sure to make you laugh. There's a little bit of a budding romance there, but its no Denny and Izzie. Katherine Heigl's character, Alison finds herself pregnant after a one-night stand, and the comedy that ensues after is epic (and a bit vulgar). 
One reviewer on IMDb wrote, "Every joke is naturalistic, but not expected. The movie's characters are all convincing and multi-dimensional, and above all, likable."
If you haven't seen Seth Rogan and Heigl in Knocked Up, you need to stream it right now.
T. R. Knight as Carl (The Husband) in 'Hello Again' (2017)
If it's George O' Malley that you are missing, look no further than Hello Again. This American musical film follows ten lost souls across ten periods in New York City history. It comes as no surprise that T.R. Knight stars in this musical turned movie. 
Knight starred in theatrical on and off-broadway hits both before and after his five seasons on Grey's Anatomy. This musical explores love's bittersweet embrace as the pursued become the pursuer, and they slip in and out of one another's arms. The movie goes through 10 musical scenes that come together in full circle by the end. 
Jeffrey Dean Morgan as William in 'P.S. I Love You' (2007)
We know that Denny Duquette was not one of the original cast members on Grey's Anatomy, but you have to admit, it feels like he was. The Izzie and Denny romance was the most touching and also the most tragic in the show's early years. 
If you are looking for something similar, P.S. I Love You will undoubtedly do it for you. Hillary Swank is heartbroken over the passing of the love of her life when she starts to receive letters from him that he wrote before he died. It could only be more similar to the Izzie/Denny relationship if Jeffrey Dean Morgan were the deceased husband. 
Spoiler, he's not. Instead, we get to see Morgan as the new love affair. It certainly is a good taste of our old Denny from Grey's Anatomy.
Although we can't see our favorite original cast members on Grey's Anatomy anymore, we hope these five movies can give you a little taste of what you are looking for. Catch new episodes of Grey's Anatomy Thursday nights on NBC with the few original cast members who are still there (Ellen Pompeo and Justin Chambers, to name a few).