'Grey's Anatomy': Remember How Awful Alex Used to Be?
Grey's Anatomy is set to return on September 26 for an astoundingly long-running 16th season. While the show has wavered in its ratings from time to time, it has been remarkably consistent as one of ABC's top shows, and central protagonist (and titular character) Dr. Meredith Grey looks to be around for a little while longer despite voicing interest in taking on new projects.
Actress Ellen Pompeo—who plays Grey—has inked a lucrative deal with ABC that will keep her around through at least Season 17.
The show's creator, Shonda Rhimes, has been very clear that the project is a joint effort at this point, and she says that as long as Pompeo is on board to keep acting, she'll keep writing. Even with a show that's such a fan favorite, Rhimes is facing some criticism that the character development is getting stale and sometimes trying too hard to keep things going.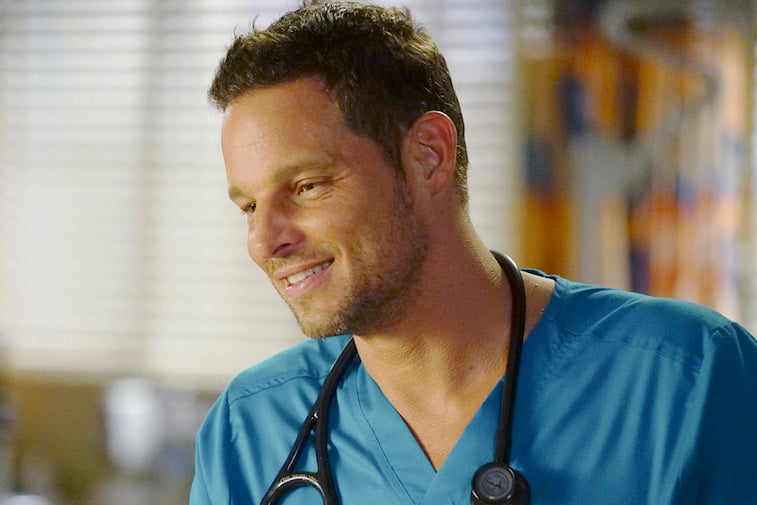 Some Season 1 cast members remain
While the show has seen many characters come and go over the years, there are some original and long-time cast members still on the set. One of those is Dr. Alex Karev, who is played by actor Justin Chambers and was on the very first episode of the show as an intern.
At the end of Season 15, Alex is having marital troubles as his wife, Jo (played by Camilla Luddington), is struggling with mental health issues.
Jo's story arc had her finding her birth mother and learning that she was the product of rape. Though Jo had overcome a lot in the past—including an impoverished childhood and an abusive marriage—she had become a surgeon and married Alex, signaling a fresh start and a new future.
Finding out about her birth mother and the trauma surrounding her own existence has caused Jo to lash out in dangerous ways. She's coming to work drunk and fighting with Alex, unable to bring herself to explain the root of her pain and deciding to seek professional treatment.
Alex was not always a fan favorite
The Alex and Jo plot line promises to be a prominent one in the new season, and Alex is portrayed as a sympathetic character who is trying to break a cycle of relationships plagued with turmoil, but some fans are remembering that Alex has not always been so great. In fact, many believe his early years on the show display him to be a terrible person.
In those early seasons, Alex was shown to be a gruff kind of person with a reputation for being blunt and straightforward in his observations. While some fans appreciated this no-nonsense approach to interpersonal relationships in a show filled with secrets and drama, others were turned off by how he treated other, better-liked characters.
Mistreatment of George and Lexie
Two major problems people cite with Alex's behavior are his treatment of George and his abuse of Lexie. George (played by T. R. Knight) was another intern who premiered on the very first season.
When he failed his intern exam by a single point and has to retake it, Lexie (played by Chyler Leigh) keeps his secret, but Alex gets jealous when the other interns are praising George's skills and outs his initial failure.
In other terrible behavior, Alex sleeps with Lexie and announces "I screwed her" as he returns to a former love interest. Many remember him as being disrespectful, full of himself, and quick to anger.
Growth only goes so far
While fans today praise Alex's plot line as one that is full of growth and character development, others are less forgiving. They say that Alex is still the quick-tempered and self-absorbed man underneath his developments.
Some of the vitriol may come because the show is famous for writing characters off even when fans are deeply attached. Even for a show set in a hospital, there are a lot of shocking and untimely deaths.
Both Lexie and George's deaths are ranked among the saddest of all-time on a show filled with heart-breaking character exits.
When characters they love seem tossed aside casually on a regular basis, it can be hard to watch someone who started out so cruel and mean-spirited keep going year after year. That doesn't seem to keep fans from tuning in, though.