'Grey's Anatomy' Showrunner Krista Vernoff Sounds Off On 2020 Golden Globe Nominations
When the nominations for the 2020 Golden Globe Awards came in, many were quick to notice a pattern: A whole lot of white men (and, notably, many of the same as year's past) were up for awards. And, what's more, there were gender-neutral categories with zero women (and little other diversity).
The Hollywood Foreign Press Association responded. But still, plenty of others, including those in show business, weren't happy. Here's what one notable showrunner had to say about the lack of diversity in the nominations.
Krista Vernoff is the showrunner for 'Grey's Anatomy'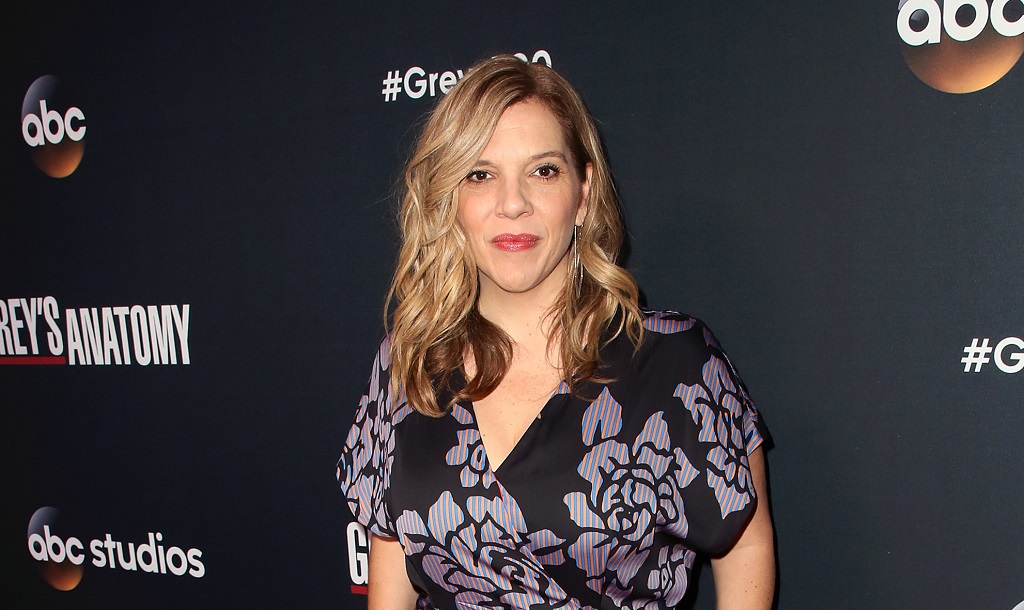 Vernoff has been involved with Grey's Anatomy since the very beginning. She is credited with writing numerous episodes, as well as acting as an executive and supervising producer throughout. She became showrunner and head writer beginning with Season 4 but left the show for a couple of years.
At present, Vernoff is the showrunner for both Grey's and its spinoff, Station 19. She took over the duties of creator Shonda Rhimes when it comes to tweeting about the series and answering fan questions on social media, as well.
Vernoff reacted to the Golden Globe nominations
The nominations for the upcoming Golden Globe Awards were announced on Monday, Dec. 9, 2019. Despite many members of the entertainment industry consistently championing diversity and gender equality, it became apparent that the HFPA was not taking these demands seriously. Especially since not one woman was nominated for Best Director.
Vernoff retweeted an article from the Los Angeles Times about this issue. She wrote that she's "deeply sick of this crap." She added that "the rituals and traditions of this town are rooted in old school sexism." And that wasn't the end of it.
She continued to speak out on multiple issues
The next day, Vernoff continued to write on the subject via Twitter. She wrote the issue isn't profitability necessarily. But the status quo continuing this was "is made possible, in part, by a lack of representation and the powerful do not want that to change."
Vernoff also included another topical subject matter into the conversation. The highly regarded film, Richard Jewell has been receiving criticism for creating a relationship between a female journalist and her subject. This didn't happen in the real-life story upon which it is based.
Vernoff points out more discrepancies
In addition to the many female filmmakers who weren't recognized, another major snub is that of Ava DuVernay, whose Netflix miniseries When They See Us was entirely ignored by the HFPA. Vernoff noted this. She compared how it was ignored while the directors of problematic films like The Joker and Once Upon A Time In Hollywood were recognized.
Vernoff ended the conversation with a powerful tweet. She called the nomination "the f*cking death cry of the dinosaurs." Vernoff added, "Let them stomp and roar. We will keep making out art and we will change the world." This is a great message for anyone feeling discouraged by the nominations.