'Grey's Anatomy' Star Reveals the 1 Reason Why Actresses Are Leaving the Show
Grey's Anatomy has been on television for over 14 seasons of the show. So it's not surprising that so many actors have come and gone both as guest stars and main stars. Since the medical drama still has a dedicated fanbase, it is still a big deal when any of the actors leave the show.
The latest to leave are Sarah Drew and Jessica Capshaw. There was a lot of outrage and speculation around the news. Part of that had to do with Ellen Pompeo recently making headlines for talking openly about pursuing a raise for her work on the show. So what is the real reason Drew and Capshaw will no longer be on the show?
Here are seven things to know, including what Pompeo says is the one reason why the actresses are leaving the show.
1. Pompeo denied her raise having anything to do with the departures
When the news broke that Capshaw and Drew were leaving the show, it was suggested that Pompeo's raise had something to do with it. She denied this on Twitter writing, "Its unfortunate that @DEADLINE chooses to try to pit women against eachother on #InternationalWomensDay

#shameonyounotme."
She also followed up by saying, "I'm a big girl @DEADLINE can take shots at me if they want but to the fans please don't fall into that trap. This is above my pay grade." After this tweet, people in higher positions did come out in support of Pompeo including co-showrunner Krista Vernoff.
But that doesn't mean anger from Grey's Anatomy fans still wasn't being directed at Pompeo.
Next: The star also tweeted back to angry fans.

2. Pompeo addresses angry fans on Twitter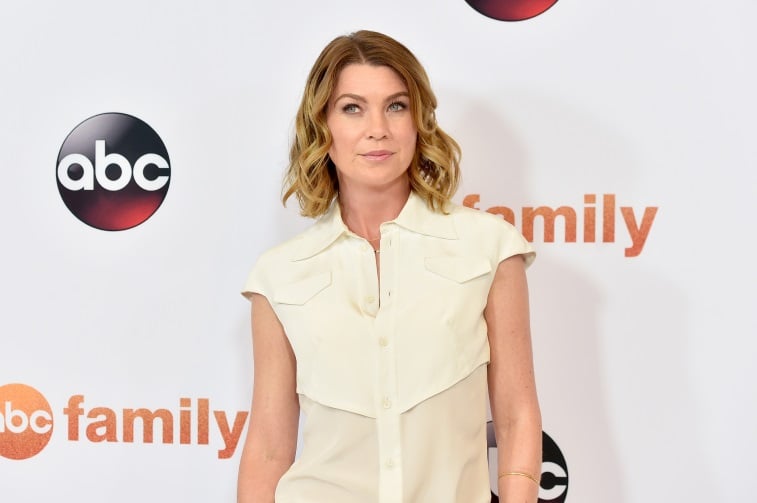 The actress not only pushed back on assumptions around the reasons for the departures. But she also addressed angry fans. "We R grateful all of you are so passionate but if you knew these two women the way I know them they would not approve of all this nastiness," she tweeted.
Next: This actress was reportedly unhappy with her character.

3. Drew was reportedly unhappy with how April was written
We don't know exactly how Capshaw felt about her character. But Drew reportedly wanted more for her character. "For Sarah, it was about how her character really wasn't evolving," a source told Us Weekly.
Next: An insider said this was the reason for the actresses being cut.

4. An insider said Capshaw and Drew were cut over storylines
At first, it seemed like those tied with the show didn't want to go into the reasons for the firings. But an insider reportedly told Us Weekly it was because "Sarah and Jessica's storylines had just run their course, and the decision was made to not renew their contracts. Both had expressed concern about on screen time."
Pompeo later revealed the reason and it actually very similar to what the insider said.
Next: The star said this is partly why they are leaving.

5. Pompeo said the departures are partly because of the longevity of the show
The show has seen a number of departures from minor players to main love interests. So it's not a surprise that the star of the show said the longevity of the show somewhat has something to do with Drew and Capshaw leaving.
"I mean, I'm not involved in these kind of decisions, however, there's a few problems that you encounter doing a show for 14 seasons," she said according to Cinema Blend.
Next: This is the other part of the problem according to Pompeo.

6. There were issues coming up with new story ideas
The actress continued to explain that one of the major problems for the writers is that sometimes story ideas run out for specific characters.
"One of them is the writers have a really hard time creatively thinking up new stories for all these characters. I think we have 16 regular cast members, and I think it's always sad when we lose people for whatever reason. Whether they want to go or don't want to go, it doesn't make it any easier."
Next: This co-showrunner's statement also supports this reason.

7. Co-showrunner Krista Vernoff's statement backs up Pompeo 
Vernoff's statement also contributed the departures to a creative decision, which supports Pompeo's claim.
"The decision to make changes to our cast was a creative one. The only thing as constant on Grey's Anatomy as Ellen Pompeo is our penchant for reinvention," she wrote.
Follow Nicole Weaver on Twitter @nikkibernice.
Check out The Cheat Sheet on Facebook!