'Grey's Anatomy': The 1 Thing Ellen Pompeo Says Could Kill the Show
Grey's Anatomy has made it to 300 episodes and 14 seasons, which is no small feat. But it makes you question when and if the show will ever end. How many more strange medical stories can be told? How many crazy disasters can happen at one hospital in Seattle?
Well, producer Shonda Rhimes and star Ellen Pompeo have answered that question in multiple interviews. We decided to gather everything we know about the show's possible end and if there is any sign of it happening anytime soon. Here are seven things we know about what could kill the show and more.
1. Grey's Anatomy will end when Ellen Pompeo quits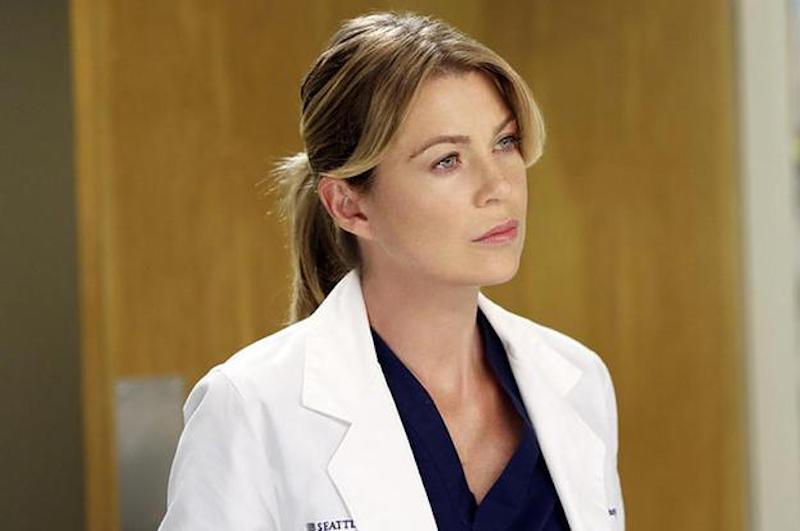 There have been many actors who walked away from the medical drama over the years, so it seems like it could keep going no matter who leaves. But Rhimes revealed that she wouldn't do the show without the titular character.
Rhimes told E! News:
Ellen and I have a pact that I'm going to do the show as long as she's going to do the show. So the show will exist as long as both of us want to do it. If she wants to stop, we're stopping. So I don't know if we'll see 600 [episodes], but I want to keep it feeling fresh. As long as there are fresh stories to tell and as long as we're both excited about the stories being told, we're in. So, we'll see where that takes us.
The series creator isn't the only one who said that the show couldn't go on without Pompeo. Actress Sarah Drew said "Oh, we can't do the show without Ellen. It's not Grey's Anatomy."
But does the star of the long-lasting series feel ready to walk away?
2. Pompeo confirms that the pact is real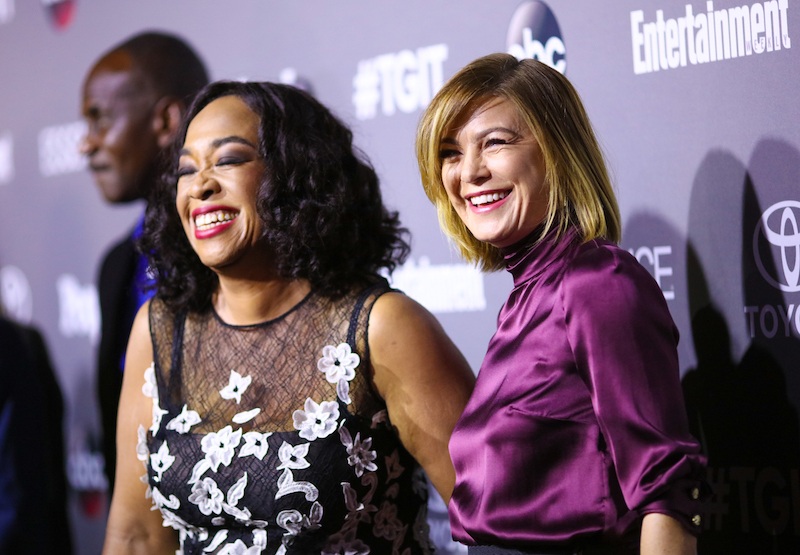 This isn't the first time the pact between Pompeo and Rhimes has been revealed.
"Shonda [Rhimes] and I have both said that when I'm ready to stop, we're going to stop the show," Pompeo told Variety. "The story is about Meredith Grey's journey and when I'm done, the show will end."
She also opened up about thinking about when she might be ready to call it quits.

3. Pompeo said she's open to listening to the fans on when to stop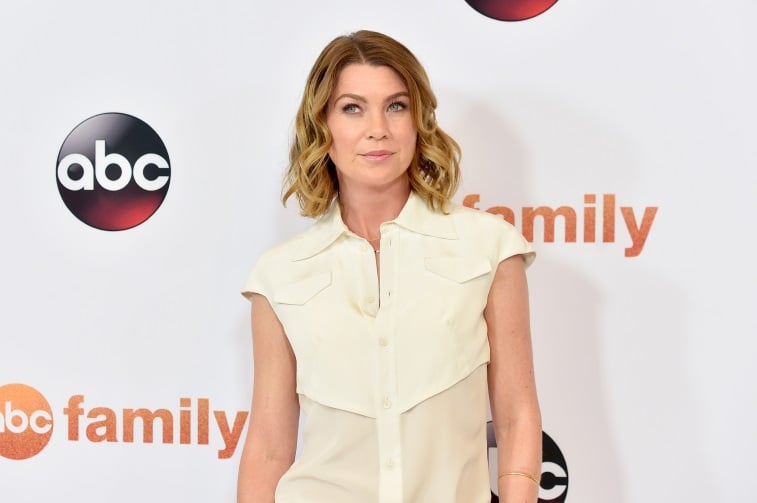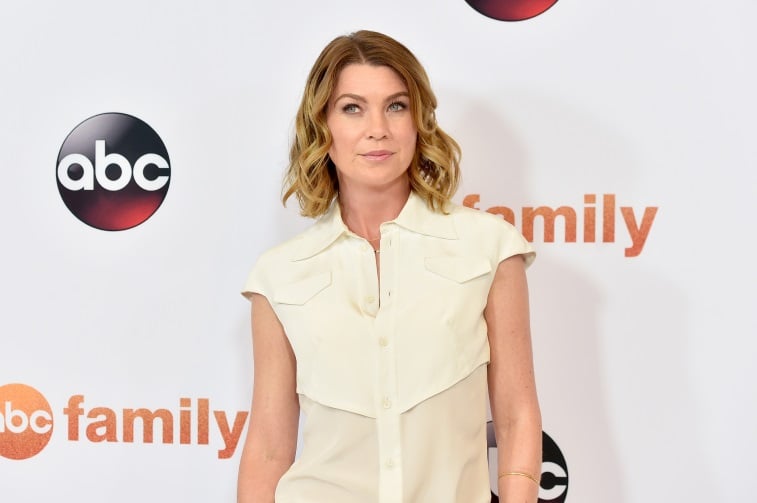 Luckily, it looks like the star is taking into account what the fans want.
"I think it's quite arrogant to assume the show can go on forever," the actress told Variety. "I don't like that approach. Right now, we're very lucky to have the fans still hanging on, and I think the fans will let us know when it's time to stop the show."

4. Fans are continuing to tune into the show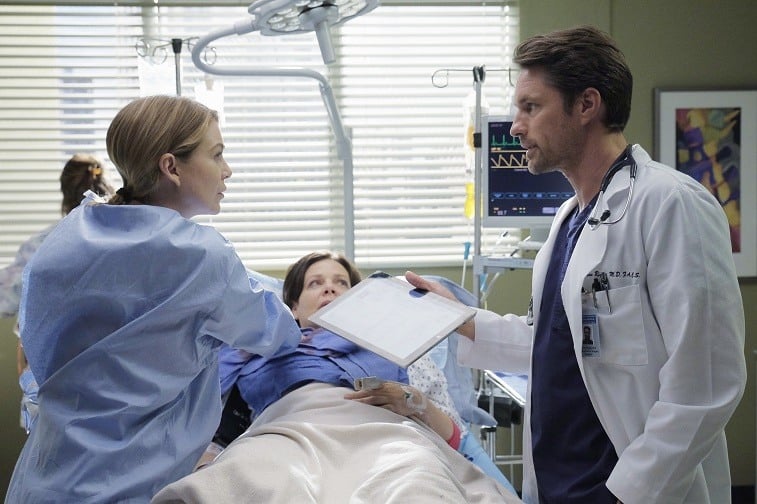 Viewers are definitely voting to keep Grey's Anatomy on air by tuning in. Deadline recently reported that the medical show was the top non-sport show on Thursday night.
It's still the strongest of Rhimes' shows, given the numbers are down for Scandal and How to Get Away With Murder.

5. The star did previously say she didn't want to act anymore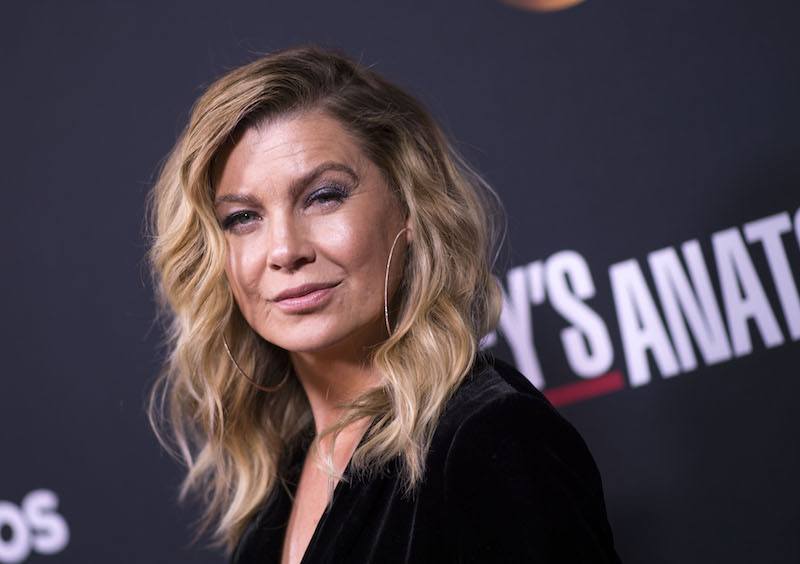 The actress worried a lot of fans in the past when she said she might be rethinking her career on Facebook Live.
"I definitely don't have a strong desire to act after Grey's," she said. "I feel myself transitioning. I don't find acting terribly empowering. For the place, I am in my life … I don't necessarily want to work for other people."

6. Pompeo worried about the show when Sandra Oh left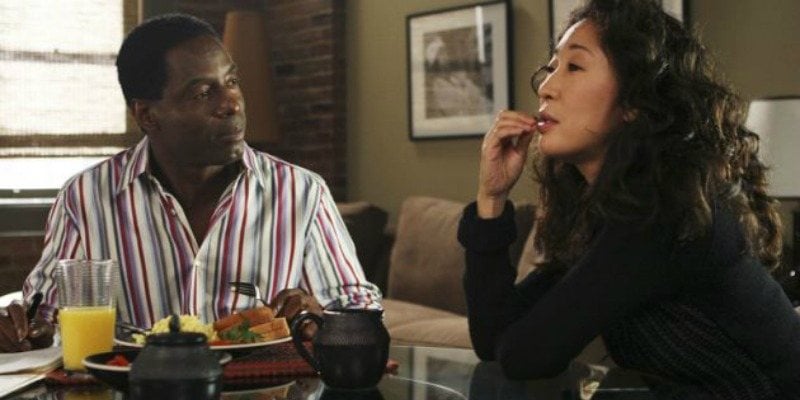 The drama has gone through many losses, but Pompeo admitted that there was one that made her really worry about its future.
"I really worried when Sandra Oh left," Pompeo said, according to USA Today. "She was such a big part of the show. When the show didn't suffer when she left, then I wasn't worried when Patrick left [in Season 11]."
7. The show will have a firefighter spinoff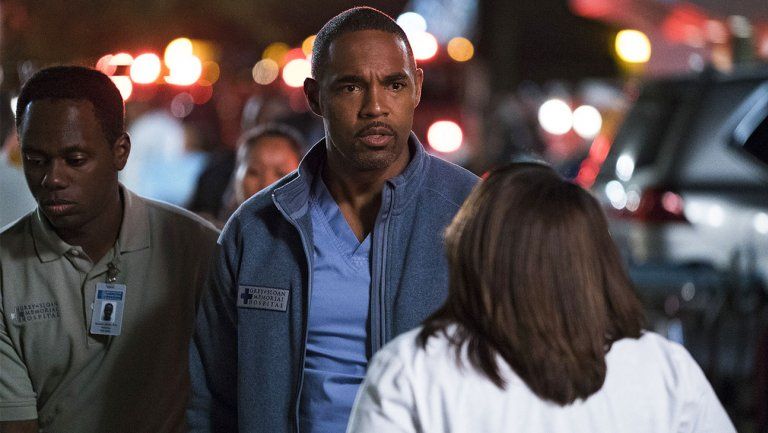 The hit has gotten a spinoff before with Private Practice. Now, it is getting another one focused on firefighting.
"We talked about firefighters being really cool and everybody was obsessed with them," Rhimes told The Hollywood Reporter. "So we were like, "Let's do a big, giant fire!" But it wasn't anything until after when we were like, 'We really have to have a spinoff topic.' Then [Grey's writer-EP] Stacy McKee pitched this beautiful thing."
Follow Nicole Weaver on Twitter @nikkibernice.
Check out The Cheat Sheet on Facebook!