'Grey's Anatomy': This Is How April Should Have Been Written Off the Show
The characters in Grey's Anatomy occupy a very special place in the television landscape. Showrunner Shonda Rhimes has done a stellar job of populating the show with diverse, interesting characters who are portrayed by a wide variety of actors.
Still, despite the fact that fans have followed along with the characters' journeys over the course of 15 years, not every character's path has been well-received by fans. One character, in particular, April Kepner, has had a rather controversial journey, with fans disagreeing to this day how she should have left the series.
Who is the actress who played April Kepner?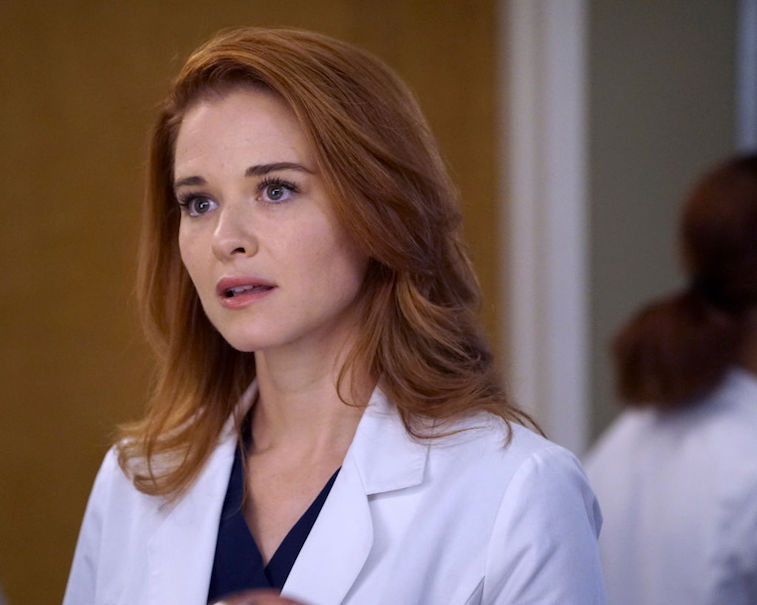 The character of April Kepner was introduced to viewers of Grey's Anatomy in October 2009 when she joined the cast of the hit series. Kepner was played by actress Sarah Drew and portrayed as being a very devout Christian, who consistently struggles with how to balance her faith with her professional and personal life. Initially, Drew was only set to appear in a few episodes but by the seventh season, she was a series regular.
April Kepner's character development progressed during the course of the next several seasons, as she struggled with her ongoing crush on Derek Shepherd and fallback from failing her boards. One major focus of April Kepner's character arc was her long-running relationship with Jackson Avery, played by actor Jesse Williams.
The two started out as friends, eventually became romantic partners, and ultimately got married. But their marriage was fraught with turmoil and loss, eventually creating a path for April Kepner to written out of the series in a very dramatic fashion.
April Kepner left 'Grey's' in 2018
Soon after Kepner and Avery elope, Kepner gets pregnant. The couple finds out that their unborn baby has a genetic disorder that means the baby won't survive long after birth — still, the decide that they want to have the baby. Their son was born at 24 weeks and dies only several hours after birth. This tragedy tears Kepner and Avery apart, and Kepner eventually joins the army as a trauma surgeon, well away from Avery.
By the end of Season 11, fans weren't really sure where Kepner and Avery's relationship stood. Still, following Kepner's return from the army unit, the two decide to divorce. After many traumatic moments, the couple decides to simply remain friends. Seasons 13 and 14 were difficult ones for April Kepner as she underwent a lot of moral dilemmas, using drinking and partying to make the pain she had experienced in her life. In season fourteen, Kepner nearly dies in a car crash.
Surviving the crash seemingly reaffirms Kepner's sense of humanity, and at the very end of Season 15, she marries her boyfriend Matthew. She then resigns from the hospital where she had worked for years and decides to dedicate her life full-time to providing Seattle's homeless community with medical care.
How should April's character have left the show?
There weren't many viewers who were thrilled with the way that Kepner's character was written off the show. In a recent Reddit discussion, fans chatted about how Kepner actually should have left — the consensus is that she should have died in the car crash instead of miraculously surviving, only to resign from the hospital to work for charity full-time.
Some fans even stated that they "love" the character of April Kepner, but in order to stay true to her storyline, she should have died in the crash. Even some posters who thought that Kepner's arc was the right one stated that she should have had more time to develop the very end of her time on the show and that her exit felt too rushed.
Whether you agree or disagree with how Kepner's storyline worked out, it is a testament to the power of Grey's Anatomy that fans are still discussing a character who left the show over a year ago.
Stay tuned to Showbiz Cheat Sheet for all the latest Grey's Anatomy news!