'Grey's Anatomy': Why Ellen Pompeo Has Never Spoken Out About the Patrick Dempsey Drama
Grey's Anatomy is one of ABC's longest-running series. For more than 14 years, fans have tuned in religiously to watch drama unfold on the show, leading it to become one of TV's most successful franchises.
While plenty of juicy drama happen on TV, the show has its fair share of gossip-worthy things behind the scenes as well. For example, there were often rumors that Ellen Pompeo never liked working with Patrick Dempsey, especially since Pompeo said that she had never spoken to Dempsey since the left Grey's Anatomy in 2015.
However, Pompeo herself usually does not want to discuss such rumors about her former co-star for a very good reason. Read on below to find out why.
Ellen Pompeo said that the set was 'toxic' for the first 10 years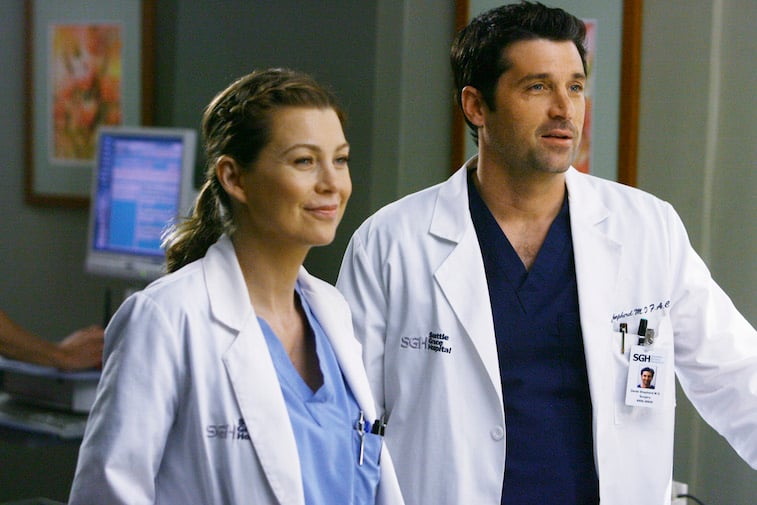 Ellen Pompeo recently revealed that, for the first 10 years of Grey's Anatomy, there was a 'toxic work environment' on the set of the popular TV show.
"The first 10 years we had serious culture issues, very bad behavior, really toxic work environment," she told Taraji P. Henson in an interview for Variety. "But after Season 10, we had some big shifts in front of the camera, behind the camera. It became my goal to have an experience there that I could be happy and proud about, because we had so much turmoil for 10 years… That's what's kept me."
Patrick Dempsey left Grey's Anatomy after 10 years, so many fans immediately believed that Pompeo was referring to Dempsey's departure as what made the set better.
Ellen Pompeo denied that her comment was about Patrick Dempsey
Pompeo eventually took to Twitter to clarify her words and assured fans that she was not specifically targeting any co-stars (past or present).
"As a show we all had a part to play in the environment, me included," Pompeo wrote. "None of my comments in print are ever meant to shade anyone. That's so not productive. My words about my journey are always meant to inspire and reflect."
In fact, Pompeo even said in an older interview that there were problems on the set of Grey's that even she contributed to.
"It was a lot of rivalry, a lot of competition," Pompeo told The Hollywood Reporter. "It starts with actors behaving badly, and then producers enabling them to behave badly. And, by the way, I'm guilty of it, too. I saw squeaky wheels getting all the fucking grease, so I was like, 'OK, that's how you do it,' and I behaved badly as well. I mimicked what I saw. I'm not perfect."
Pompeo did speak out about Patrick Dempsey's high salary
Pompeo might think that it is "unproductive" to discuss drama between her and Patrick Dempsey, but she has not shied away from talking about the big salary difference between them in the early days of the show.
She told Taraji P. Henson that Dempsey was paid "almost double" what she was despite the fact that she was the title character of Grey's Anatomy.
In the interview with The Hollywood Reporter, Pompeo revealed that she did try to ask for a raise, though the executives often said no on the basis that Dempsey was just as popular as she was and they did not need her.
"At one point, I asked for $5,000 more than him just on principle, because the show is Grey's Anatomy and I'm Meredith Grey," Pompeo said. "They wouldn't give it to me."
Pompeo does have a reason for why she is open about the pay gap between her and Patrick Dempsey – she wants to empower other women in Hollywood.
Since 2018, Pompeo has been an advocate for equal pay and she likes to use her own life as an anecdote to help educate women about why they should fight for what they deserve.