'Grey's Anatomy': Why Rob Lowe Turned Down the Role of Derek Shepherd
Derek Shepherd was played by Patrick Dempsey for 13 years. It might be hard to picture anyone else in the role because of that, but other actors auditioned and Rob Lowe was offered the role. Why did he turn it down? Here is the reason why and more.
Rob Lowe turned down the role because ABC shows weren't doing well at the time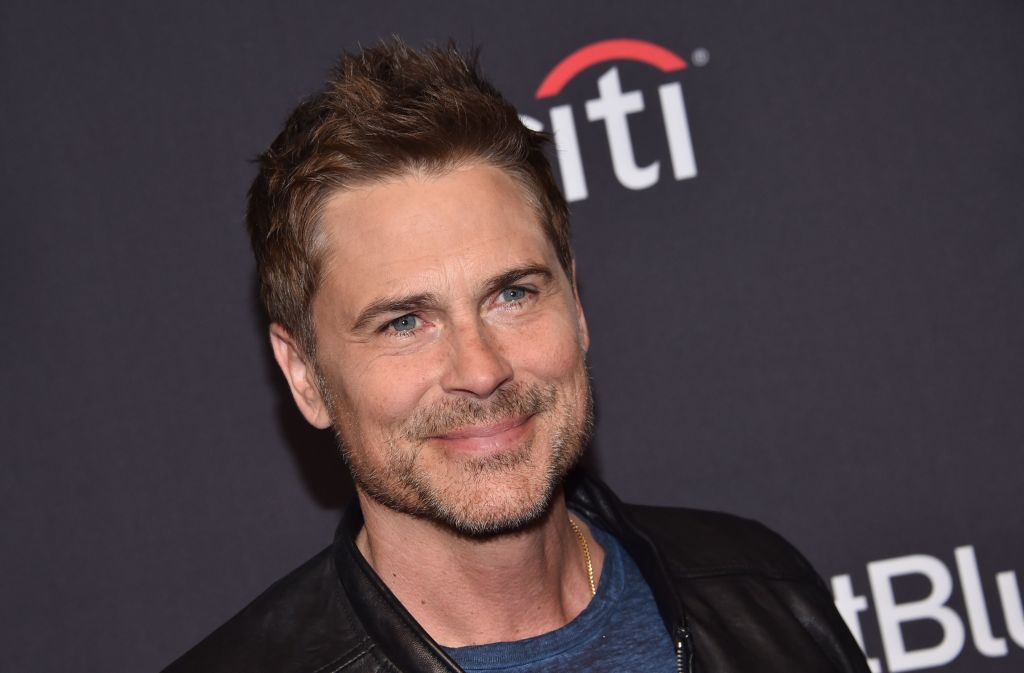 The actor was caught between two roles. He was already in talks to do the CBS show, Dr. Vegas then he was offered to play Derek Shepherd.
"I agreed to meet with the people making Grey's Anatomy. I had read it and loved it — the writing was crisp, real and very entertaining — and it's always been a good idea to hear out talented people," Lowe wrote his memoir, Stories I Only Tell My Friends."'We would be thrilled if you would play Dr. Derek Shepherd,' they said right off the bat. I was torn. Grey's was a much better script; in fact, there was no comparison."
He went with Dr. Vegas because ABC's new shows weren't doing as well as CBS at the time. However, his choice only lasted a month and Grey's Anatomy has made it to 15 seasons.
He later watched it and felt the role wasn't meant for him due to the "McDreamy" nickname
In the early seasons, Dr. Derek Shepherd was nicknamed "McDreamy." It's a beloved nickname but Lowe seemed to be turned off by it.
On an episode of WTF With Marc Maron, Lowe said that turning down Grey's Anatomy "That probably cost me $70 million dollars!" He doesn't seem to regret it.
"But at the end of the day, I watched it when it came out, and when they started calling the handsome doctor 'McDreamy,' I said, 'Yeah, that's not for me,'" said Lowe.
That nickname wasn't always part of the show. It was inspired by Dempsey. "When we were shooting the pilot, Patrick was seriously the most adorable man we'd ever seen on camera," Shonda Rhimes told Oprah Winfrey. "We'd watch the monitor and think, 'Look at his dreamy eyes!' So we started calling him Patrick McDreamy, and it stuck."

Isiah Washington auditioned for the role of Derek Shepherd
There were still other possibilities for who could fill the role of Derek Shepherd. An actor who still made it on the show auditioned for it.
Isiah Washington auditioned to play the surgeon. He didn't get it, but Rhimes liked him so much that when the original actor who was cast to play Preston Burke dropped out she called Washington.
Rhimes also talked about Dempsey's audition for the role. The actor thought that Rhimes hated him because she was so quiet. She revealed what was really going on in her mind.
"He walked into the room and I was like 'Oh my god, he's so dreamy.' I mean seriously," she said at the Paley Center. Why was she so quiet? She was already writing lines for him in her head. "I thought like he's going to say things like 'It was like coming up for fresh air. I was drowning and you saved me.' It's going to be great!"
So Lowe thought CBS would be a better bet because of their track record and turned down Grey's Anatomy. In the end, things seemed to work out for everyone.
Read more: 'Grey's Anatomy': Do Ellen Pompeo and Patrick Dempsey Talk After He Left the Show?
Check out The Cheat Sheet on Facebook!