'Grey's Anatomy': Will Ellen Pompeo Retire From Acting Once the Show Ends?
As Ellen Pompeo goes, so goes Grey's Anatomy – although the very long-running show just got another new lease on life.
The Shonda Rhimes series has been on ABC for 15 seasons, a remarkable run by any measure. It now holds the record as the longest-running medical drama, having beaten out ER when Grey's Anatomy passed 332 episodes earlier this year. Among scripted TV shows, it ranks eighth, just behind another giant, NCIS. The only scripted drama still on the air that has run longer is Law & Order: Special Victims Unit.
Major players like Patrick Dempsey and Katherine Heigl have come and gone, but Pompeo is the constant. She keeps scaring fans by threatening to retire because they know when she decides it's time to stop acting, Grey's Anatomy will stop. She's only Grey, after all. For now, though, the show has at least two seasons left, having just been renewed through 2021.
Ellen Pompeo's career before 'Grey's Anatomy'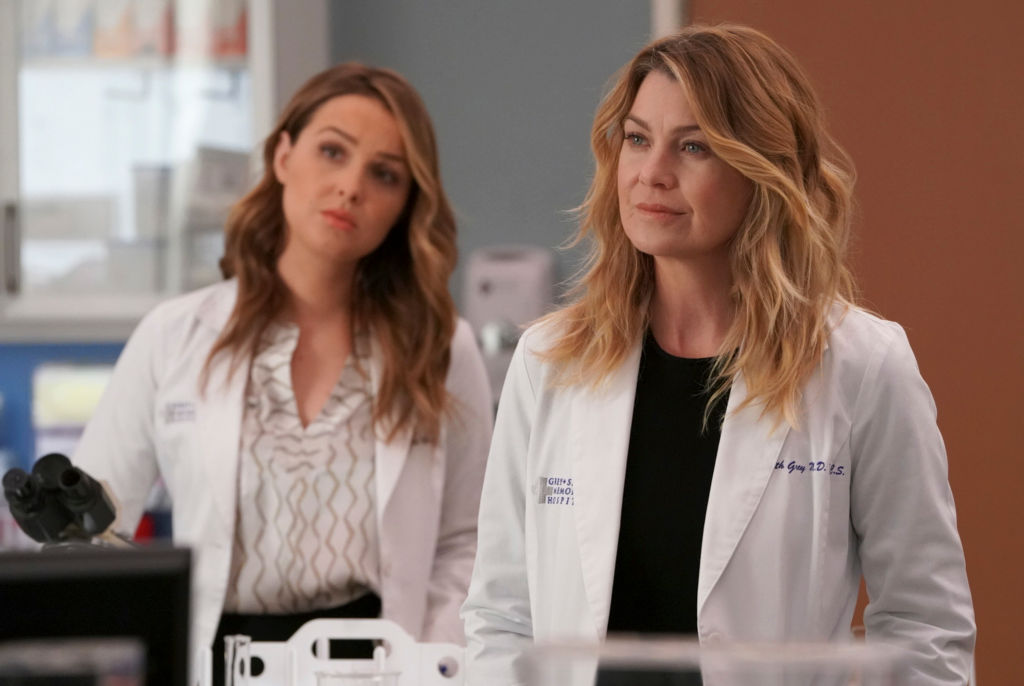 The actress is so closely identified with the show that her Wikipedia page breaks down her career into two sections: before Grey's Anatomy and after Grey's Anatomy.
As it happens, Pompeo got her breakthrough on Law & Order (the original show) in 1996. One of her notable early credits was the underappreciated Moonlight Mile, in which she played Jake Gyllenhaal's love interest. From there, her other credits included Steven Spielberg's Catch Me If You Can and Todd Phillips' Old School.
Ellen Pompeo's career after 'Grey's Anatomy'
Then came Grey's Anatomy in 2005, and everything changed. She became so comfortable with and attached to the show that she has had little desire to work on any other project as an actress. One of her few credits outside Grey's Anatomy has been as a voice on yet another medical show, Doc McStuffins. While Pompeo hasn't landed an Emmy yet, she's TV's highest paid drama actress, making $20 million a year.
That's why in 2014 she said: "I definitely don't have a strong desire to act after Grey's. For the place I am in my life… I don't necessarily want to work for other people."
Will 'Grey's Anatomy' end in 2021?
Immediately after making that statement, Pompeo walked it back, adding, "I try to keep an open heart, an open mind, an open soul and spirit to whatever comes my way, and whatever is meant to be for me will be." She has indicated that once she does stop, she'll give up acting and move behind the scenes to producing and directing. She has already directed two episodes of Grey's Anatomy.
Statements like that make fans nervous because they know Rhimes told E!: "Ellen and I have a pact that I'm going to do the show as long as she's going to do the show. So, the show will exist as long as both of us want to do it. If she wants to stop, we're stopping."
The only thing holding Pompeo back from stopping is that people keep watching. Even after all this time on the air, it's still pulling on strong enough ratings to continue. The just-concluded 15th season had an overall viewership of 9.8 million viewers.
That's down from the peak number of 19.4 million in 2005, but it's important to remember two things: Ratings for most TV are less than what they used to be everywhere. Even the Super Bowl's ratings have been dropping the past few years. Second, 9.8 million viewers are still impressive for a show that has been running for 14 years.
Pompeo told TV Line: "I keep saying, 'I'm ready to move on and I want to stop the show before the ratings go down,' but the ratings never go down! "They go down a little bit, but the fact that we are able to hold our [title as ABC's No. 1 series] is kind of [incredible]."
Every TV show ends eventually, and Grey's Anatomy's time will come. Whenever it does, she'll have had an admirable run. TV Guide quoted Pompeo as saying "Anybody can be good on a show season one and two. Can you be good 14 years later? Now, that's a f—in' skill."