'Grey's Anatomy's' Ellen Pompeo Reveals Her Biggest Surprise When She Became a Mom
Ellen Pompeo of "Grey's Anatomy" talks about confidence and what was most surprising to her when she first became a mom.
Ellen Pompeo of ABC's Grey's Anatomy remains the anchor of the long-running series as Dr. Meredith Grey. Outspoken on a number of topics including pay equality, racism, and politics, Pompeo has also discussed the joys and challenges of parenting her two daughters, Stella and Sienna, and son Eli with husband Chris Ivery.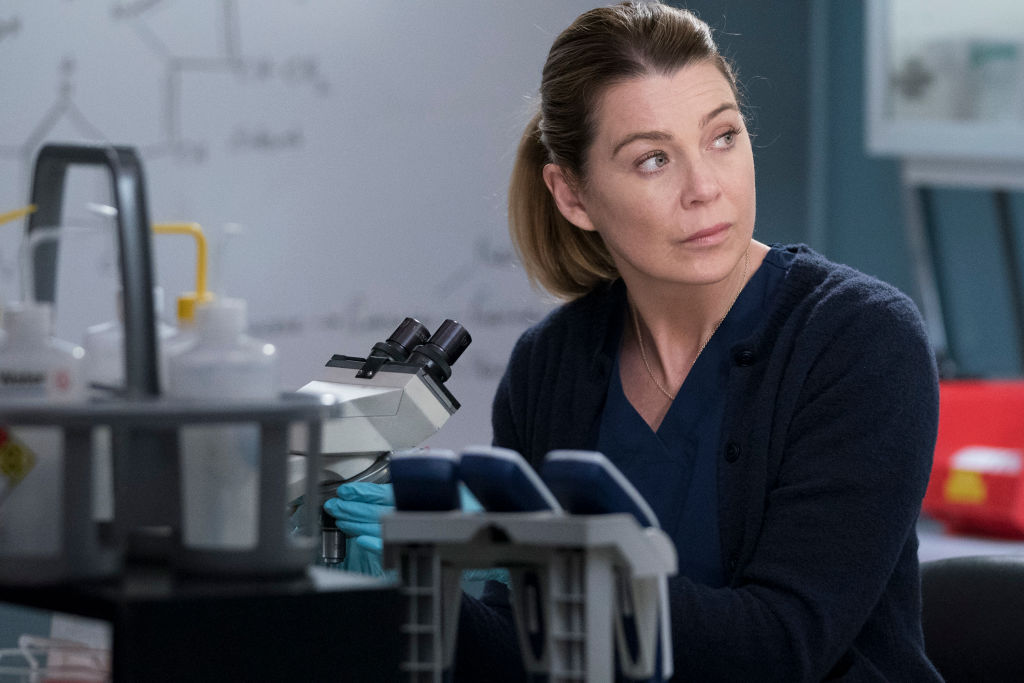 Raising girls
Pompeo consistently advocates for injustices dealing with race and gender, and has been a vocal supporter of the #MeToo movement. She is bringing up her two daughters – Stella, 9, and Sienna, 5 – to bravely use their voice. "When something doesn't feel right or seem right, or you see something that isn't right, speak up. Whether it's your own body or your own experience, or you see someone else doing something to someone else, speak up do not be silent. Don't worry about what people think of you," she said of what she tells her daughters, according to InStyle. "I wish someone had told me that when I was young, but you can't worry about what people think of you, because they are too busy wondering what you're thinking of them."
The actress said it wasn't until later in life that she learned that lesson herself. "I think when we're young—I can't speak for all women obviously, but for myself … I lacked confidence," Pompeo said. "The older I got, and the more experience I had, the more confident I got, and the more I was able to stick up for myself, the more I was able to speak my mind and was able to stick up for other people."
Pompeo is also setting an example for her daughters, negotiating her contract to earn $20 million per year acting, producing, and directing on the ABC medical drama. "I only have a 12th-grade education and I wasn't a great student, but I've gotten an education here at Shondaland. And now my 8-year-old daughter gets to come here and see fierce females in charge," Pompeo told the Hollywood Reporter last year. "She loves to sit in the director's chair with the headphones on yelling 'Action' and 'Cut.' She's growing up in an environment where she's completely comfortable with power."
Surprising intensity
Most women will admit that becoming a first-time mom is a profound experience, and Pompeo is no exception. Even with her strong demeanor, the actress was amazed at the intensity of her feelings and sense of protection over her first child Sienna when she was born in 2009.
When asked what surprised her the most when she first became a mother, she replied, "How my feelings would get even more intense. I'm already a super emotional person, and life can be quite painful for me sometimes because I feel things so deeply, and I feel things even more deeply now that I'm a parent," Pompeo told InStyle. "And it's hard. You know you worry so much about them, and it's really hard. We're living in a crazy, polluted, violent, angry world. There's a lot to be fearful of for them."
Pompeo also felt the need to provide as a parent. After giving birth to Stella in season six of Grey's Anatomy, the actress was mindful of her steady paycheck that she earned from the series. "I had someone other than myself to think about," Pompeo said, according to Newsweek. "I thought, 'Oh my goodness, at 40 years old, where am I ever gonna get this kind of money? And I need to take care of my kid, so I'm gonna stay.'"
Building confidence
Pompeo believes that confidence is built through action, something she instills in her children. "I try to get them involved in a lot of things because I think if you know how to do a lot of things… that's how you get confident… Whether it's making pancakes, whether it's learning double dutch, whether it's drawing—whatever it is, just try a lot of different things. When you're good at things, you have confidence," she said.
Her own confidence has surely paid off, where she is one of the highest paid women on television due to her savvy negotiating skills and knowing her own self-worth. "I've finally gotten to the place where I'm OK asking for what I deserve, which is something that comes only with age," Pompeo said, according to Today.
See Ellen Pompeo on the premiere of ABC's Grey's Anatomy on September 26!