'Groundhog Day': 5 Reasons to Watch This Classic Movie
Groundhog Day — it's one of our country's most obscure holidays. And it's also the subject — at least partially — of Harold Ramis's irreverent comedy, Groundhog Day. Every year on February 2, the people of Punxsutawney, Pa., gather around a rodent and wait to learn if he's seen his shadow. Whether he does or not is apparently a pretty good indicator of how much longer we'll have to suffer through winter. It's one of those idiosyncratic moments we've all come to accept as completely normal.
If you haven't seen this 1992 classic, here's a breakdown of the story: Phil Connors (Bill Murray) — a snarky, egotistical weatherman — travels with his crew to Punxsutawney to do a story on the holiday. He encounters a variety of characters, from old high school classmates to incredibly dedicated groundhog fans, but all in all the day seems relatively innocuous. Until he wakes up the next morning, and it's February 2 again. And again. And again. And Phil has to figure out why he's being forced to relive the same day in perpetuity before he can break the monotonous cycle.
While the premise is entertaining in and of itself, the details in Groundhog Day are what truly set this comedy apart. Here are five reasons to revisit Groundhog Day.
1. Bill Murray gives a career best performance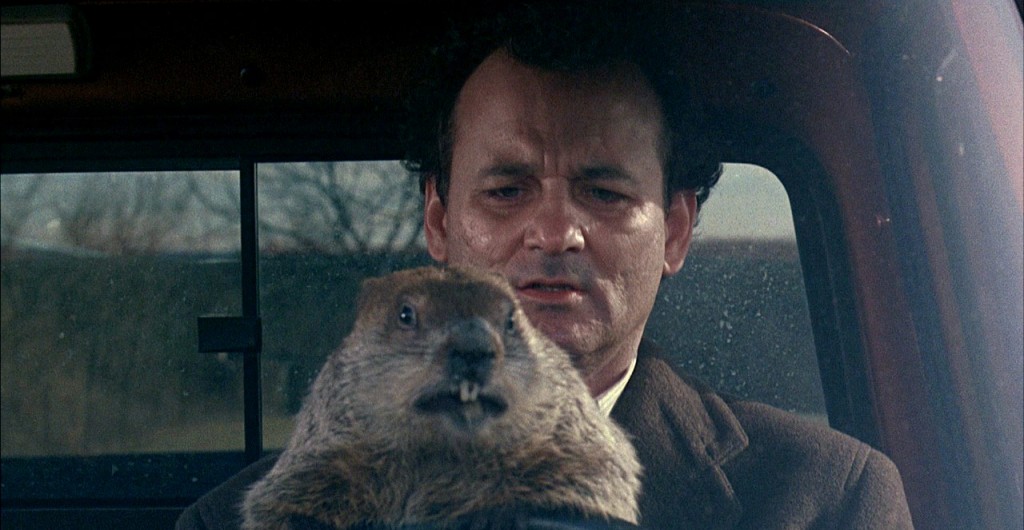 Bill Murray is, to many film fans, a true comedy legend. And his decades-long career is full of memorable performances in films like Ghostbusters, Caddyshack, The Royal Tenenbaums, and Lost in Translation. But you'd be hard-pressed to find a better role for Murray than the one he has in Groundhog Day. In some ways, it feels like he was born to play Phil Connors. And indeed, the movie came to fruition largely because Harold Ramis and co-screenwriter Danny Rubin envisioned Murray in the lead role.
As Phil, Bill Murray has an incredibly difficult job — he has not not only make Groundhog Day funny, but break the monotony of the same sequences happening again and again. And Murray is more than up to the task — Phil's reactions to reliving the same day range from incredulous to numb; from reckless to reflective. Despite having to find a reason for why he's been forced into this Pennsylvanian purgatory, Phil seems resistant to change. So his revelation at the end of Groundhog Day — that his life isn't just about him – feels all the more remarkable. Though Bill Murray has received greater accolades for his other work, his performance in Groundhog Day is one we should treasure.
2. It's a surprisingly edgy comedy
Most mainstream comedies aren't built around an existential crisis. But Groundhog Day isn't like most mainstream comedies. Though parts of it are very fluffy — it has elements of slapstick, deadpan, and romance — the movie is, in a lot of ways, not a traditional Hollywood film. Phil reacts to the realization that he's stuck reliving February 2 in ways that many would classify as destructive. From driving his car off a cliff to dropping a toaster into his bathtub, he pretty much runs the gamut with methods of suicide. And when that doesn't work, he decides to try armed robbery.
Ultimately, Phil's real problem isn't that he's stuck in Punxsutawney — it's within himself. And that idea, while not entirely new to Hollywood movies or even comedies, isn't something we see everyday. Groundhog Day ends up being about more than just a funny story about a guy down on his luck. It's a reminder that we're all, in some ways, going through the motions — that we could all use a little time to reflect on what we want our life to mean. The fact that we can laugh about that makes it all the more meaningful.
3. It's full of memorable moments
"Am I right or am I right?"
"Don't drive angry."
"It's gonna be cold, it's gonna be grey, and it's gonna last you for the rest of your life."
If you've seen Groundhog Day, then you're probably already laughing. If you haven't, then you've been introduced to just a sample of the film's unforgettably funny moments. And it has a lot of them. What makes Groundhog Day especially funny is that there are layers of comedy. There are one-liners that make you laugh out loud, and moments that are built on the repetitive nature of Phil's life, iterations on a theme that become increasingly humorous. With a uniformly great ensemble cast led by Stephen Tobolowsky and Andie McDowell, there are so many memorable moments in Groundhog Day, you'll find yourself struggling to pick a favorite.
4. It stands the test of time
A lot of great comedies feel tied to a certain place and time. They feel fresh and modern when they're first released, but as the years go by they begin to feel dated. Though Groundhog Day was released more than 20 years ago, something about it still feels timeless. Sure, we don't really use clock radios anymore, and the clothing is a little bit outdated. But from Phil Connor's general discontent with the world to the hilariously eccentric townspeople he meets in Punxsutawney, Groundhog Day still feels simultaneously surreal and strangely grounded in realism. Whether you're re-watching it or seeing it for the first time, the jokes still feel fresh — and the story refreshing. And let's be honest, "I've Got You Babe" has never not been annoying.
5. It's one of the best comedies of all time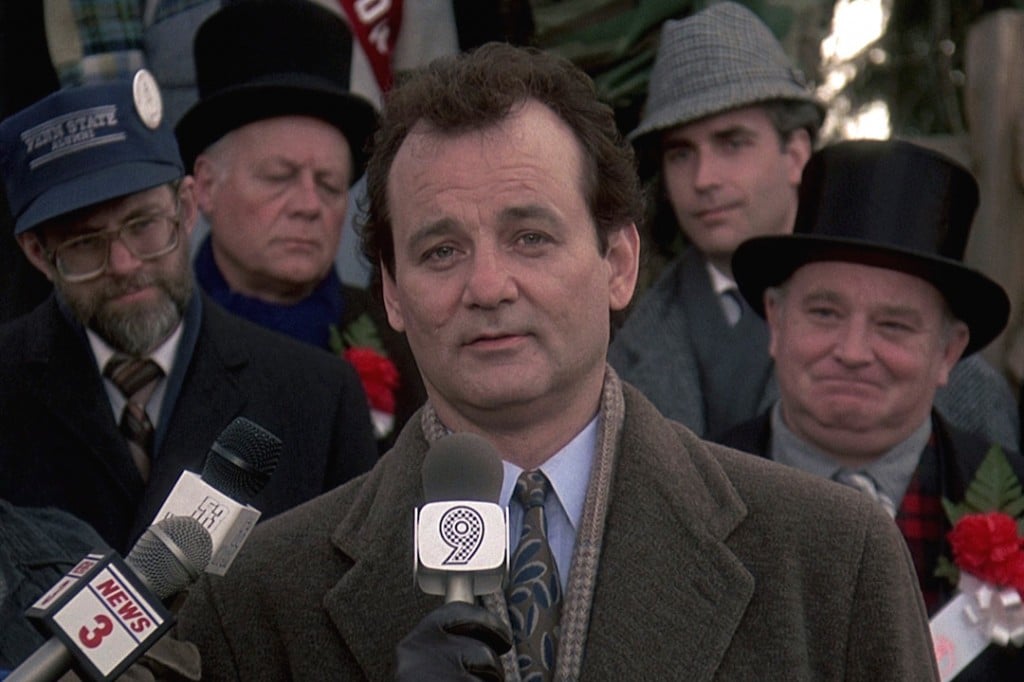 It's ranked on numerous "best of" lists. It has a 96% approval rating on Rotten Tomatoes. And it's been archived in the National Film Registry. While Groundhog Day wasn't universally adored when it first hit theaters in 1993, it's become a classic to many film fans and critics. That's because it works on so many different levels and is so fulfilling at the sum of its parts — it's funny and poignant, with a stellar script and cast. And it's unique — a film that makes us forget about our lives and reflect on them. Whether you're celebrating February 2 or just looking for a reason to watch a great comedy, you can't go wrong with Groundhog Day.
More from Entertainment Cheat Sheet: