'Bringing Up Bates': Fans Troll Chad and Erin Paine After Announcement of Baby Number 4: "Having babies becomes an addiction"
Bringing Up Bates stars Erin and Chad Paine are about to welcome their fourth child. Erin and Chad recently announced the new addition on their Instagram page. Some fans were happy, but others had a few choice words for the couple. Here's what fans on Instagram had to say about Chad and Erin Paine having a fourth baby.
Why Chad and Erin Paine wanted a fourth child
Chad and Erin said they desired another child so their young children could have another playmate. Apparently, they wanted each child to have a sibling to interact with, and four seemed like a good, even number. Here's what the parents posted on their Instagram page:
Having one baby changed our lives, but we knew Carson needed a sibling, and after we met our little Brooklyn it was clear she needed one too! I guess Everly just lucked out! God always has the best plan, and we're so grateful to get to be a part of raising these gifts. Baby number four is already so loved and kissed constantly! Life is fixing to be even crazier, with more laughs and more love. We are celebrating every moment.
Fans think families like the Bates and Duggars value women based on how many children they can give birth to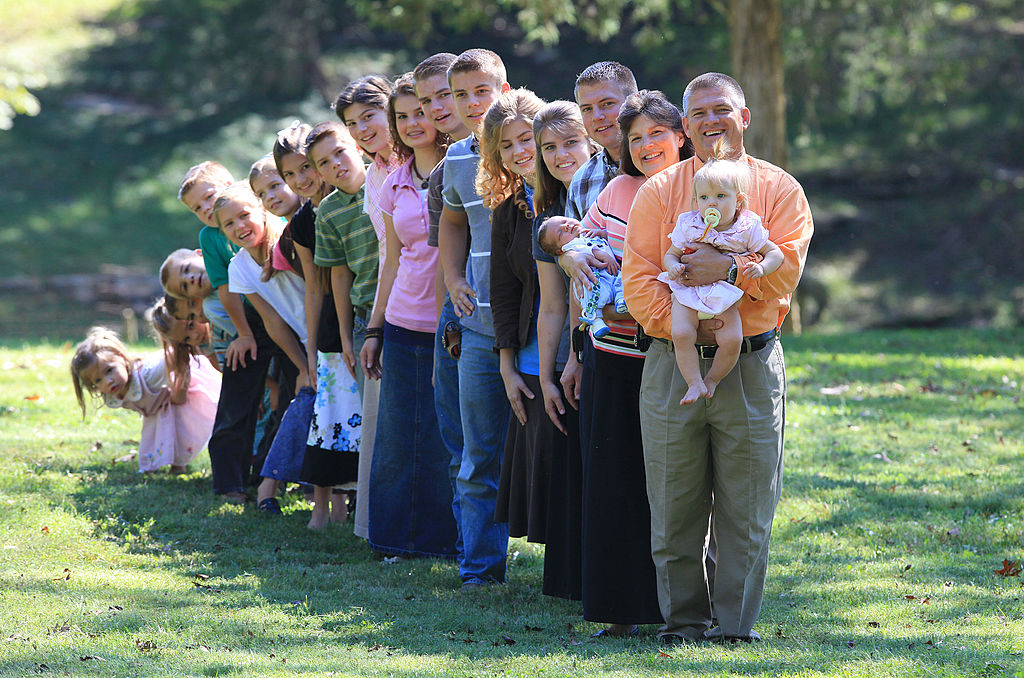 One Bringing Up Bates viewer thought it was troubling that families like the Bates and Duggars seem to place a higher value on women who can give birth to a lot of children. Here's what one fan said about their tendency to keep having children at all costs:
Ya'll acting surprised by the news. These girls were raised to believe their value comes in how many kids they can pop out. I'm sure all the siblings compete against each other. It's sad that they can't enjoy the kids they have and just want to keep having more and more. Having babies becomes an addiction. Look at the Duggar mom. Kept having kids even at the risk of her own health and through her pregnancy addiction she lost the last one.
Another commenter suggested Erin and Chad are having children too close to each other
Bringing Up Bates viewers also commented on how soon women in the family give birth to each of their children. One person on Instagram thought it was too soon for Erin to be having another child. "Isn't the other baby only like 3 months old?" she posted. Another commenter said the couple is going to need to splurge on a new house soon. "Congratulations!!! Y'all are gonna need a bigger house!!!!" he wrote.
Other fans sent positive thoughts
Although there were some negative comments, others wished the couple well and some posted Bible verses. One commenter said she had a feeling Erin was pregnant when she saw pictures from her sister's wedding. "I was thinking you had a maternal glow in your sister's wedding pics," she posted. Others posted congratulatory messages and commented on how nice Erin looks despite the fact she's the mother of three and one on the way.
Read more: 'Counting On': Why Some Fans Want the Duggars to End the Show
Check out Showbiz Cheat Sheet on Facebook!