'Guardians of the Galaxy 3' Will Include Major Deaths Teases Director James Gunn
Director James Gunn just dropped some a big tease about Guardians of the Galaxy Vol. 3. During a Q&A session on social media over the weekend, Gunn revealed that a major death was going to happen in the franchise's third installment. Gunn did not say who will be killed off, but it has sparked a bunch of new theories about which character will meet their untimely end.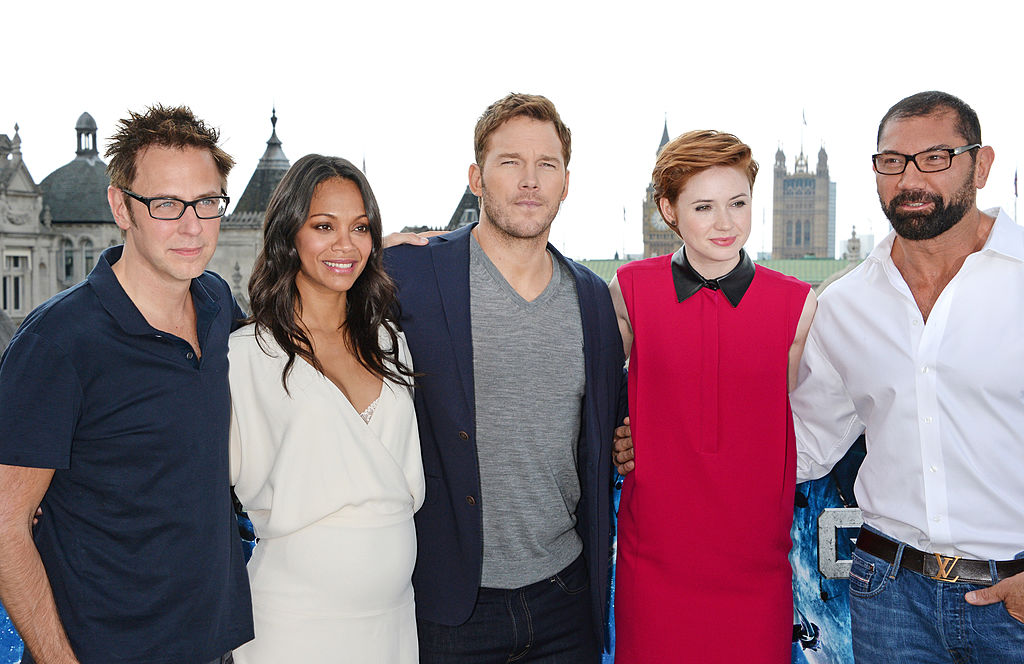 Gunn drops major 'Guardians of the Galaxy' spoiler
Marvel usually keeps a tight lid on spoilers when it comes to upcoming projects. Gunn, however, is bucking that trend and might be the most accessible director in the entire Marvel Cinematic Universe (MCU).
Gunn regularly hosts Q&A sessions on social media and never shies away from answering some of the toughest questions from fans.
This weekend, Gunn hosted another session in which a fan asked him about a potential death in Guardians of the Galaxy Vol. 3. In response, Gunn admitted that he cannot recall the last time he watched a comic book film that did not feature at least one person dying, which just about confirms that there will be more deaths to come.
"I can't remember ANY comic book film where someone didn't die!" Gunn shared.
Gunn could easily be referring to the death of minor characters, which happen all the time in the MCU. But his track record might indicate otherwise.
After all, this is the same director who (briefly) killed Groot in the franchise's first movie. He also wrote Yondu's (Michael Rooker) death in Guardians of the Galaxy Vol 2.
With that in mind, it is entirely possible that we will see a major character get the ax in the third film, though who is on the chopping block remains a mystery.
Which 'Guardians' character is most likely to die?
When looking at the major characters in the Guardians of the Galaxy franchise, there is one who is probably more likely to get killed off in the upcoming film.
According to Comic Book, the most likely character to die in Guardians of the Galaxy Vol. 3 is Rocket Raccoon (Bradley Cooper). The character had a prominent role in Avengers: Infinity War and Avengers: Endgame, which could be setting the stage for his exit in the near future.
Gunn has previously revealed that he sees a lot of similarities between himself and Rocket. So what better way to pay tribute to the fan-favorite than give him a perfect farewell in Vol. 3?
That said, it is entirely possible that Gunn is trying to throw fans off the trail and does not plan on killing off anyone major in the new movie.
Either way, only time will tell what Gunn has planned for the group of superheroes.
What's ahead in 'Guardians of the Galaxy Vol 3'?
Gunn has not revealed too many details about his upcoming project, but we do know that Guardians of the Galaxy Vol. 3 will be drastically different than the sequel.
Although a lot of the same characters are returning for the third outing, a few of them have undergone massive changes. Gamora (Zoe Saldana), for instance, is not the same hero we watched develop over the first two movies.
The Gamora that we know died in Infinity War and a previous version of the character will be featured in Guardians of the Galaxy Vol. 3.
That means the romance that developed between Gamora and Peter Quill (Chris Pratt) will be pretty much nonexistent in the movie, which could make for some interesting scenarios.
There is also the fact that Rocket survived Thanos' finger snap and was left stranded on Earth while the rest of his team was turned to dust. And as one fan pointed out, Rocket now has more pop culture knowledge than Quill, providing Gunn with plenty of comedic material.
We cannot wait to see what Gunn comes up with, but it is going to be a long time before we see Rocket and Star-Lord back in action. Marvel has not announced a release date for Guardians of the Galaxy Vol. 3.
The next movie in Phase 4 of the MCU is Scarlett Johansson's Black Widow, which is scheduled to open in theaters on May 1, 2020.