'Guardians of the Galaxy Vol. 3': James Gunn Dishes on What's Next
With Avengers: Infinity War taking the world by storm and Guardians of the Galaxy Vol. 2 having been a big summer 2017 hit, many fans are already looking ahead to Guardians of the Galaxy Vol. 3. Director James Gunn recently confirmed that to be the title, remaining uniform with his second installment, but only a small number of guaranteed characters or plot points at this time. Warning: some spoilers ahead for Infinity War.
Gunn has already started chatting about the third film in his trilogy, and what could be in store for our favorite galaxy-saving heroes. We gathered the best information from Gunn himself to answer some of the most pressing questions about the next Guardians of the Galaxy movie — including a possible cameo from a major star (page 5).
Is Ayesha returning for the third installment?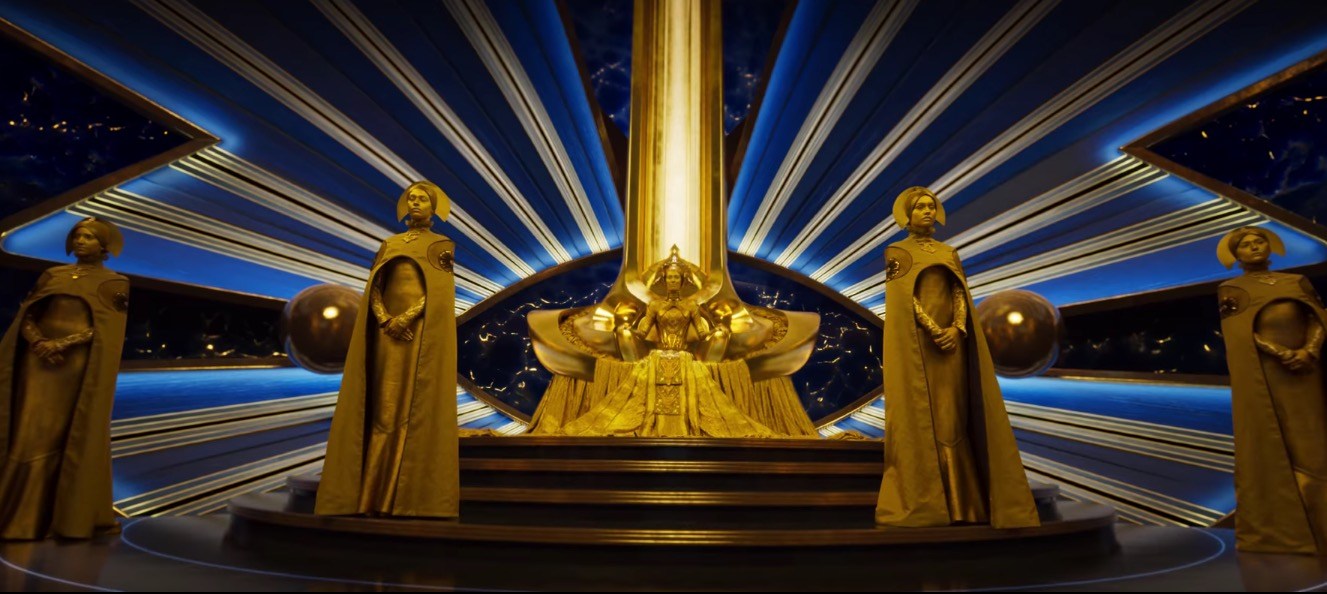 While the character of Ayesha, the gold-skinned quasi-villain of Vol. 2, was on the slightly underdeveloped side, it's sounding like she may be getting a second run at it in Vol. 3. According to Gunn, he is expecting that actress Elizabeth Debicki will be reprising the role as the high priestess of the Sovereign.
She should have a serious role to play in the film as well. In the post-credits scene following Vol. 2, there was a massive tease for the first appearance of Adam Warlock in the franchise. The cocoon that Ayesha merely referenced as "Adam?" Yeah, that contains Warlock, who has a relationship to Ayesha in the comics.
Hopefully, we'll get a bit more in-depth explaining of her character and motivations.
Next: The new character from the after-credit scene

What is Adam Warlock's role?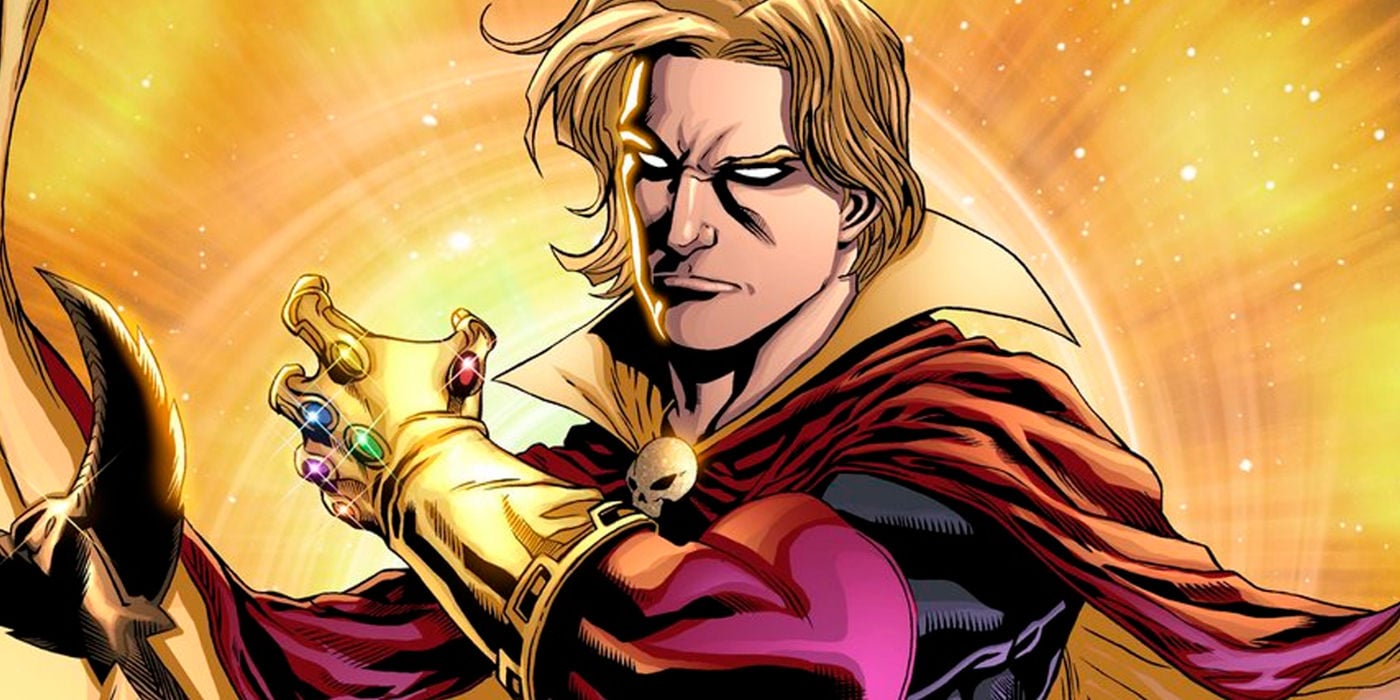 Speaking of Warlock, we know he will have some role in the movie — the post-credits scene from Vol. 2 made sure of that. But what will that role be? Will he end up joining the good guys in some way, or will he be a tool used by Ayesha to help track them down for her?
In the comics, Warlock was a complicated superhero that was created by an ill-intentioned group of researchers that called themselves the Beehive. He broke free of his captors, fought against Rhodan, defeated himself from the future, and encountered the Soul Gem — the final Infinity Stone that has yet to show up in the Marvel Cinematic Universe (MCU).
Will Warlock have some tie to the Soul Stone? Or will Gunn create a new path for the character? It seems as though he isn't afraid to rewrite the story a bit.
Next: The elephant in the room with Infinity War
Who is going to return from the original cast?
Fans left the theater with a pit in their stomach after seeing Infinity War, having to watch as Marvel cleared the roster of their favorite heroes. Every single member of the Guardians of the Galaxy has died with the exception of Rocket and Nebula. But this is a two-part movie, and the second installment will hit theaters well before Guardians of the Galaxy Vol. 3. The better question might be which of the characters that died in Infinity War won't return?
Well, at least for now, Gunn is letting you know to expect all of his primary characters to return. The director confirmed that Peter Quill, Gamora, Drax, Groot, Rocket, Nebula, and Mantis are all expected to appear in Vol. 3. That can change, of course, and the one notable surprise is that Gamora could somehow return. But don't put anything past Marvel here.
Next: We want more of this
Will we see flashbacks of Yondu and Peter?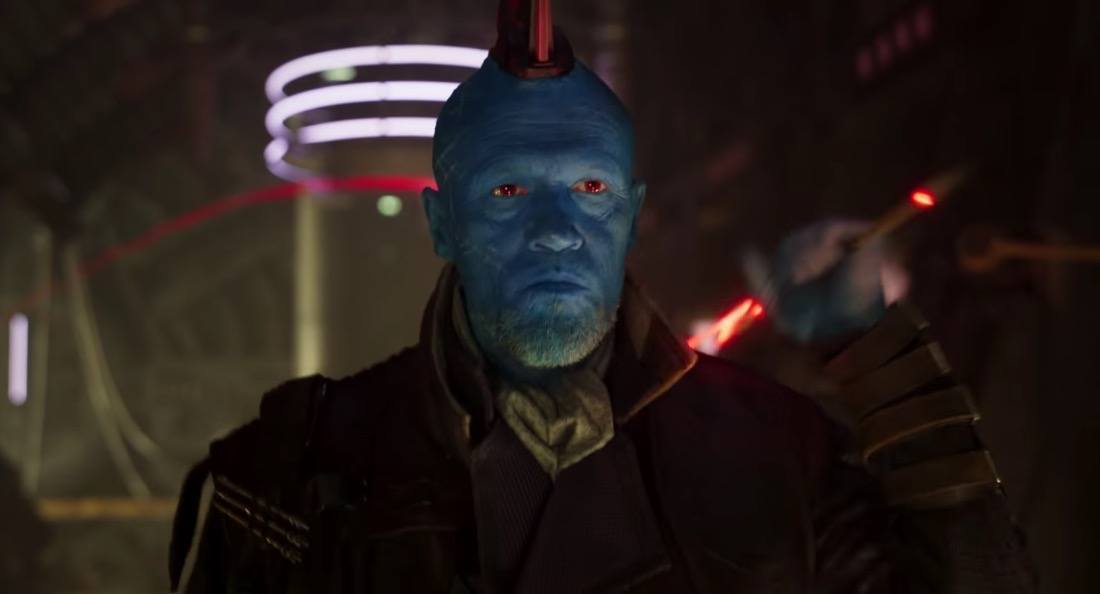 Each of the first two movies has begun with some sort of flashback sequence. In the original Guardians of the Galaxy, we saw a young Peter dealing with his mother losing her battle with cancer. In Vol. 2, it was Peter's mother spending time with — and falling in love with — Ego. So should we expect to see Michael Rooker return as Yondu for some flashback sequences in Vol. 3? Gunn says not to expect it, at least beyond a possible opening sequence that has yet to be determined.
Vol. 2 expanded what we knew about Yondu's relationship with Peter, painting him as more of a "tough love" father-figure than a black-hearted ravager that once considered feeding the young boy to his crew. It felt a bit like retconning some of the stuff that was established in the first film  — remember when Yondu was seconds away from killing Peter for stealing the orb? — but it was a big part of the heart of the movie.
If we don't learn more about their relationship and how it shaped Star-Lord, that's really a shame.
Next: That big star that may be involved
Luke Skywalker in Guardians of the Galaxy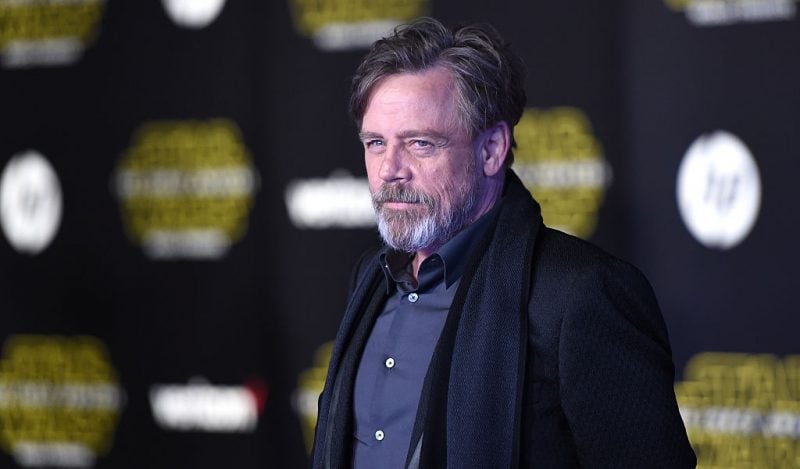 We don't have a ton of details about who will play new characters in the third GOTG movie, but Gunn hasn't gone out of his way to hide his interest in one big star: Mark Hamill. Prompted by a fan, Gunn and Hamill began having a casual conversation on Twitter in a joking tone about Hamill being brought in as a character for Vol. 3. In typical Hamill fashion, he ended it by telling Gunn to private message his contact info so they could sit down for coffee and chat.
And maybe they never had that cup of coffee. Or, maybe they did and Gunn revealed that he was just joking around and didn't have a part for Hamill in the movie. But let's go ahead and imagine that the two men did come to some sort of agreement. Could Hamill play some sort of villain? Could he simply be behind the scenes, doing voice work for a CGI character? After all, the famous Star Wars actor has become known for his work as the Joker in the Batman cartoons. We're going to cross our fingers this crossover happens.
Next: Canon from the first film might have to be broken.
Will they change Gamora's past?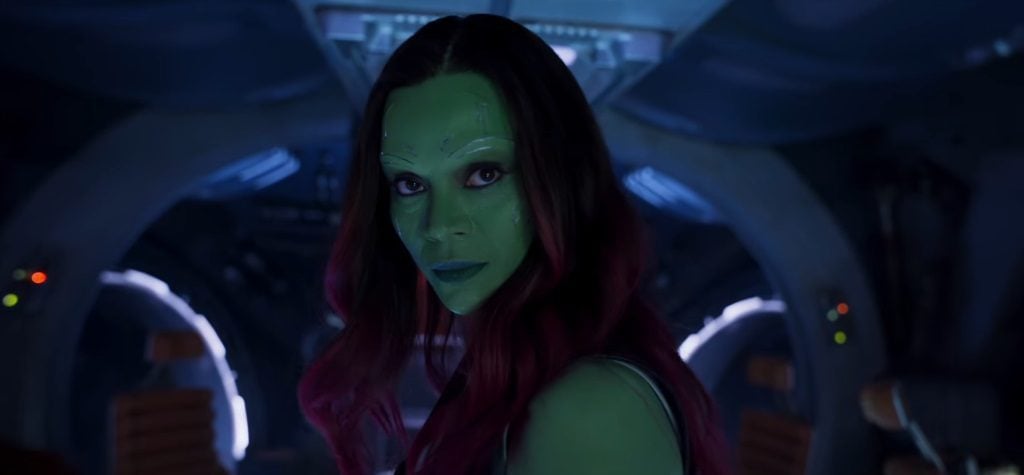 Gunn lamented that part of the story for Vol. 3 may have to break the canon that he established in the first film. What does he mean by this? Here are his words:
I did something in the first movie of Guardians where it was in the background but it was distinctly there, and people know that it's there. And I'm like goddammit. I have a really good storytelling reason for breaking the canon, and I stayed up last night figuring out if I'm gonna do it or not. I still don't know.

In the first movie, there is the mugshot sequence where the characters are going through the mugshots and having their picture taken. And the Nova Corps has information about each of the characters coming up on their machinery.
In the mugshot sequence, we see that Gamora is the last survivor of the Zehoberi people and has 12 counts of murder on her record. In Infinity War, Thanos mentioned that after killing half the people on her planet they're now thriving. This is likely what Gunn is referring to, in that he needed to find a way to fix that plot hole. Or will they just ignore it, assuming she remains dead in Avengers 4?
Next: This is when you can expect to see the Guardians again in their own feature film.
When will the movie be released?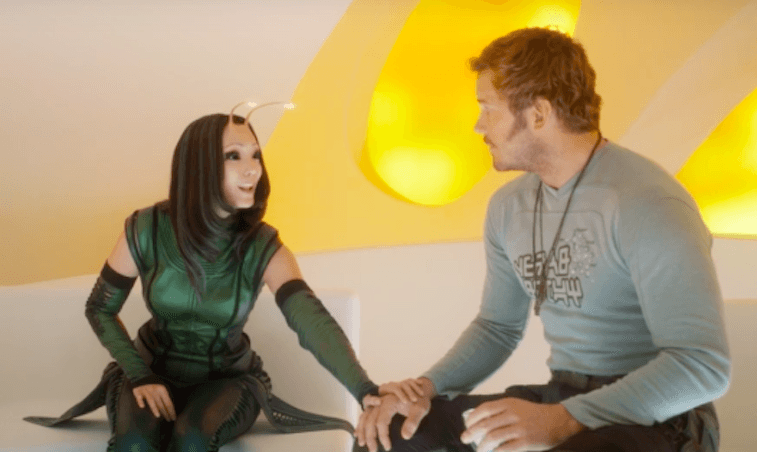 The movies that the MCU have on tap for us in beyond Infinity War have us excited, with Avengers 4 representing the culmination of a lot of what has happened in the last 10 years for these characters. That said, Marvel hasn't looked too far beyond that as of yet. The MCU is still finishing out Phase Three, which began with Captain America: Civil War in 2016. Still remaining in Phase Three are Ant-Man and the Wasp, Captain Marvel, and Avengers 4.
The only approved movies that we already know about after that are the Spider-Man: Homecoming sequel and the third Guardians of the Galaxy film, and according to Gunn you can expect to see the Guardians back on the big screen in their third film in 2020.
Next: The secret sauce that made the first movie work so well.
 What do we know about the soundtrack?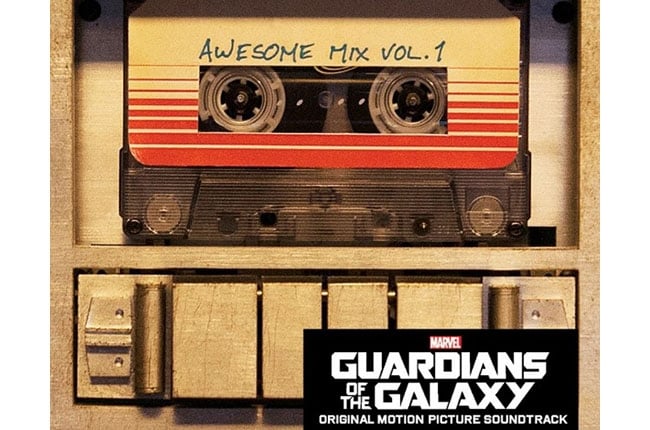 One of the things that made the first Guardians of the Galaxy film such a major success was the outstanding soundtrack. Featuring such classic hits as Blue Swede's "Hooked on a Feeling," The Jackson 5's "I Want You Back," and Marvin Gaye's "Ain't No Mountain High Enough," fans were sucked in by the throwback music and how they made you feel about Peter Quill's relationship with his mother.
Vol. 2's soundtrack was good, although probably not as good as the first, and prominently featured Looking Glass' "Brandy (You're a Fine Girl)." So what can fans expect for the soundtrack for Vol. 3?
Gunn joked on Twitter that he has the list narrowed down to 181 songs, and that list could get even longer. But since he has time before the movie hits theaters, we'll give him some time to get the music figured out.