Gwen Stefani Deserves Love with Blake Shelton After 'Hell and Torture' Gavin Rossdale Put Her Through
It's only been a couple of years, but it's already hard to picture Gwen Stefani and Blake Shelton without each other. This adorable pair is one of the most beloved couples in Hollywood thanks to how genuine their love is. Everything from their sweet quotes about their relationship to their body language proves that Gwen and Blake are the real deal.
But not too long ago, both halves of this whole were married to other people. Blake Shelton was in a high-profile marriage with fellow country star Miranda Lambert (before that, he was married to longtime girlfriend Kaynette Gern). Meanwhile, Gwen Stefani and Gavin Rossdale had one of the longest-lasting relationships in the music industry. Gavin and Gwen were married from 2002 to 2016 and have three children together.
People may question if these two left their significant others for each other. But don't forget Gavin Rossdale is the one who ruined everything first.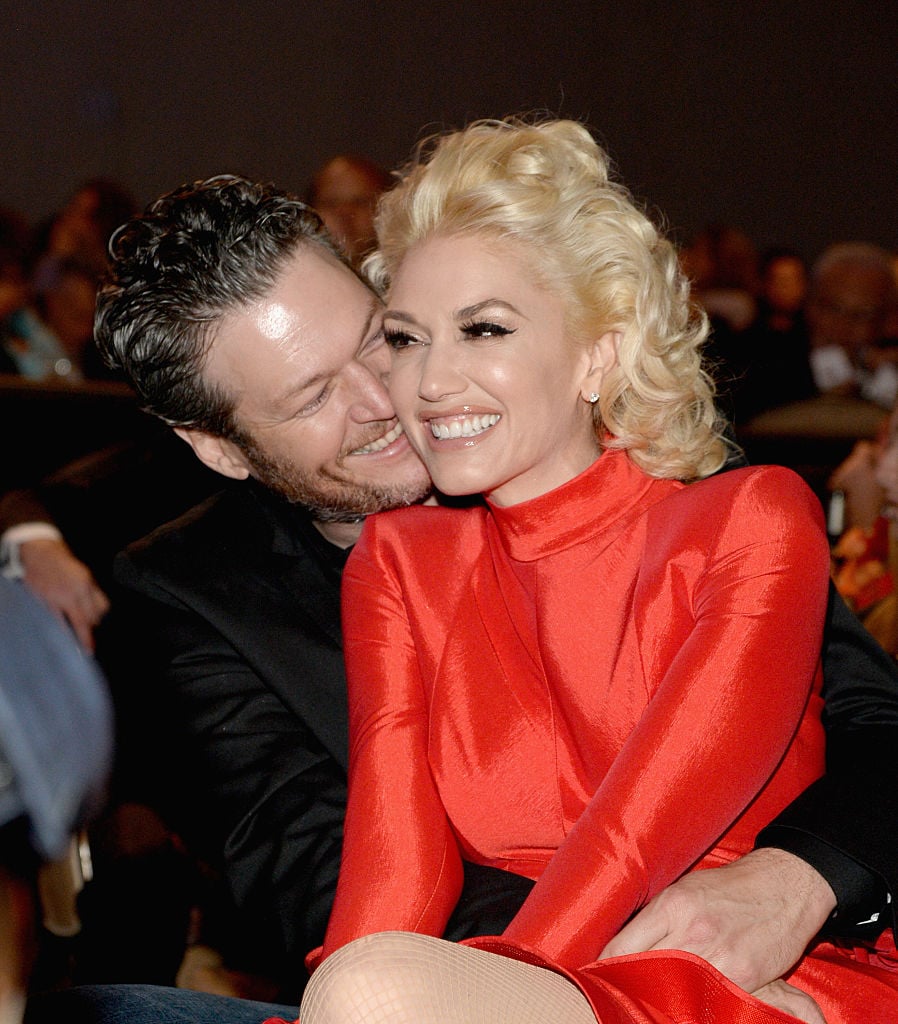 Gavin Rossdale broke Gwen Stefani's heart when he cheated on her
Gwen Stefani will never forget the day she found out Gavin Rossdale was being unfaithful to her with the family nanny. As she revealed to Harper's Bazaar, "It was the beginning of hell." She went on to say the next several months were "hell" and "torture" for her as she discovered her husband would betray her that way.
Stefani took no time leaving Rossdale and moved in with her friend to start sorting through the complex emotions she was feeling. "My dreams were shattered," Stefani said. "All I wanted my whole life was to have babies, be married, like what my parents have."
Gwen Stefani lost more than just her husband
It wasn't just the loss of love that shattered Gwen Stefani in the wake of her divorce—it was also being forced to share custody of her three kids, Kingston, Zuma, and Apollo.
"It was so insane because not only did my family break up, but then my kids are taken away like half the time, so that was really like, 'What?! What did I do?'" Gwen said of sharing custody. Not only did she have to live without her husband, she also had to adjust to life as a part-time mom. Which is not what she wanted.
Blake Shelton was there to comfort Gwen Stefani through hard times
It's not like Blake and Gwen were cheating on their former partners while they were still married. Instead, these two Voice judges leaned on one another while they were going through the same difficult time.
"It was like being handed this gift of a friend who was going through the exact same thing at the exact same time," Stefani explained of their unlikely friendship.
Eventually, that bonding went deeper than just being close friends and romantic feelings developed between the pair. While many fans couldn't figure out what the two saw in each other or assumed it was just a rebound, Blake and Gwen proved them all wrong by staying together against all odds.
Now fans are excited for Blake Shelton and Gwen Stefani to announce a wedding any day. It just goes to show that even the biggest tragedy can lead to something good.