Gwen Stefani on Verge of Major Comeback With 2 New Albums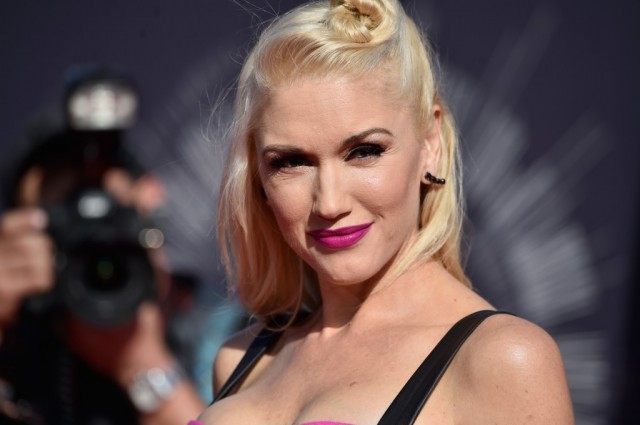 Gwen Stefani has been mostly focused on motherhood and her L.A.M.B. fashion line in recent years, but now, it looks like the busy singer will be returning to the music scene in a big way. According to MTV News, Stefani is poised for a major pop comeback with two new albums reportedly in the works.
The artist-turned-fashion designer is already re-entering the spotlight with her turn as a new judge on upcoming season of The Voice. But apparently, adding the show's demanding filming schedule to her already jam-packed list of projects hasn't interfered with her plans for new music. If anything, it seems all that time among aspiring musicians helped get her creative juices flowing, as Stefani has just confirmed that she's working on her first solo venture since 2006's Sweet Escape.
The artist told MTV that she's been "thinking about music a lot" but has also officially returned to the studio to work on new material. In addition to working on her first solo music in eight years, she's revealed that she's also developing a new album with her band, No Doubt. The group last dropped new music in 2012, with the release of their LP Push and Shove. It marked the group's first record in over a decade, since 2001's Rock Steady.
"At this point I'm thinking about both, I can do both," Stefani said of the projects to MTV News. "And it's just an amazing time; so many opportunities. I'm going into the studio tonight with Pharrell [Williams], I'm going to be writing and also just seeing what comes along my way. I've been recording a few things."
Stefani's Voice co-star Pharrell, for his part, has already expressed excitement over some of those new recordings. "You'll never believe that she does not look her age, she doesn't look like she's had three children — but that's the cool part, she is her age and she's had three children and she's killing it," he said, per MTV. "When I tell you she's killing it, it's another level. Gwen is somewhere else."
It wouldn't be the first time the two had a successful collaboration. The artists previously worked together on her 2005 smash track "Hollaback Girl." Then again, Pharrell-produced songs are almost always a safe bet to become hits. He recently added yet another top 10 track to his resume with the recent Ed Sheeran single "Sing." He also produced Miley Cyrus's latest album, Bangerz, a record that he actually referenced while talking about Stefani's new music.
"The last time I said this about Miley [Cyrus], everyone was like, 'What? That's Hannah Montana,' and I'm like, 'What? I'm trying to tell you," he said. "All I know is what I feel and what I'm convicted by and I can tell you that Gwen is on something else right now."
Stefani's new material likely won't cause quite as much controversy as Cyrus's did, but fans should still be prepared to see a lot more of her in the coming months. With the upcoming Voice premiere, No Doubt's first live performance in two years scheduled for later this month, and now, dual albums on the horizon, it looks like she's set to garner plenty of attention anyway.
More from Entertainment Cheat Sheet:
Want more great content like this? Sign up here to receive the best of Cheat Sheet delivered daily. No spam; just tailored content straight to your inbox.