Gwen Stefani: The "Weird" Thing About Being on 'The Voice'
The news is out: Adam Levine has bid farewell to The Voice, and Gwen Stefani will take his seat (literally and figuratively) in the show's seventeenth season. Though responses to Gwen Stefani's return to the show have been mixed, as the word nepotism seems to hover around the predicament, the singer-songwriter is happy to be back.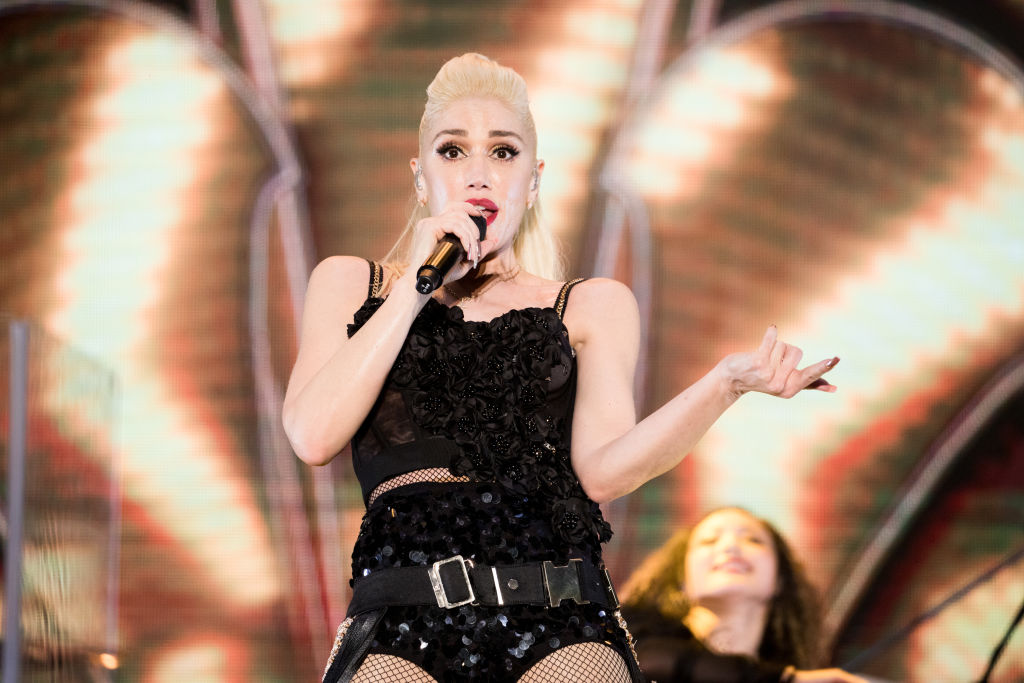 Gwen Stefani served as a coach on The Voice in seasons seven, nine, and twelve, and as a part-time advisor on seasons eight and ten. Thus, this isn't Gwen Stefani's first rodeo. However, according to Gold Derby and Ranker, the "Hollaback Girl" singer wasn't the most admired coach.

Many felt that Stefani focused too strongly on the artists' images, despite the show's supposed intent to do the very opposite, while others cite her lack of vocal prowess as a strike against her coaching competency. However, either way, Stefani is back, and she means business. Hopefully, she will reorient her mission in the upcoming season to better align with "the voice" objective (pun intended).
During a recent interview on The Talk, Gwen Stefani talked about her relationship with Blake, how their dynamic may play into the show, and some of the "weird" aspects of serving as a coach on The Voice.

Gwen Stefani talks 'The Voice'

During her time on The Talk, Stefani explained that while she's not a very competitive person, she will "pretend" like she is while on the show. Hopefully, she's a good enough actress to fake such a performance (especially now that she's given away her secret).
While talking about feigning a knack for fierce competition, Stefani explains why it can be weird to serve as a coach on The Voice. She stated:

"It's also weird to sit on a show and pitch yourself. To be like, 'and then I did this, and then I did that. You're like, 'that sounds so dumb' but you're trying to get people to pick you, so you're like, "Yes! I wrote a hit, so you should pick me."


YouTube (Celeb 4 U)
Gwen Stefani notes the very nature of The Voice as the show's most bizarre aspect, yet also seems to acknowledge that it's one of the show's greatest attributes. She seems to smile and nod in agreement with Sara Gilbert who explains that "you have to" be that way to succeed on the show.
Gwen Stefani will definitely need to pitch herself come season seventeen, for she's up against Blake Shelton, Kelly Clarkson, and John Legend. Will she stand a chance against the competition?

Will Gwen Stefani be able to compete with the other coaches on 'The Voice' in season 17?

Let's analyze Gwen Stefani's fierce competition on The Voice. As for the man she loves, Blake Shelton has coached the most winners and is widely considered the show's coach to be reckoned with. He has a knack for this: in the last season, three of the four finalists were on his team; however, he did not win.

John Legend coached season sixteen's winner – Maelyn Jarmon – and proved that he's got what it takes to coach a winning singer, for going up against three singers under Blake Shelton, and winning, is one major accomplishment. Not to mention, Legend was a complete rookie!
As for Kelly Clarkson, she also coached a champion in her first season (season 13). Kelly Clarkson and Blake both attract country artist, yet Kelly has some pop vocal ability that draws in contestants who may otherwise have chosen Shelton.

Gwen Stefani will have to bring her A-game because going up against the Legend, Shelton, and Clarkson will not be easy; pitching herself will have to start coming naturally.