Gwyneth Paltrow Knows You Hate Her And She Doesn't Care
Gwyneth Paltrow is an Oscar-winning actress, famous for films such as Shakespeare in Love and Iron Man. Over the past decade, Paltrow has slowly shifted her focus from acting in films to working on her controversial lifestyle brand: Goop.
And although Paltrow has a lot of haters, there's no denying she's at the top of her game. Paltrow is the furthest thing from clueless — she has heard the Goop backlash and doesn't really let it bother her. There's a reason why Paltrow doesn't pay any attention to the haters and a few of the reasons why she continuously manages to court controversy.
Gwyneth Paltrow is unapologetically wealthy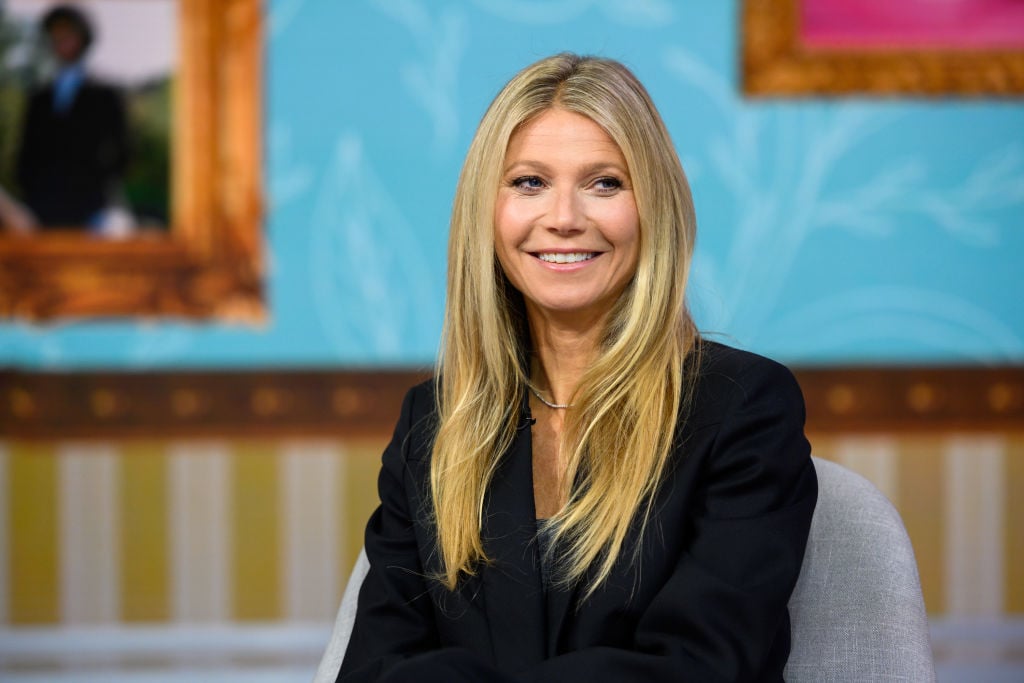 Many celebrities like to use their platform to try and seem relatable to their followers, sharing everyday products and services that are pretty easily accessible to most people. Paltrow, however, likes only the finer things and isn't ashamed of it.
Her Goop website has become notorious for the yearly gift guides, which feature a wide selection of products curated by Paltrow. The products themselves tend to be outrageously expensive and have ranged from a $3,000 leather bicycle to an apron that will set back home cooks nearly $120.
While the "stocking stuffer" category of the gift guide does tend to include some less-expensive finds — ranging from collagen powder packets priced at $22 to an $18 nail polish — there are still a lot of very pricey picks. This circles back to many people's issue with Goop, as well as Paltrow — not relatable and, quite simply, inaccessible to the common fan.
Paltrow also realizes that it is that perception of her that causes problems with people, and has stated that it's not quite accurate. Paltrow claims that she wasn't raised as a spoiled child and that her father raised her to work hard.
The science of 'Goop' is dicey at best and incredibly controversial in the scientific community
Goop has become synonymous with Paltrow in the minds of many pop-culture aficionados. That's not necessarily a good thing, considering how many people in the scientific community have spoken out against the lifestyle website. Many experts claim that Goop perpetuates myths and pseudoscience, promoting things like vaginal steaming and regular body cleanses.
While Goop's website does feature disclaimers on their body and health products urging consumers to check with their doctor before use, the truth is that many people who purchase the products probably don't do so. Whether or not the lack of follow-through — or the potentially dangerous claims on the part of Goop and Gwyneth Paltrow — could cause serious medical issues among consumers remains to be seen, but it's certainly not a good look for Goop.
In 2018, Goop was even sued for making false product claims, and while the lawsuit was settled out of court, it got a significant amount of press coverage.
Gwyneth Paltrow isn't bothered by the hate she gets
There are a lot of negative perceptions about Paltrow, but the simple truth is: She doesn't care. In a 2018 interview, Paltrow defended her status as a lifestyle guru by saying that she is largely responsible for introducing certain health trends into the public's consciousness, like yoga and acupuncture.
"Goop is building something that is changing the world," Paltrow claimed, also stating defiantly, "you can love it or hate it."
Clearly, Paltrow isn't bothered by the haters and plans on continuing with her lifestyle empire, fully transitioning into the next phase of her life with confidence. While people might not always like what she's doing, she's definitely got her supporters and is undoubtedly responsible for an interesting cultural conversation.