Is Gwyneth Paltrow A Lot Like Her 'The Politician' Character? Here's How She Landed the Role
Marvel superstar, accomplished actress, and CEO Gwyneth Paltrow has done a lot of work in showbiz over the years. Now, she has a new role in a Netflix series, which bears a striking resemblance to her own life. Here's a look at Paltrow in The Politician.
Gwyneth Paltrow comes from a Hollywood family
Paltrow has been in the business almost her entire life. After all, her mother is actress Blythe Danner, who you may know from films like Meet the Parents. Her brother, Jake Paltrow, is a writer and director. Her father, Bruce Paltrow, was a producer who passed away in 2002.
And Paltrow has influenced pop culture in other ways. The hit Coldplay song "Fix You" was written by Paltrow's then-husband, Chris Martin, and is said to be about his struggle to help her in the wake of her father's death.
She appears in a lot of films
Paltrow's resume is a long one. She began appearing in films in the '90s such as Emma and Shakespeare in Love (the latter of which earned her an Academy Award), before starring in The Royal Tennenbaums and Shallow Hal. She then became a staple in the Marvel Cinematic Universe.
Despite her extensive filmography, Paltrow hasn't spent much time on the small screen. However, she did make a few guest appearances in Glee, portraying Holly Holliday, a substitute teacher. And if you see a connection between that series and the one we're about to talk about, there's a reason for that.
Paltrow stars in 'The Politician' on Netflix
Paltrow's first lead role in a series came this year, with the new Netflix series The Politician. Both this new show and Glee were created by Ryan Murphy and his two frequent collaborators, Ian Brennan and Brad Falchuk. And yes, that's Falchuk above with Paltrow in a recent Instagram post.
In case you aren't privy to Paltrow's personal life, she and ex-husband Martin divorced (err, consciously uncoupled) years ago. She then began seeing Falchuk who she met while filming Glee. So it's pretty obvious how she ended up in The Politician.
Here's what she shared in common with her 'The Politician' character
Though The Politician is satirical dramedy about wealth and politics, Paltrow doesn't appear to be making fun of her character so much as, if we're being honest, essentially playing herself. As Georgina Hobart, she's a wealthy Californian with a kind heart who is invested in things like art and holistic medicine.
However, there are a few differences. Georgina married for money, not love, and we're presuming that's not something the independently wealthy Paltrow would do. We can also assume that she was never poor, and hasn't been through the same kinds of hardships as the character. Still, there are some similarities in lifestyle there.
Did Paltrow ever quit acting?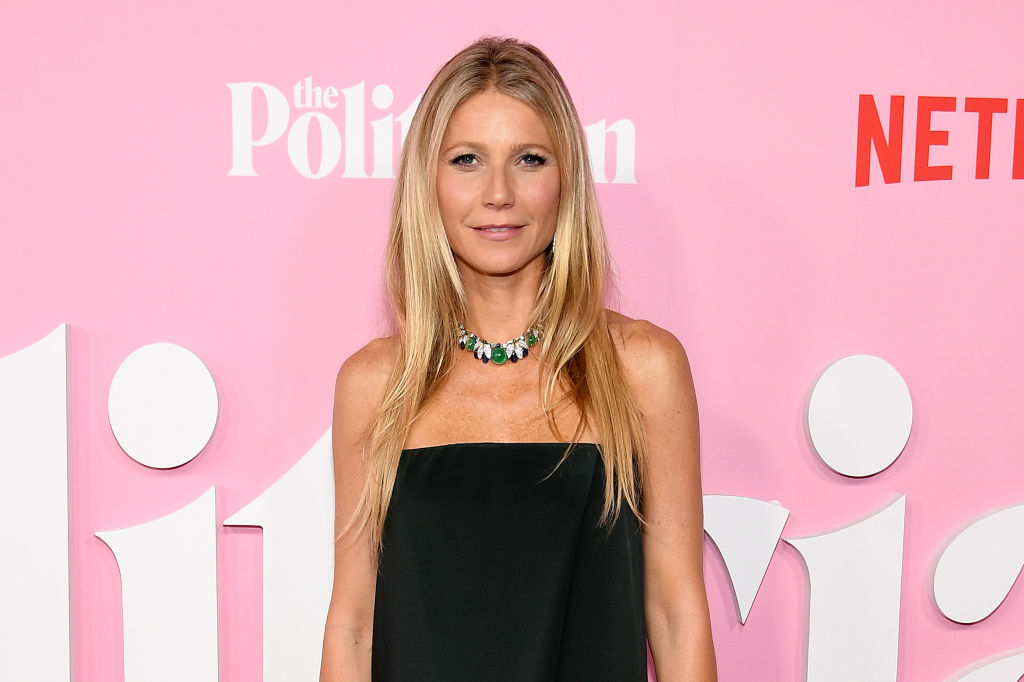 For years, in between Marvel movies, Paltrow's main focus has been on her health and lifestyle brand, Goop. Now that she's officially done playing Pepper Potts — at least, that's what she says for now — there have been rumors that she's going to stop performing.
"I've never said that I am quitting acting. What I say is Goop is my full-time passion," Paltrow said on Today earlier this year. "Occasionally, when something is the right thing and it works out around my children and my Goop life, I'm able to participate. I think I'm just not focused on full-time acting right now."