Gwyneth Paltrow's Marriage Advice Is Actually Spot-On
For decades, Gwyneth Paltrow has been known for being one of the most talented actresses in Hollywood. She also likes to give everyone advice.
For decades, Gwyneth Paltrow has been known for being one of the most talented actresses in Hollywood. And while she is still being acknowledged for her exceptional acting skills, here lately, she has been gaining attention for the advice that she likes to give.
Her website, Goop, has created some of the most talked-about topics that give advice on women's health. From going on an eight-day goat's milk cleanse to getting stung by bees to reduce inflammation, Paltrow has been known to give her fans some pretty outrageous advice in the past.
Although some of the advice that Paltrow gives makes some people question whether or not she is actually being serious, she has been known to give some good advice every once in a while.
She once gave her fans some advice about marriage and it was actually pretty good advice.
Gwyneth Paltrow's marriage history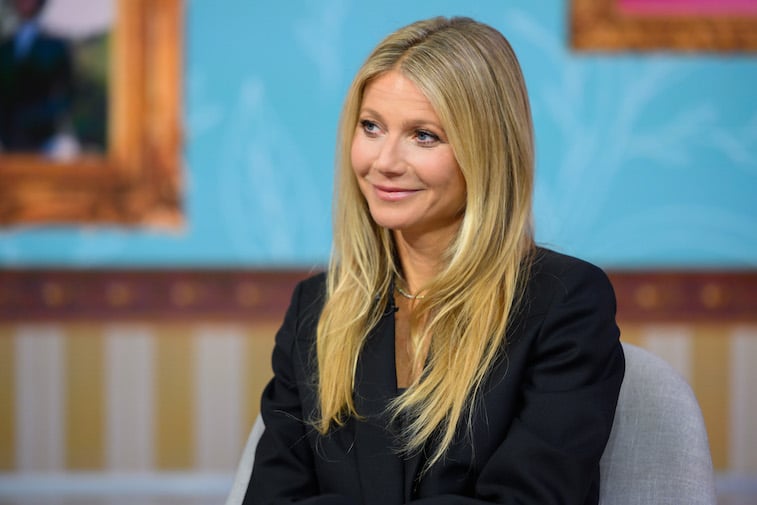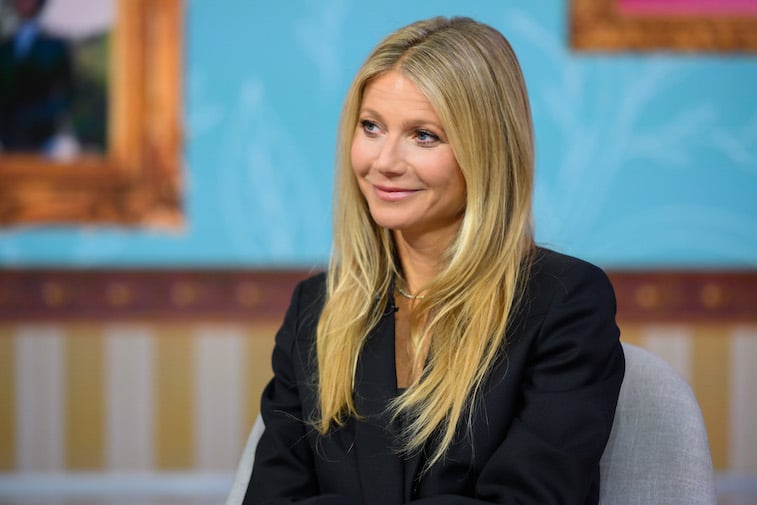 Paltrow met her first husband, Chris Martin, in 2002 while she was backstage at a Coldplay concert. The Iron Man actress and the Coldplay frontman had instantly hit it off. Although Martin hadn't dated a lot of women before he met Paltrow, he seemed to be a natural when it came to be the perfect boyfriend to Paltrow.
The two had the same sense of humor and seemed to genuinely enjoy each others company.
The couple got married shortly after welcoming their daughter, Apple into the world in 2003 and were the cutest trio in Hollywood until they completed their family by welcoming their son Moses in 2006. 
 As the years went by, Paltrow and Martin were working a lot and traveling often for their jobs. Their busy schedules were one of the reasons why the couple started to drift apart. They had reportedly tried going to couple's therapy, but that wasn't enough to save their relationship.
In 2014, Paltrow announced the split on her website by writing:
"We have been working hard for well over a year, some of it together, some of it separated, to see what might have been possible between us, and we have come to the conclusion that while we love each other very much we will remain separate."
Gwyneth Paltrow gets a second chance at love
In 2014, Gwyneth was on the set of Glee when she was completely swept off of her feet by the show's co-creator Brad Falchuk.
The two were instantly smitten with each other, and just a few months after Paltrow had announced her divorce from Martin, she had confirmed that she and Falchuck were an item.
Because Falchuk and Paltrow each had two children of their own, they decided to take this relationship a little slower than most and made sure that their children were comfortable with the new relationship before deciding to take things to the next level.
In 2017, after the pair had been dating for three years, they decided to officially tie the knot. The two were married on September 29, 2018, in Paltrow's home in East Hampton, New York.
When we said that this couple wanted to take their relationship slow, we weren't kidding. Even though they married in 2018, but they waited almost a year before they actually shred a house together.
Just a few months ago, Paltrow announced that the two were finally moving in together after letting their kids have plenty of time to get used to the idea of becoming a blended family.
Gwyneth Paltrow gives really good marriage advice
According to USA Today, the Shakespeare in Love actress opened up to Marie Claire UK about how some of her best life lessons were born out of failure. Paltrow had said that it wasn't until she started experiencing failure in her life that she really started to learn how to do things correctly.
One of those life lessons came after she ended things with her first husband. After her marriage had failed, she was able to analyze what went wrong and try not to make the same mistake a second time.
"I don't think that you get married and that's it – I think it's the beginning," Paltrow said. "You create this third entity, this third being that you have to nourish and look after."
Paltrow's advice is actually spot on. And it is also apparently working for her. Now that she treats marriage as an actual entity that needs to be cared for, she and her husband seem like one of the happiest couples in Hollywood.