Had It With Hallmark? Stream These Offbeat and Dark Christmas Movies Instead
The holiday season is here, and with it comes a nearly non-stop onslaught of Christmas movies. Hallmark, Lifetime, and Netflix are pushing out a steady stream of schmaltzy-yet-enjoyable flicks like Holiday in the Wild, Christmas in Rome, and A Date By Christmas Eve. Cable channels have stacked their schedules with repeated airings of classics like National Lampoon's Christmas Vacation, Home Alone, and A Christmas Story.  
There's something to be said for the cozy comfort of a Hallmark holiday movie or the pleasure that comes from revisiting a beloved classic. But you can only watch George Bailey chat with his guardian angel or Kevin McCallister drop a tarantula on a burglar's face so many times before you get bored. If the typically sweet holiday movie has started to set your teeth on edge, check out one of these offbeat or dark Christmas movies instead. 
'The Apartment'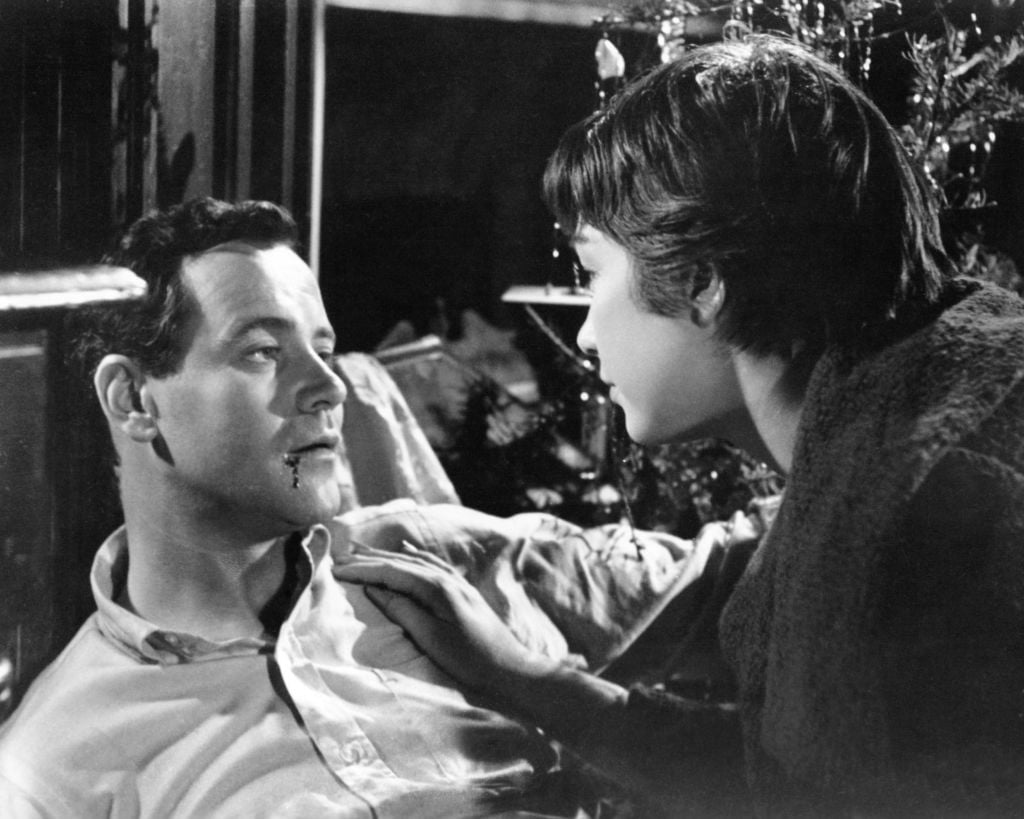 Office drone C.C. Baxter (Jack Lemmon) curries favor with the higher-ups at work by loaning them his apartment for their romantic liaisons. But things get complicated when his boss Mr. Sheldrake (Fred MacMurray) starts bringing over Fran Kubelik (Shirley MacLaine), the cute elevator operator he has a crush on. The holiday-set film — there's a booze-soaked office Christmas party that leads to some uncomfortable revelations — perfectly captures the feelings of loneliness and isolation that can come during the Christmas season. Available to rent on Amazon Prime, YouTube, and iTunes. 
'Less Than Zero'
College freshman Clay (Andrew McCarthy) returns home to L.A. for the Christmas break, where he reconnects with his privileged but damaged friends (played by Robert Downey Jr. and Jami Gertz). There's no snow (but plenty of cocaine) in this 1987 movie, plus a "F*ck Christmas" party and the future Iron Man singing Christmas carols. Streaming on DirecTV.
'The Ice Harvest' 
Two criminals (John Cusack and Billy Bob Thornton) rip off a mob boss on Christmas Eve in Wichita, Kansas. But the terrible weather makes it impossible for them to get out of town with their loot in this dark comedy directed by Harold Ramis. Streaming on HBO. 
'L.A. Confidential'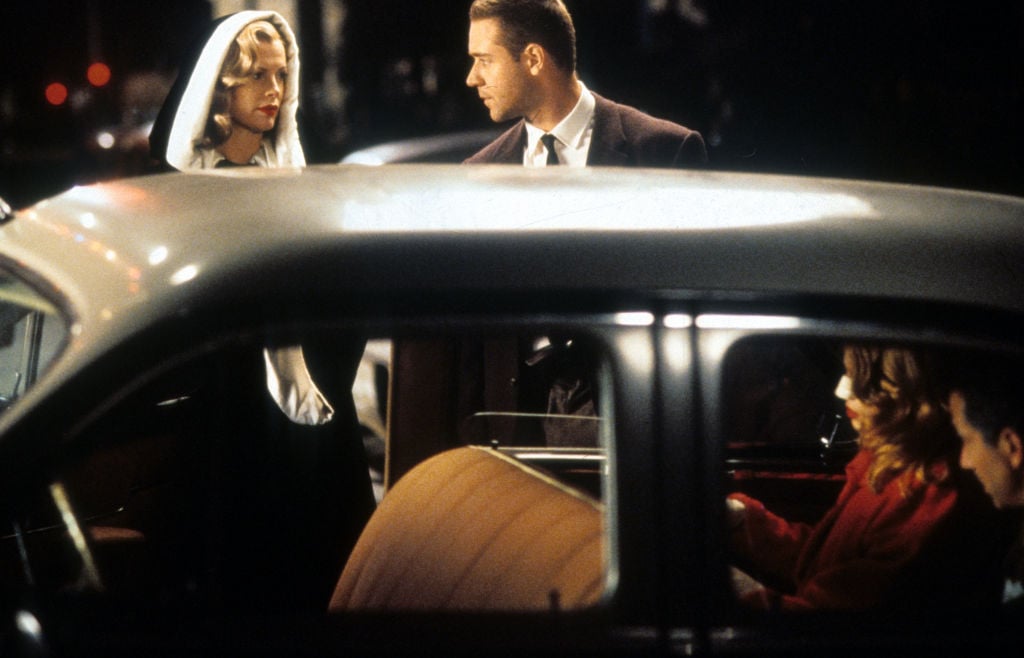 This Oscar-winning film from Curtis Hanson kicks off with a Christmas Eve pot bust and 1951's Bloody Christmas, a real incident when drunken L.A. cops savagely beat seven prisoners (five of them Latino). It's not exactly festive, but the holiday drama sets the stage for this exploration of power and corruption in the City of Angels. Available to rent on Amazon Prime, YouTube, and iTunes.
'Metropolitan'  
A college student falls in with a group of young, preppy Manhattanites over the winter break in Whit Stillman's debut film about the "urban haute bourgeoisie." This Christmas-adjacent movie has a strong New York at Christmastime vibe, with scenes of posh holiday parties and shots of the iconic Plaza Hotel decked out for the holidays. Streaming on Showtime. 
'In Bruges' 
After a job goes badly wrong, a hitman named Ray (Colin Farrell) hides out in the Belgian city of Bruges at Christmastime with his partner in crime Ken (Brendan Gleeson). The pair explore the picturesque city while grappling with morality and the choices they've made in this darkly comic movie from Martin McDonagh. Available to rent on Amazon Prime, YouTube, and iTunes.
'Eyes Wide Shut'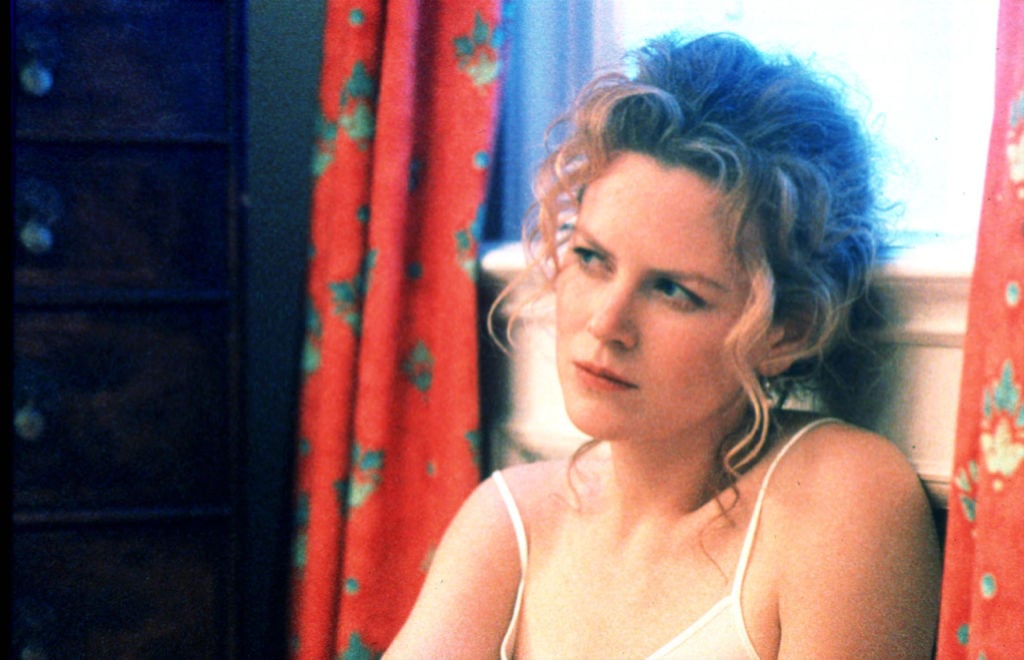 Probably the only Christmas movie to also feature a masked orgy, Stanley Kubrick's final film stars Tom Cruise as a successful doctor and Nicole Kidman as his wife. At a Christmas party, she flirts with an older man, then hints to him that she may have been unfaithful. That sends Cruise's character on a bizarre sexual odyssey that eventually (spoiler alert) leads him back to his wife.  Available to rent on Amazon Prime, YouTube, and iTunes.