Why Hasn't Hailee Steinfeld Addressed the 'Hawkeye' Rumors? She Has A New TV Show On Another Streaming Service
Actress Hailee Steinfeld may be joining the MCU with the new Disney+ series 'Hawkeye.' Here's why we think she won't address the rumors.
Actress Hailee Steinfeld has been rumored to be in the upcoming Disney+ series Hawkeye. But so far, we haven't heard anything about this from the woman herself. Here's what she's working on that's keeping her busy.
Here's how you may know Steinfeld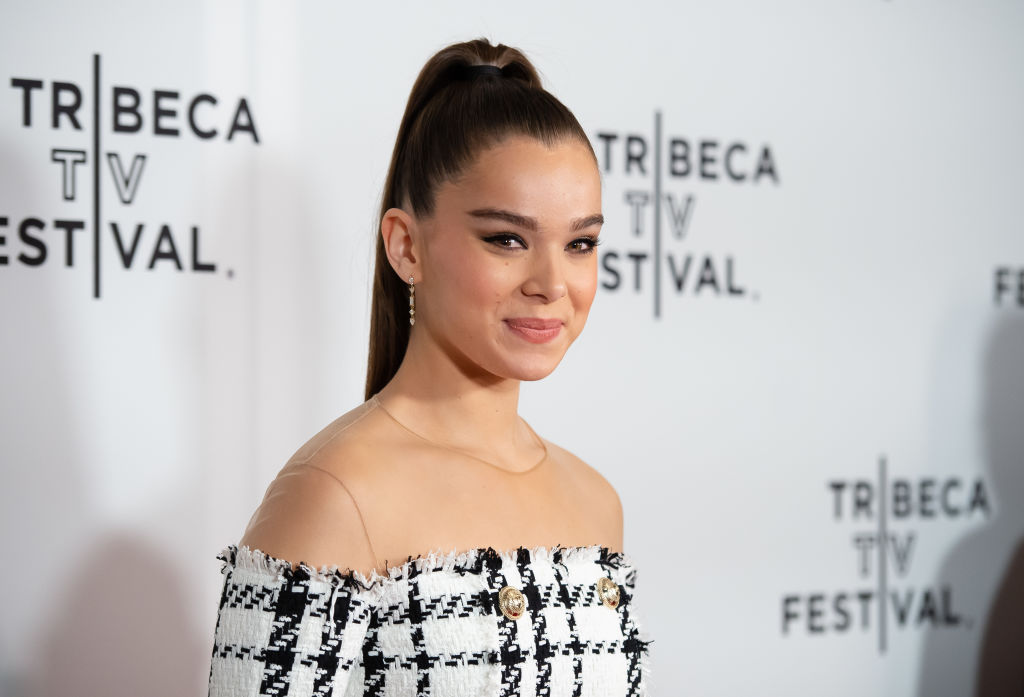 Though she's still a young adult, Steinfeld has a lot more experience than most her age. She's been in a plethora of films, including 2013's Romeo & Juliet adaptation, Ender's Game, and Pitch Perfect 2 and 3.
More recently, Steinfeld starred in the coming-of-age flick The Edge of Seventeen and the Transformers installment Bumblebee. Unlike many who are up-and-coming in the business, she has spent very little time on the small screen (until now).
She was nominated for an Oscar
Perhaps one of the reasons that Steinfeld's been able to stick to film is that she had such incredible luck their very early in her career. Back in 2010, she made her feature film debut in the Coen Brothers' drama True Grit, when she was just 13 years old.
The film, which also starred Jeff Bridges, Matt Damon, and Josh Brolin, was a big success, earning numerous Academy Award nominations. Amongst those was one for Best Actress in a Supporting Role, which went to Steinfeld for portraying Mattie Ross. Though she didn't win, this was still a huge accomplishment for a young, inexperienced actress.
Steinfeld is rumored to be joining the MCU
Given her status, it's not surprising that Steinfeld is in the running for a whole in the Marvel Cinematic Universe. In Sept. 2019, Variety reported that Steinfeld had been offered the lead role in the upcoming Disney+ series, Hawkeye, which is due to arrive on the streaming service in late 2021.
So far, we know very little about the miniseries, which will likely consist of just six to eight episodes. Jeremy Renner is expected to return as Clint Barton, and he'll be passing the title of Hawkeye along to Kate Bishop (the role Steinfeld is thought to be up for). But that's about all that's been revealed thus far.
Why she can't talk about it
Even if the deal has been made, or is on the way to being closed, Steinfeld likely wouldn't be allowed to reveal these details. Marvel likes to keep things quiet until they can plan their own announcements, usually at conventions. So we probably won't know anything until SDCC 2020 at the earliest.
For now, Steinfeld is making her way into the world of streaming with another service. She stars in the upcoming series Dickinson on Apple TV+. This will be Steinfeld's first starring regular TV role.
Steinfeld's new role in 'Dickinson'
The series, which arrives in full on Nov. 1 (the launch date of Apple TV+), stars Steinfeld as Emily Dickinson. It will take place in 19th century, but will feel a bit more modern than most era-specific shows, and is considered a comedy. There will be ten episodes.
Steinfeld spoke to Jimmy Fallon about the show, saying that Dickinson had "the most wild imagination," as well as a "fascination with death and the idea of death." As you can see in the trailer, the characters don't speak like those in Dickinson's time actually did. This looks like it will be an interesting series to watch.