Hailey Baldwin Has Been So Supportive of Justin Bieber During His Mental Health Struggles
People have a lot of opinions about Justin Bieber and Hailey Baldwin's marriage, with some critics calling it a joke and others saying they're just really compatible. But what is it that makes their marriage work when so many other Hollywood couples fail?
A one-year marriage isn't exactly record-setting. But for a 25-year-old pop star and a 22-year-old model who grew up in the entertainment industry thanks to her famous father, it's definitely a feat worth celebrating. The secret to Bieber and Baldwin's success might be simpler than any of us realize.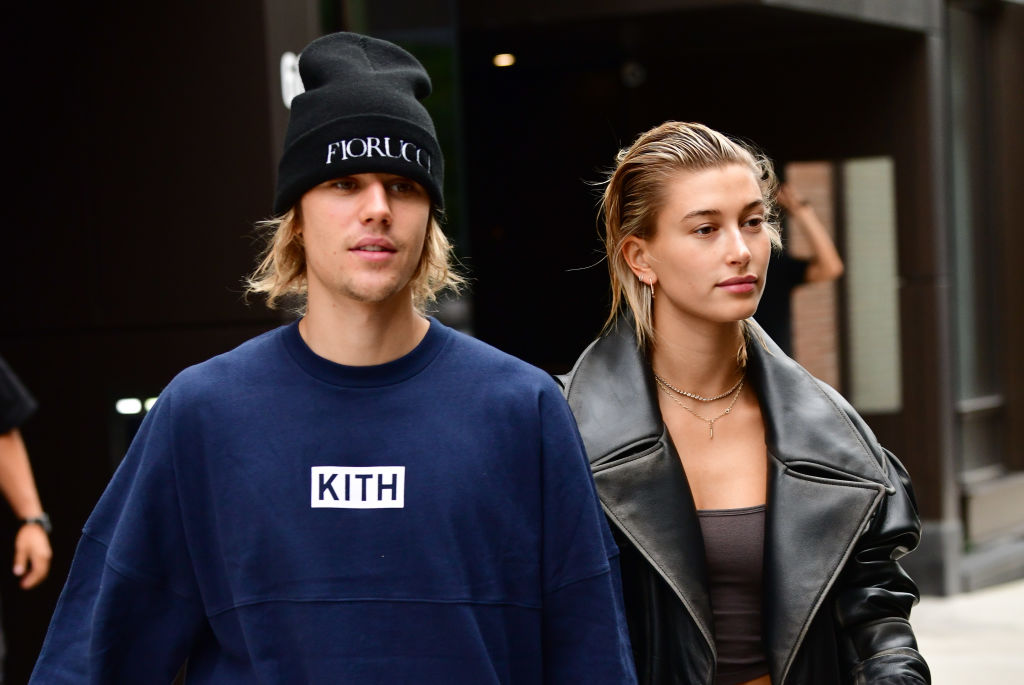 There's nothing typical about Justin Bieber and Hailey Baldwin's relationship
Even though they're very sweet together, there's no denying that there are a few oddities in Justin Bieber and Hailey Baldwin's marriage. For starters, they dated on and off for years before tying the knot, with frequent breakups and long periods of separation. No one expected them to make their union official by getting married. But that's exactly what they did in September 2018 with a secret ceremony.
Second, Baldwin was a huge supporter of Bieber's former relationship with ex-girlfriend Selena Gomez. "I don't care what anyone says but Justin Bieber and Selena Gomez together is the definition of a teenage dream! #word," she tweeted in September 2011. That's a little awkward to think about now that she's married to Bieber.
Hailey Baldwin stays supportive of Justin Bieber even through hard times
Marriage vows often include the words, "in sickness and health," and Hailey Baldwin is learning firsthand just how important that promise is to making a marriage last. In the case of Justin Bieber, those struggles and sicknesses have to do with mental health.
Multiple reports indicate that Justin Bieber has struggled with issues including depression plus drug and alcohol abuse in the past. The pop singer rose to stardom at a young age and has been vocal about the challenges of achieving success at such a young age. But even while he was dealing with difficult emotions, Hailey Baldwin stood by Justin Bieber as a friend and lover, depending on the timing.
They share the same faith in God
Studies show that couples who share the same religion report more happiness in general. And that's another reason why Justin Bieber and Hailey Baldwin remain so close despite struggles they've had. Both are very active in promoting their religion and have relied on their faith to see them through tough times.
"When you both believe in the same thing, it eases conflict. It's important for people to have something to believe in," Baldwin explained in an interview with Australian Vogue.
Hailey Baldwin has also admitted that she struggled at times too, and that marriage isn't always easy. "Look, marriage is always going to be hard and I think good relationships are the relationships that you put the work into," she said.
Justin Bieber and Hailey Baldwin are still figuring things out together
Justin Bieber and Hailey Baldwin still haven't had a big wedding ceremony for friends and family, but they are planning to host one soon. Meanwhile, they're working on their relationship and continuing to be there for each other.
In the Vogue interview, Baldwin said that the adjustment period is ongoing. "Now it's easier because we've found a rhythm. We have more fun together, which is what should happen when you spend more time with someone you love."
Her advice for a healthy relationship comes down to one word. "Compromise," she said. "If you don't want to compromise, you can't be in a relationship."